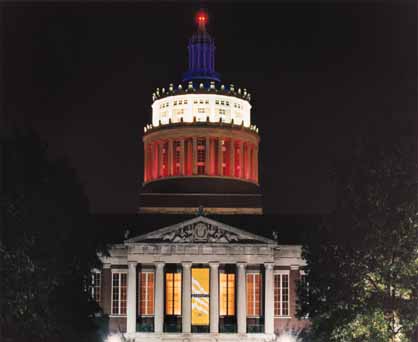 Presidential portrait: Getting into the spirit of the College's Meliora Weekend, the tower lights of Rush Rhees Library accentuated the weekend's theme of "freedom," a display captured in this photograph by President Jackson. Taking on new resonance after September 11, the three-day series of discussions, presentations, and events focusing on the meaning of freedom drew more than 7,000 alumni and guests to campus last October. For more on Jackson's thoughts on the aftermath of September 11, click here. For more on Meliora Weekend, click here.
Maintained by University Public Relations
Please send your comments and suggestions to:
Rochester Review.