Recent publications from alumni, faculty, and staff
BOOKS
Attitudes on Altitude: Pioneers of Medical Research in Colorado's High Mountains, edited by Robert Grover '47 and John Reeves. University Press of Colorado, 2001.

The Body Bears the Burden: Trauma, Dissociation, and Disease, by Robert Scaer '59, '63M (MD). The Haworth Press, 2001.
Discusses the theoretical neurophysiological basis for many chronic diseases of obscure origin.

Breadwinner Wives and the Men They Marry, by Randi Bassow Minetor '88 (MA). New Horizon Press Books, 2001.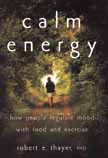 Calm Energy: How People Regulate Mood with Food and Exercise, by Robert Thayer '64 (PhD). Oxford University Press, 2001.
Presenting a new approach to weight control and the role of exercise in mood maintenance, the book focuses on the mood-energy link to eating and inactivity. For more information, visit www.calmenergy.com.

A Clinician's Guide to Controversial Illness: Chronic Fatigue Syndrome, Fibromyalgia, and Multiple Chemical Sensitivities, by Leonard Jason '76 (PhD), Renee Taylor, and Fred Friedberg. Professional Resource Exchange, 2001.

The Concept of Woman Volume 2: The Early Humanist Reformation, 1250-1500, by Prudence Allen '62. Wm. B. Eerdmans Publishing, 2001.
The second part of a study on the concept of woman in the history of Western philosophy. Claims of sex and gender identity are explored in the works of more than 50 philosophers.

D. H. Lawrence, Desire, and Narrative, by Earl Ingersoll '60. University Press of Florida, 2001.
An examination of how desire energizes several of Lawrence's major works of fiction.

The Faithful Narrative of a Pastor's Disappearance, by Benjamin Anastas '91. Farrar Straus & Giroux, 2001.
A subversive satire of American materialism and spirituality, the novel is centered around a pastor's disappearance.

Getting Started in Speaking, Training, or Seminar Consulting, by Robert Bly '79. John Wiley & Sons, 2000.
A step-by-step guide to starting a career as a public speaker, trainer, or consultant.

The Hope Tree, by Wendy Schlessel Harpham '80M (MD) and Laura Numeroff. Simon and Schuster, 2001.
The book, illustrated by David McPhail, tries to help children understand and adjust to the challenges of having a parent with cancer. Royalties go to the Susan G. Komen Breast Cancer Foundation.

Interpersonal Sensitivity, by Frank Bernieri '83. Lawrence Erlbaum Associates Publishers.

J. K. Rowling's Harry Potter Novels: A Reader's Guide, by Philip Nel '92. Continuum Publishing Group, 2001.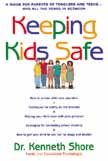 Keeping Kids Safe, by Kenneth Shore '71. Prentice Hall Press.
Guidelines for parents and teachers for situations ranging from finding child care to protecting children from accidents and violence.

The Last Album: Eyes from the Ashes of Auschwitz-Birkenau, by Ann Weiss '71. W. W. Norton & Company, 2001.
The book contains images selected from a collection of 2,400 personal photographs that belonged to Jews who were taken to the Nazi death camp at Auschwitz-Birkenau.

Non Campus Mentis, compiled by Anders Henriksson '71. Workman Press, 2001.
A compilation of 569 mangled moments of Western civilization from history term papers and exams of students at more than 30 colleges.

Nursing Research: Methods, Critical Appraisal and Utilization, coedited by Geri LoBiondo-Wood '74N, '78N (MS) and Judith Haber. Mosby-Year Book, 2001.
A textbook for undergraduate nursing students, the work is an overview of the evolution of nursing research with practical examples.
Presidential Disability: Papers, Discussions, and Recommendations on the Twenty-Fifth Amendment and Issues of Inability and Disability in Presidents of the United States, edited by Robert Joynt, Distinguished University Professor of Neurology, and James Toole; series edited by Theodore Brown, professor of history, community and preventive medicine, and medical humanities, and chair of the Department of History. University of Rochester Press, 2001.
For more on the book, click here.

Public Relations Kit for Dummies, by Robert Bly '79 and Eric Yaverbaum. Hungry Minds, Inc., 2001.
A resource for producing positive word-of-mouth for any sized organization.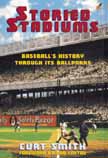 Storied Stadiums: Baseball's History Through Its Ballparks, by Curt Smith, senior lecturer in the English department. Carroll & Graf, 2001.
The author tours each of the country's ballparks and discusses some of the greatest moments in the history of baseball.

Summer Programs at New York Colleges for Kids 8-18, by Carol Warsawer-Greenblatt '92M (MPH). 2001.
An online reference available at www.summeroncampus.com.

Traumatic Relationships and Serious Mental Disorders, by Jon Allen '73 (PhD). John Wiley & Sons, 2001.

RECORDINGS
Contrasts, by Frederick Koch '70E (DMA). Dimension, 2001.
The release includes a recording of Koch's String Quartet No. 2 by the Cleveland Orchestra String Quartet.

Ganesh, by Flippomusic, featuring David Flippo '82E (MM). Southport Records, 2001.
Flippomusic blends jazz, ethnic music, and concert music. The album can be found at www.flippomusic.com.

New Music for Trumpet & Organ, by Keith Benjamin '69E (DMA) and Melody Turnquist. Gothic Records, 2001.

Rejoice Greatly, by Jamie Baer Peterson '85E (MM). 2001.
A collection of sacred Christmas carols and songs arranged for chamber ensemble and soprano by composer David Fletcher.
Maintained by University Public Relations
Please send your comments and suggestions to:
Rochester Review.