Music
The Eastman School offers ongoing world-class concerts, while the River Campus hosts award-winning a cappella groups, jazz ensembles, symphony orchestras, and chamber concerts.
Eastman Announces 2016–17 Series of Concerts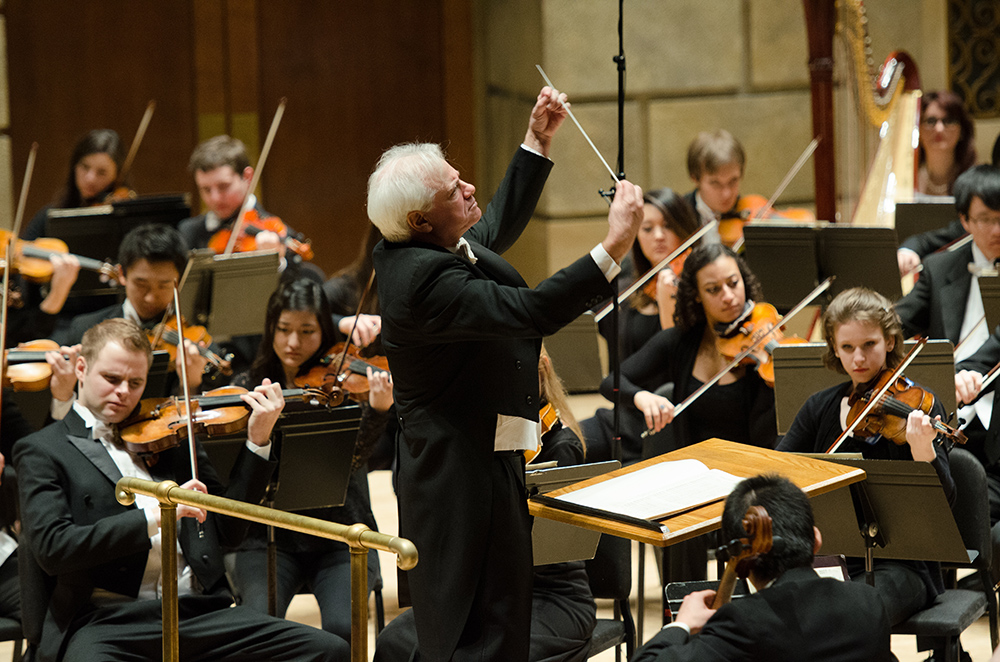 The Eastman School of Music has announced the 2016–17 season of concerts for Eastman Presents, the Eastman-Ranlet Series, the Kilbourn Concert Series, the World Music Series, and the brand-new Eastman Piano Series. See the concert lineup.
Italian Baroque Organ Marks 10th Anniversary at MAG
To commemorate the installation of this rare 18th-century instrument at the Memorial Art Gallery, a four-day festival took place in October 2015. Here, William Porter, professor of prgan at the Eastman School of Music, performs an excerpt from "Pavane Prymera," written in the 16th-century.
Saxophone Heaven

Eastman saxophone students are earning exceptional accolades under the guidance of Chien-Kwan Lin '07E (DMA).
---
Eastman School of Music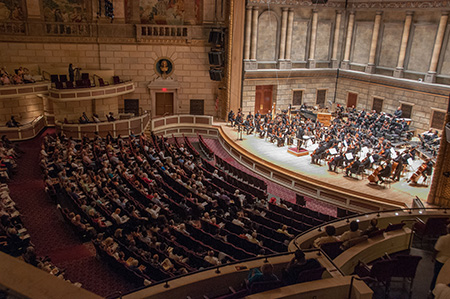 As one of the world's premier music schools, the Eastman School of Music has been enriching the musical life of Rochester since 1921. Today, the School presents more than 700 concerts a year in the magnificent Kodak Hall Eastman Theatre and intimate Kilbourn Hall – providing the Rochester community with an exceptional opportunity to experience world-class music in a world-class setting.
College Music Department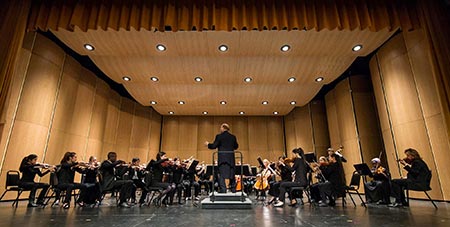 Chamber music, a capella, brass, gospel, jazz, even a Spooktaculr - you can hear it all from the College Music Department ensembles.
View this semester's concert/events calendar
---
Student Music Groups
Student Ensembles: River Campus
Student Ensembles: Eastman School