Music
Italian Baroque Organ Marks 10th Anniversary at MAG
To commemorate the installation of this rare 18th-century instrument at the Memorial Art Gallery, a four-day festival took place Oct. 22-25. Here, William Porter, professor of prgan at the Eastman School of Music, performs an excerpt from "Pavane Prymera," written in the 16th-century.
Saxophone Heaven

Eastman saxophone students are earning exceptional accolades under the guidance of Chien-Kwan Lin '07E (DMA).
Rochester Laptop Orchestra
David Heid '13, '13E, a graduate student in electrical engineering, created the first Rochester Laptop Orchestra this semester. The Orchestra staged two performances at the Rochester Fringe Festival, introducing audiences to news concepts of technology merged with music and the creative arts.
---
College Music Department: Concerts & Events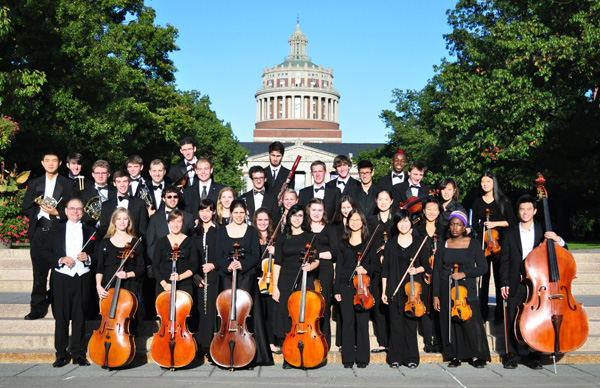 Chamber music, a capella, brass, gospel, jazz, even a Spooktaculr - you can hear it all from the College Music Department ensembles.