Music
Saxophone Heaven

Eastman saxophone students are earning exceptional accolades under the guidance of Chien-Kwan Lin '07E (DMA).
Eastman Professor of Music Education, Chris Azzara, on why learning to improvise is critical to learning and understanding music, beyond just the notes on a page.
Rochester Laptop Orchestra
David Heid '13, '13E, a graduate student in electrical engineering, created the first Rochester Laptop Orchestra this semester. The Orchestra staged two performances at the Rochester Fringe Festival, introducing audiences to news concepts of technology merged with music and the creative arts.
'Tuesday Pipes' offers community organ concerts
The Eastman Organ Department introduces a new concert series held at Christ Church in downtown Rochester, recurring weekly during the Tuesday lunch hour. Each concert will run for approximately 25 minutes and showcase the Craighead-Saunders Organ and Hook & Hastings Organ. 
---
College Music Department: Concerts & Events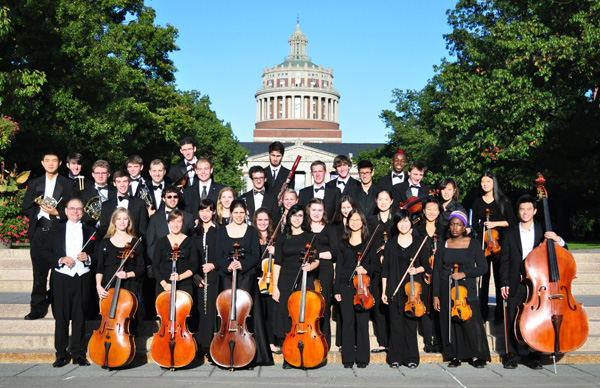 Chamber music, a capella, brass, gospel, jazz, even a Spooktaculr - you can hear it all from the College Music Department ensembles.