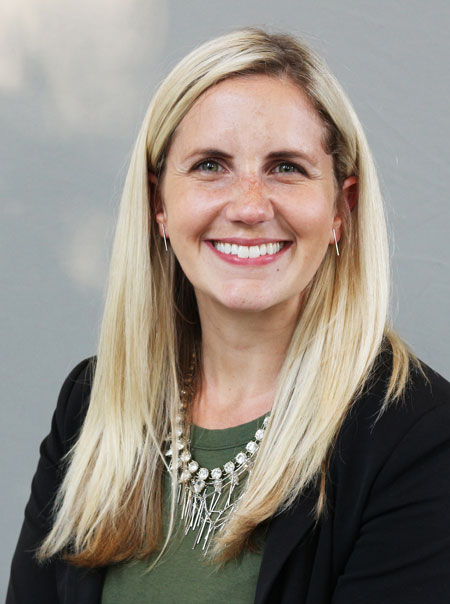 One of the first things you may notice about Libby Reitz, Executive Board Co-Chair, is her contagious smile and sunny disposition… but you quickly realize that she's a creative problem solver and a team player who is always ready to roll up her sleeves. She is a hard-to-find combination of friendly and tenacious, equal parts process and people oriented.
Reitz has been an asset to the University of Rochester since 2016. She first joined the University as an Administrator for the Office of the Provost. From there, she's worked as a Special Projects Coordinator for the Office of the Provost, Grant Administrator for the Medical Center, and now an Associate Director of Gift Management at Advancement.
In her current role, Reitz provides strategic oversight of the gift management process across the institution and manages the creation of new endowed funds. Her jump to her most recent position is tied to her involvement in Emerging Leaders, as she first heard about the job opening from a previous Executive Board member who recommended she apply based on her skill set and interests. She applied, she interviewed, and the rest is history!
Working for different offices around the institution has given Reitz a unique perspective on the entire University system, and the opportunity to meet and work with colleagues all across the University. When asked about the best piece of professional advice she's ever received, Libby offers, "Never be afraid to ask the question, whether it's about a process, an idea, or a promotion. The worst someone can say is no, but you'll never know unless you ask."