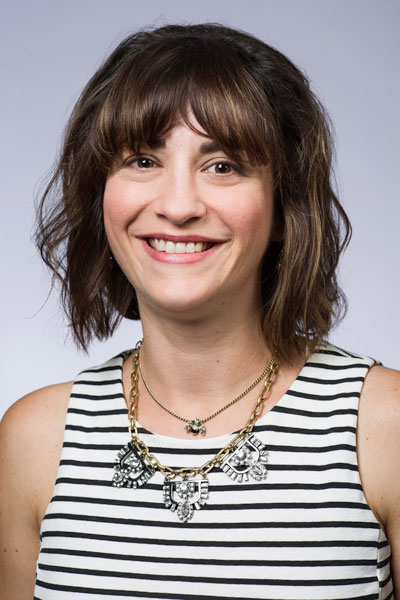 Michelle Bopp-Smith is the Executive Assistant for both the Office of Global Engagement and the International Services Office at the University of Rochester. After teaching English courses for several years, Bopp-Smith joined the University in 2015 as a Secretary for Facilities. She transitioned to the Office of Global Engagement in 2016 and joined the Emerging Leaders executive board in 2019.
The most fulfilling part of Bopp-Smith's current position is learning the value of global partnerships: each time a new international relationship is cultivated, the University becomes more dynamic and vibrant.
Bopp-Smith appreciates a challenge, both professional and personal: "Stepping outside of our comfort zone is where we learn the most about ourselves and what may be possible beyond what we see in front of us." She lives this mantra by teaching college-level courses part-time on diverse subjects, including gender, identity, research, writing, and the representation of women in media.
Bopp-Smith finds joy in creating homemade, natural, delicious works of art outside of work. In 2020 Bopp-Smith started her custom cake business, Cakes by Bopp. Keep an eye out: big things are coming in 2022, as Cakes by Bopp expands to the Commissary in downtown Rochester. Bopp-Smith enjoys spending time with her husband, two children, and two miniature dachshunds in the quiet moments between teaching, baking, and working.