EVENT: Wilson Day Introduces Rochester Freshmen to Area Nonprofits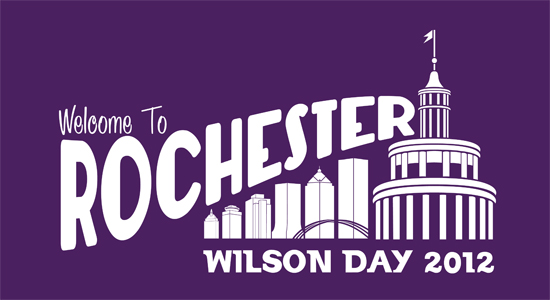 Service Day Allows Students to Explore Their New Community
More than 1,000 freshmen at the University of Rochester will venture into the city and suburbs to volunteer at nearly 60 of Rochester's nonprofit organizations during the 24th annual Wilson Day, scheduled for Tuesday, Aug. 28, from 10:30 a.m. to 2:30 p.m.
A service experience for River Campus freshmen, Wilson Day is a part of the orientation program and is geared toward creating connections among students while introducing them to Rochester and the many volunteer opportunities the city has to offer.
This year, the Rochester Center for Community Leadership (RCCL), which sponsors the day in conjunction with the Office of the Dean of Students, also will unveil a new website, The Campus-Community Bridge. On the web at http://www.rochester.edu/college/rccl/opportunities/, the site will serve as a resource for students who are looking for ongoing community service or civic engagement opportunities in the community.
"The new website will enhance the ability of UR students to make connections to the community throughout the school year, by providing information about community-based organizations and projects that can benefit from student involvement," said Glenn Cerosaletti, director of RCCL. "At the same time, we know these sorts of community-based projects have great potential to deepen student learning and contribute to the University's educational mission."
Wilson Day Selected Locations for Media:
Episcopal SeniorLife Communities (505 Mt. Hope Avenue)
Students will get know residents of the center through activities. Students will also assist with painting the senior recreation room and working on the resident's butterfly garden.
Mary's Place Outreach (414 Lexington Avenue)
Students will help run a field day for children, will assist teachers, and help clean areas of the center.
M.K. Gandhi Institute for Nonviolence (929 S. Plymouth Ave.)
Twenty volunteers will learn about sustainability in the urban environment while working on an urban agriculture/perma-culture project next door to the Gandhi Institute's new home in the Plymouth-Exchange neighborhood.
Seneca Park Zoo (2222 St. Paul Street)
Twenty students will get a behind-the-scenes glimpse of the Seneca Park Zoo as they assist with projects in the baboon exhibit.
Teen Health and Success Partnership (Third Presbyterian Church, 4 Meigs Street)
Rochester freshmen will work alongside youth cleaning and painting around the Church.
Inquiries about Wilson Day on the River Campus may be directed to Melissa Greco Lopes at 585.260.6666 or mgrecolo@ur.rochester.edu.