EVENT: UR Concerts Presents: Iron and Wine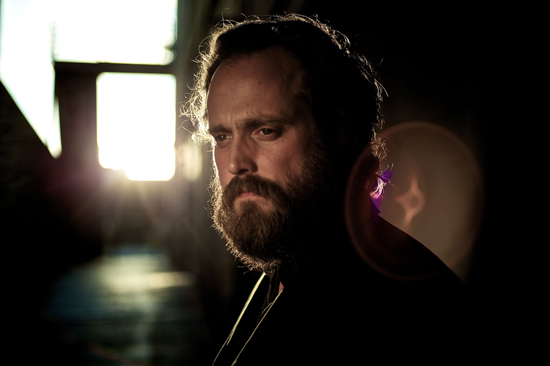 WHAT: Singer-songwriter Sam Beam, also known as Iron and Wine, will make a stop at the University of Rochester to perform an acoustic set.
TIME, DATE, PLACE: 9 p.m. on Friday, Oct. 18, in Strong Auditorium, located on the University of Rochester's River Campus.
WHAT:South Carolina native Sam Beam emerged on the music scene in 2002 with the release of his first album, The Creek Drank the Cradle, under the pen name Iron and Wine. A collection of home recordings, the album mainly featured Beam's warm, breathy voice, an acoustic guitar, and a banjo. With its last two albums, Iron and Wine expanded its instrumentation to produce a combination of country, jazz, indie rock, and soft rock styles complementing Beam's soulful vocals. Many of his themes, often confessional and rooted in his experience in the South, explore the depths of human emotion.
Since its debut, Iron and Wine has produced an additional four full-length studio albums, including Our Endless Numbered Days (2004), The Shepherd's Dog (2007), and Kiss Each Other Clean (2011), which reached number two on the Billboard 200. Its most recent album, Ghost on Ghost was released in April 2013 through Nonesuch Records. Iron and Wine comes to Rochester after a September tour across Canada and the U.S. Midwest, and will continue touring through the fall.
TICKETS: Tickets for University of Rochester undergraduate students are $13 (with I.D.) and $20 for the University of Rochester community and the general public. Tickets can be purchased at the Common Market in Wilson Commons and online at www.urochestertickets.com.
FOR MORE INFORMATION: Call the Common Connection at 585.275.5911. For special accommodations contact the University Intercessor at 585.275.9125 at least five business days in advance.