Each year, the University of Rochester produces academic and scholarly work that contributes to our understanding and appreciation of the world around us. The communications officers responsible for covering the many departments and disciplines of Arts, Sciences & Engineering — and their colleagues at the Medical Center an the Eastman School of Music —  looked back over the past year and found these to be some of their favorite stories.
---
Understanding how atoms react when squeezed to pressures more than one million times the earth's atmosphere is the relatively new work of Rochester's Laboratory for Laser Energetics (LLE). With the help of the OMEGA laser housed at LLE, researchers will explore the world of high-energy-density physics and gain valuable insights into the makeup of stars, planets, and the universe itself.
Library acquires unknown Susan B. Anthony letters found in old barn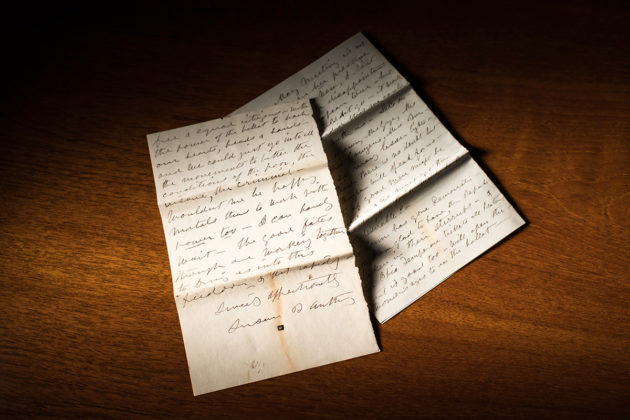 Described by one renowned historian as "quite an amazing collection," the previously unknown trove of letters, speeches, photographs, and petitions offer important details of the women's suffrage movement and insights into some of its biggest personalities. Found tucked away in a dusty crate, the collection includes letters written to lifelong activist Isabella Beecher Hooker from notable suffragist leaders Susan B. Anthony and Elizabeth Cady Stanton.



Rochester is home to a robust, top-tier research environment that is almost as active in the summer as it is during the school year. In 2017, the University's summer research programs offered important opportunities for scholars from underrepresented populations and included two new Research Experiences for Undergraduates (REU) programs around biomedicine and computational approaches to music. Other research projects this summer had undergraduate students exploring public art, connecting with the people of Malawi, and developing special polymers.



Neuroscientists and surgeons are collaborating to create precise maps of brain function that can guide surgeons and help preserve patients' unique cognitive abilities and skills.  In one such case, a high school music teacher serenaded the OR while surgeons removed a tumor adjacent to the part of the brain important for music processing.
Researchers in Vasilii Petrenko's Ice Core Lab proved there is a lot we can learn from 12,000-year-old ice samples. Their research quantified greenhouse gas levels and climate patterns, and looked at man-made versus natural methane emissions. Petrenko ultimately concluded that we should be more concerned about man-made contributions to the earth's methane levels, which we can control, rather than methane seeps that occur through natural causes.
The women's soccer team demonstrated the novel ways data science could be applied in the field… in the actual field. As part of the University's Unlocking Big Data series, the team showed how GPS tracking is a powerful tool for preventing injuries and gauging athlete fatigue. It was a prime example of science and sports working together to gain an edge over the competition while keeping players fit, healthy, and in top form.
When Thomas (Tommy) Evans '99 visited campus in March, he addressed criticisms of social media and digital technology and remarked how modern communications technology has created "an exceptionally creative time" in television news. As vice president and the London bureau chief at CNN International, Evans oversees news operations across Europe, the Middle East, and Africa. His advice? "Be willing to take risks and leave your comfort zone."
Using different wavelengths of light and data analysis, associate professor of English and textual scientist Gregory Heyworth recovers literary and historical texts lost to the ravages of time. Heyworth and his collaborators showed how they make legible the undecipherable—and sometimes even invisible—words and images of ancient manuscripts and other artifacts. It's a project that harnesses Rochester's expertise in optics, imaging, and computer science to transform our knowledge of the past.
Being a good neighbor and a strong community partner are more than priorities—they're woven into the fabric of the University and help define what it means to be at Rochester. Students in an introductory painting class embraced that commitment when they created original works of art for the Anthony L. Jordan Health Center in downtown Rochester. Instructor Heather Layton says she deliberately makes community engagement a centerpiece of her course.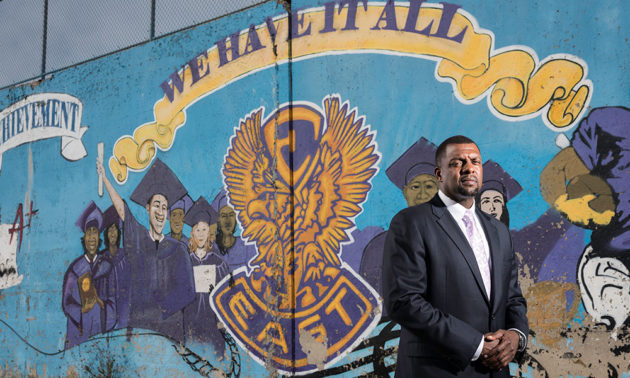 In 2014, a struggling Rochester high school was on the brink of closure. Facing grim ultimatums from New York State's education department, the Rochester city school board approached the University, particularly the Warner School of Education, about a partnership to manage—and hopefully turn around—East High School. Three years into the partnership, challenges remain but key indicators are beginning to move.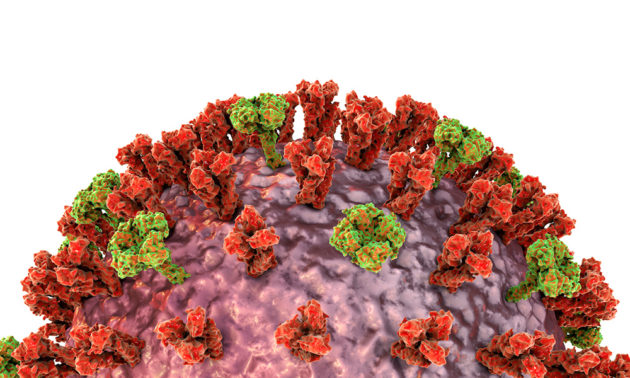 Wouldn't it be nice to kiss the yearly flu shot goodbye? Our scientists are working to create a "universal" flu vaccine that that would protect against most strains of the flu, ideally for several years.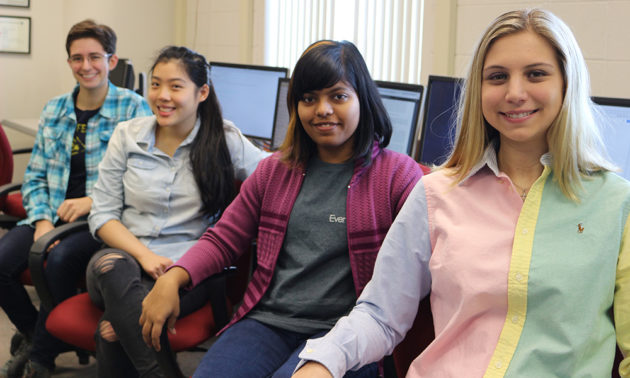 Despite a University of Washington study that showed the prevalence of masculine culture in computer science, Rochester has seen a considerable uptick in female students. Experts point to two factors at work: the University's cluster system, which allows students to explore subjects like computer science, and participation in the Building Recruiting and Inclusion for Diversity (BRAID) initiative. The department also stepped up its recruitment of females and underrepresented minorities.
Category: University News