It's Meliora Weekend at the University of Rochester. This week's picks are part of the celebration and are open to faculty, staff, students, as well as the Rochester community. While some events are sold out, there are still tickets available to see celebrity guests and special performances, including Pink Martini at Eastman School of Music, and Rebeca Tomas & A Palo Flamenco Company. Find more events on the University Events Calendar.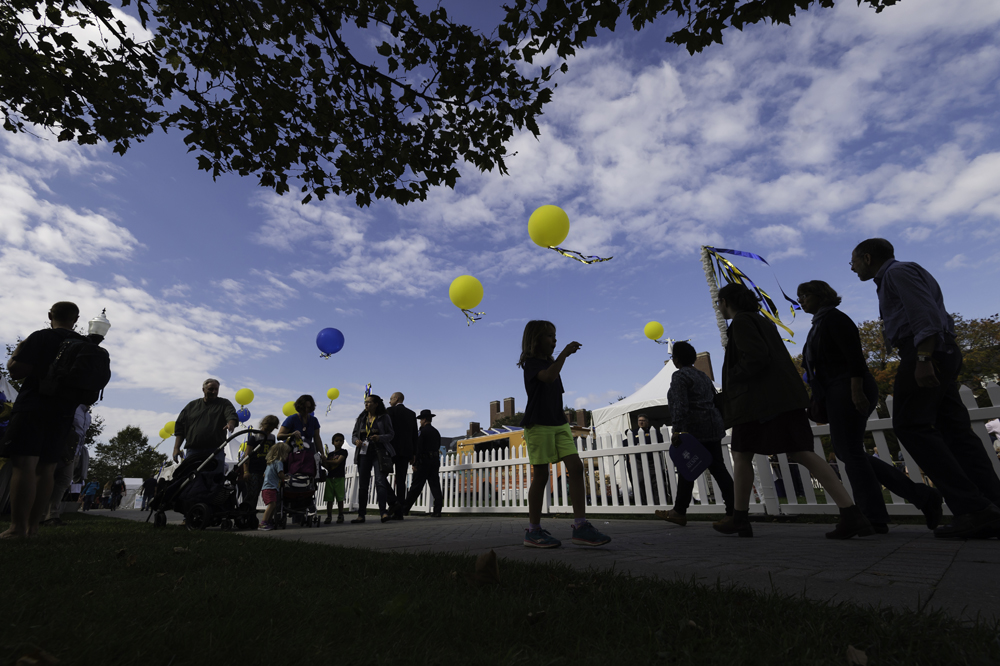 #1: Enjoy music, food, and take part in events across the University
Kick off Meliora Weekend on Friday, October 5, at a campus-wide celebration barbecue on the River Campus or the Eastman School of Music food truck rally on Gibbs Street. Both events are free for faculty, staff, and students and run from 11:30 a.m. to 1:30 p.m. Bring your University ID or Meliora name tag for admission. The campus-wide barbecue will take place, rain or shine, on the Wilson Quad in the Meliora Village and will feature music by the band Jumboshrimp. Come back over the weekend for the Meliora Village on Saturday, October 6, featuring food trucks, carnival games, live music, and a kids area. At 3 p.m., the University's own John Covach, director of the Institute for Popular Music, will perform along with the band The League of Extraordinary Uncles. Faculty and staff can register in person at onsite registration locations starting today at Wilson Commons on the River Campus, the Eastman School of Music, and the School of Medicine and Dentistry. For questions call the Office of Alumni Relations at (585) 273-5888 or email alumni@rochester.edu.


#2: Be informed about computer security with renowned technologist
Internationally renowned security technologist Bruce Schneier '84 will deliver the Distinguished Data Science Colloquium on Friday, October 5. Schneier is the author of 14 books, including the New York Times best seller Data Goliath: The Hidden Battles to Collect Your Data and Control Your World. He has been called a security guru by Economist and his influential newsletter, Crypto-Gram, and blog Schneier on Security, are read by more than 250,000 people. He will give a talk on "Securing a World of Physically Capable Computers," a discourse on how computer security is no longer about data, but about life and property. The free talk begins at 2 p.m. and will be held at the Wegmans Hall, Room 1400 on the River Campus.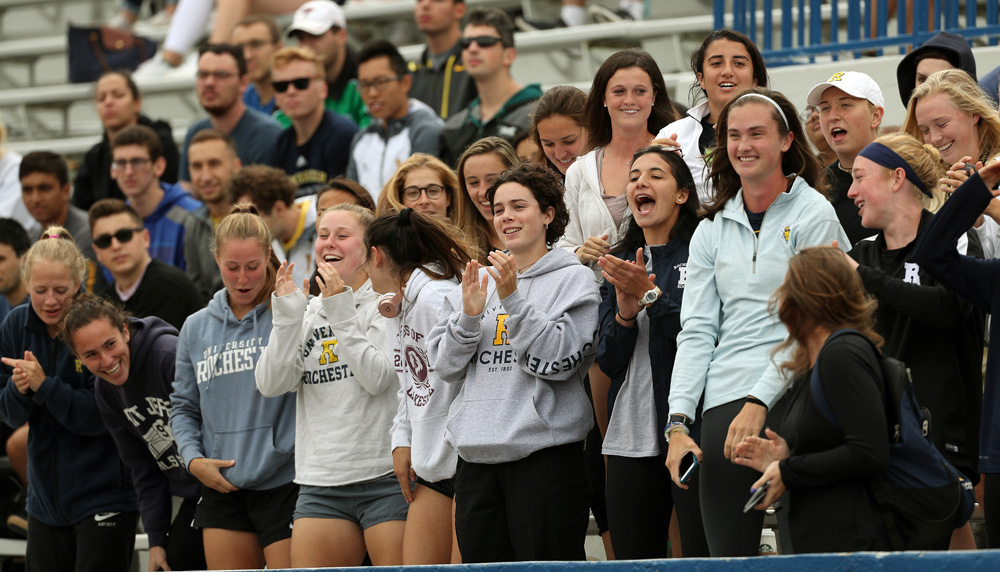 #3: Cheer on the Yellowjackets at Fauver
It's the Liberty League opener for 2018 as Rochester hosts longtime foe St. Lawrence University. The football game kickoff is set for 1 p.m. Saturday, October 6. Watch the Yellowjacket defense against the passing game of the Saints. St. Lawrence averages over 282 yards passing per game. Rochester defenders have intercepted 10 passes in the first four games. Offensively, the University rushing game revolves around first-year Damon Yargeau (56 yards per game) and junior Sean Mannion (44.5 ypg.). Senior quarterback Matt Gallagher has thrown for 590 yards this year and four touchdowns. Sophomore kicker Dawson Klinger has four field goals in four games. Be sure to stay at halftime to see Rochester's latest Athletic Hall of Fame members. The game is at Fauver Stadium and admission is free.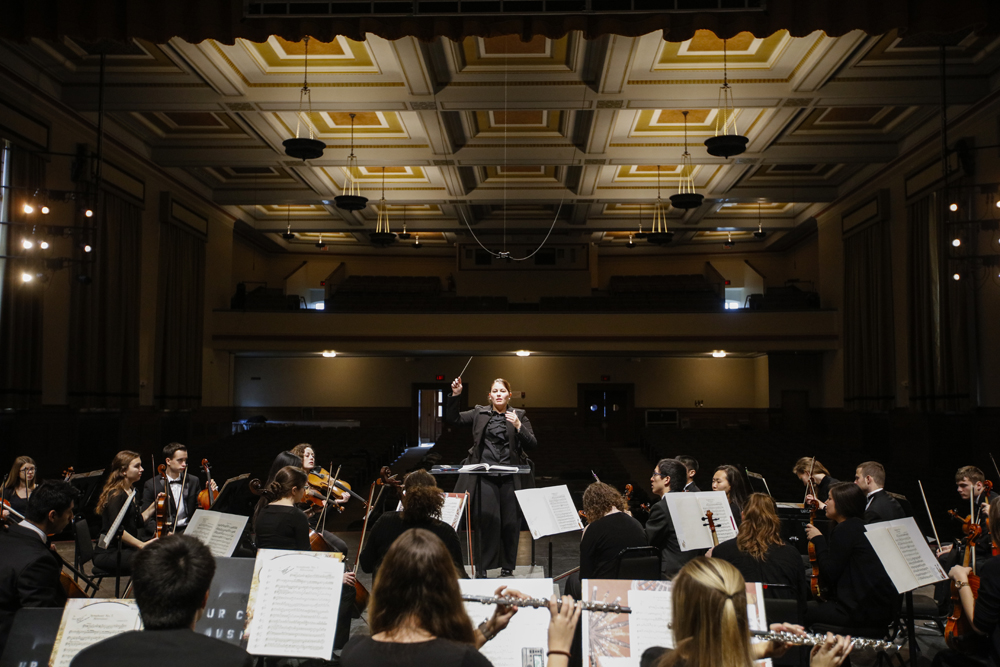 #4: Listen to Bach, Dvorak, and Hancock at Strong Auditorium
The Department of Music will host several free concerts over the weekend. Beginning with Meliora Weekend, the music department concerts this year will be dedicated in memory of Paul Burgett '68, '76E (PhD). The Chamber Orchestra, Symphony Orchestra, and Wind Symphony will present a joint performance at 7 p.m. Friday, October 5. The program includes Johann Sebastian Bach's "Brandeburg Concerto No. 3 in G Major" —featuring Andrew Cashner, assistant professor of music, on the harpsichord. Enjoy Mozart's "Overture to Magic Flute," Antonin Dvorak's "Czech Suite," and pieces by Franz Liszt as well as modern composers. A choral concert featuring the Chamber Singers, Women's Chorus, and the new Concert Choir will start at 7 p.m. Saturday, October 6. The "Rochester Sings" concert will feature a special performance of "What a Wonderful World" in memory of and in tribute to Paul Burgett. The Jazz Ensembles and Gospel Choir perform at 1 p.m. on Sunday, October 7. Their program includes Herbie Hancock's "Maiden Voyage" and Son House's "Grinning Your Face." All concerts are open to the public and will take place at the Strong Auditorium on the River Campus.


#5: See, hear about new Monet exhibition at the Memorial Art Gallery
Monet's Waterloo Bridge: Vision and Process opens Sunday, October 7 at the Memorial Art Gallery. The exhibition offers visitors the unique opportunity to experience several versions of the "Waterloo Bridge" series concurrently; creating a special dialogue that allows a rare glimpse at Monet's artistic vision as well as the process by which he struggled to achieve that vision. Seeing in Color and Black-and-White, a companion to the Monet exhibition, is also on view and features artists who choose abstraction over representation to reveal the mechanics of human vision.  Attend a curator's talk at 2 p.m. with Nancy Norwood, curator of European art, and Andrew Cappetta, assistant curator of academic programs, who will speak on the making of each exhibit. Special pricing for the Monet exhibition is $20 for general admission and $5 for faculty, staff, and students with a current ID. MAG members are free. Membership to the art museum is available to all faculty and staff at half price.
Category: Uncategorized