Jeanette Colby, the University's calendar editor, offers a selection of events and activities to do this weekend. Find daily information on upcoming events on the University Events Calendar at www.rochester.edu/calendar.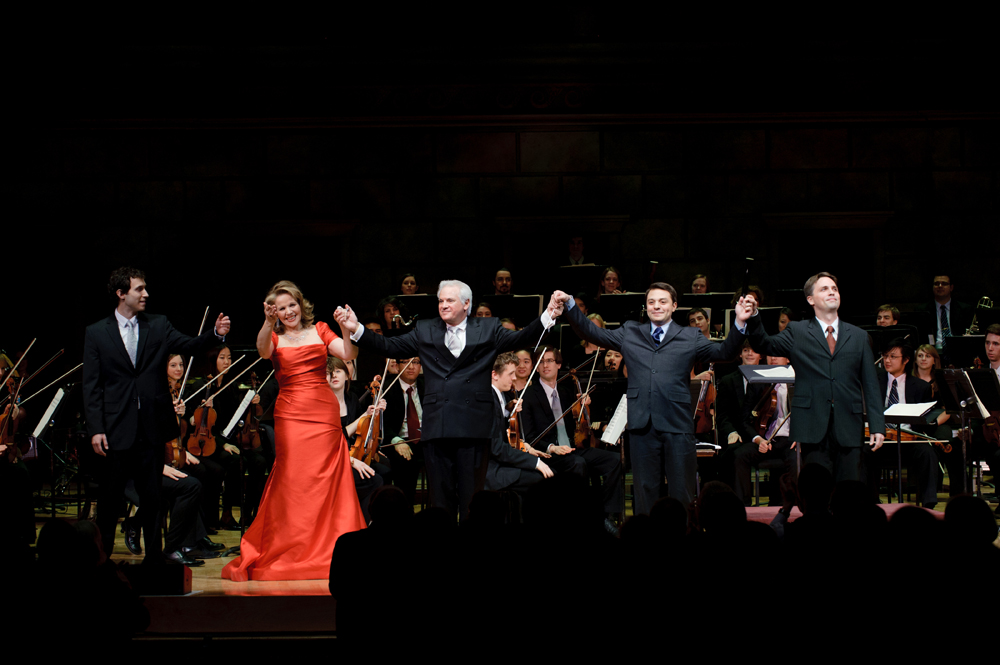 #1: Get a Seat for the Philharmonia and Renee Fleming Performance
The Eastman Philharmonia will be joined by Grammy award-winning soprano and Eastman alumna Renee Fleming for a performance on Saturday, November 12. The Philharmonia and Fleming, under the direction of Neil Varon, will premiere Letters to Georgia, a new composition by Pulitzer Prize-winning composer and Eastman alumnus Kevin Puts. This is Puts's third vocal piece and first collaboration with Fleming, and is based on letters from artist Georgia O'Keeffe to her husband Alfred Stieglitz and to artist and suffragist Anita Pollitzer. The program will also include Maurice Ravel's "Rapsodie espagnole" and Sergei Prokofiev's Symphony No. 5. Tickets start at $31. The performance begins at 8 p.m., at Kodak Hall at Eastman Theatre.
#2: Celebrate the Graffiti Art Movement at Screening Event
Explore the emergence of the graffiti movement—of the late 1960s through the early 1970s—during the screening event of Wall Writers: Graffiti in its Innocence, at the Memorial Art Gallery on Friday, November 11. Learn about one of the largest 20th century movements of visual art through a showing of the comprehensive full-length documentary, narrated by legendary filmmaker John Waters, and featuring artist interviews, rare photographs, and archival footage. After the screening, a Q&A will follow with pioneers of the graffiti movement—SJK 171, Mike 171, and Chris "Freedom" Pape—along with producer and film director, Roger Gastman. Mingle with artists from the film at the after party from 8:30 to 11 p.m. Live music by DJ Chris Starks. Tickets are $20 (includes film screening, museum admission, and party); and $10 for the party admission only. There will be a cash bar and appetizers for sale through Brown Hound Downtown. Purchase tickets online. The film screening begins at 7 p.m.
#3: Hear Choral Works By Bach, Brahms at Kilbourn Hall
The Eastman Chorale will present a free concert on Friday, November 11. The performance features a repertoire of works written by composers from the 18th century to 21st centuries, including pieces by J.S. Bach, Johannes Brahms, Georg Schumann, and Randall Thompson. The ensemble will give a preview of its performance for the "Great Music in a Great Space Concert Series," which is scheduled to take place at the Mary Queen of Peace Church in Cleveland on November 18. The Eastman Chorale, a select ensemble of singers, is under the direction of William Weinert, director of choral activities at the Eastman School of Music. The concert starts at 8 p.m., at Kilbourn Hall.
#4: Mark the YellowJackets 60th Anniversary
Celebrate 60 years of the YellowJackets performing at their fall concert on Saturday, November 12. The University's oldest a capella group, who gained national attention during their 2011 appearance on the television show, The Sing-Off, has come a long way since its inception in 1956. The group has since released 18 studio-recorded albums and was named one of the "10 Must-Hear College A Capella Groups," in 2013.  Celebrate the ensemble's anniversary with the current YellowJacket members as they feature music from the '60s and '70s. The group will perform covers from artists such as Justin Tumberlake, Maroon 5, Zedd, and Lukas Graham. The evening will feature a guest performance by Vocal Point. Tickets are available online and are $15 for general admission; $10 for faculty, staff, and graduate students. The concert starts at 8 p.m., at Strong Auditorium.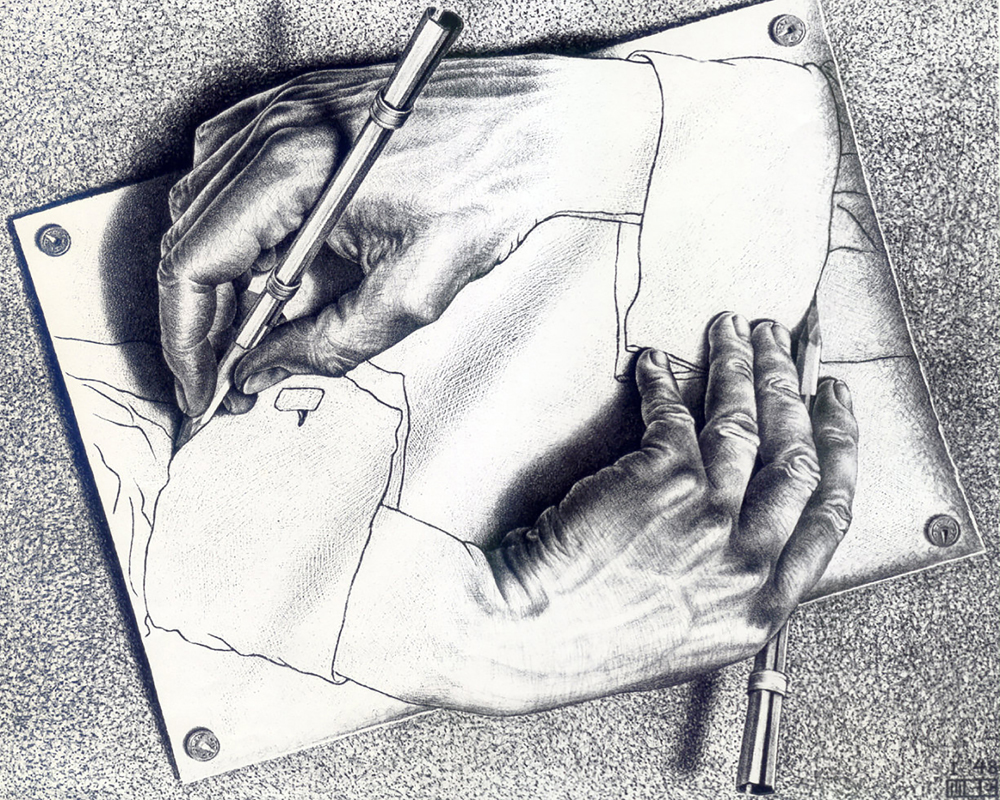 #5: See the Iconic Works of M.C Escher
M.C. Escher: Reality and Illusion, an exhibition of 120 iconic works by Dutch artist M.C. Escher, will open Sunday, November 13, at the Memorial Art Gallery. Drawn from the world's second-largest private collection of Escher's work, the exhibit includes early figure drawings, detailed Italian landscapes, the "tessellations" for which he became famous, and several examples of his signature architectural fantasies. The exhibit will be on view, in the Grand Gallery, through January 29, 2017. Find museum admission information online. mag.rochester.edu.
Category: Campus Announcements