Jeanette Colby, calendar editor, offers a selection of events and activities to check out this weekend. Browse, discover, and share upcoming events on the University Events Calendar by logging in with your University NetID. The calendar features a variety of events at all campuses, including the River Campus, Eastman School, Memorial Art Gallery, and Medical Center.
#1: Celebrate Polish cinema
The Skalny Center for Polish and Central European Studies continues its presentation of the Polish Film Festival at the Little Theatre with several screenings offered this weekend. Watch Mister T, a contemporary film set in 1953 when Warsaw rises from its ruins, at 7 p.m. Friday, November 8.  The festival will present two screenings on Saturday, November 9: A Coach's Daughter, a coming of age tale set in Poland, at 3 p.m. and the dramatic film Dolce Fine Giornata at 7 p.m. The Iron Bridge—a love triangle set in the Silensian miner community—will show at 3 p.m. and The Messenger at 7 p.m. on Sunday, November 10. Tickets are $10 for general admission ($7 for students and seniors) and are available at the Little's box office.

#2: Explore art work of Deaf culture
The new exhibition De'VIA: The Manifesto Comes of Age is on view at the Memorial Art Gallery through February 16. The exhibition features the contemporary artwork of Deaf culture. The exhibition draws from the permanent collection of Rochester Institute of Technology's Dyer Arts Center, which is located on the RIT campus at the National Technical Institute for the Deaf (NTID). An app has been designed by NTID for this exhibition and is the first accessible app offered at an art museum in the United States. Search the Apple Store for the MAG De'VIA app or if you are on an Android, download on Google Play. Admission to the Memorial Art Gallery is free for faculty, staff, and students with a University ID. There is a $5 surcharge for the exhibit Alphonse Mucha: Master of Art Nouveau.

#3: See a thought-provoking double-bill opera
The Eastman Opera Theatre opens its 2019-20 season with the double-bill premiere of Der Kaiser von Atlantis and Mahagonny Songspiel, from Thursday, November 7 through Sunday, November 10. Directed by Stephen Carr, associate artistic director of the Eastman Opera Theatre, both socially conscious pieces provide a modern interpretation that focuses on the topic of immigration. "Paired together in this way, the works pose some provocative questions about capitalist excess and the dehumanization of fascism," says Carr. Both pieces, which will be performed in German with English supertitles, are relatively brief, with a cast of just six performers, and the same actors will perform both titles. The performance begins at 7:30 p.m. at Kilbourn Hall at the Eastman School of Music. There will be a pre-performance talk one hour before each performance in the Ray Wright Room 120, located at 26 Gibbs Street. Tickets are $24, with $10 student tickets available, and can be purchased online.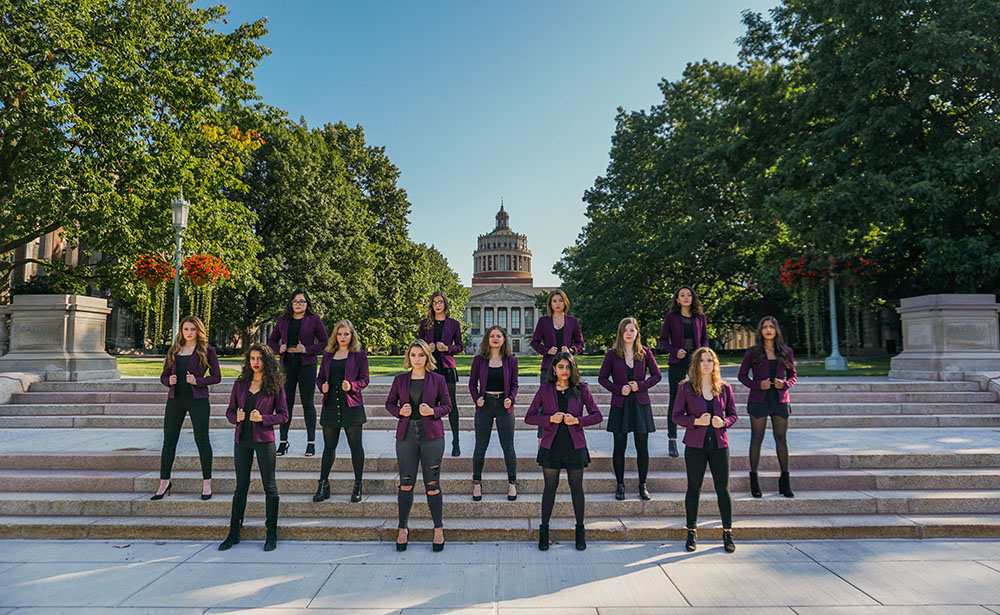 #4: Get a seat for some contemporary a cappella jams
Vocal Point, the University's only all-female a cappella group, will perform its fall show on Saturday, November 9. A frequent performer at the Rochester Fringe Festival, the ensemble's song recording "Levels" was selected by the Women's A Cappella Association to be included in a compilation album in 2017.  Vocal Point recently celebrated its 50th anniversary and they are anticipating a new album in November. The program will feature songs by contemporary artist such as Sia, Lizzo, Hozier, and Khalid. The show begins at 7:30 p.m. at Strong Auditorium. Tickets are $7 for students and $10 for everyone else.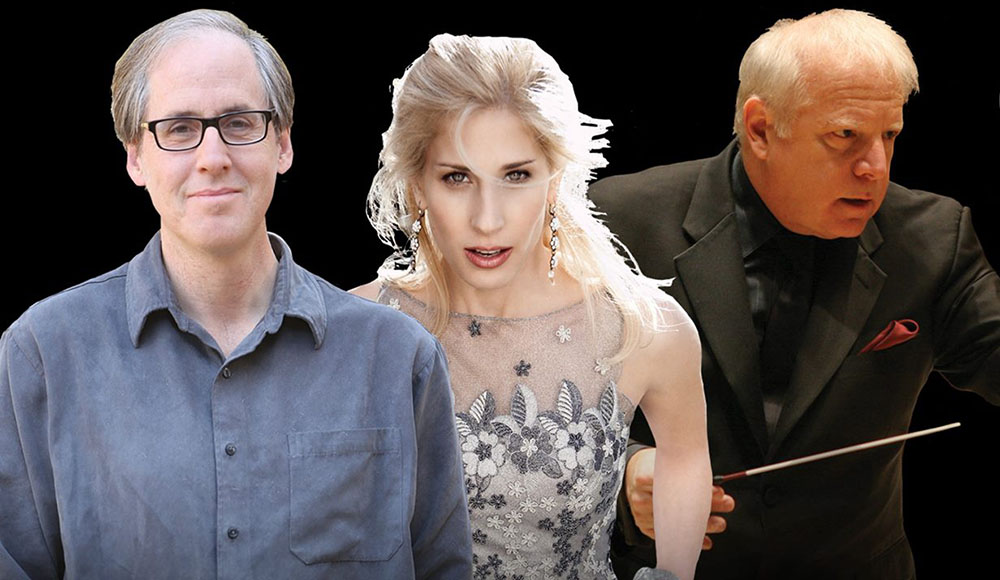 #5: Enjoy performances by highly acclaimed artists
Five-time Emmy-winning composer and Eastman School of Music alumus, Jeff Beal '85E teams up with internationally acclaimed conductor Leonard Slatkin and soprano Hila Plitmann for the Kodak Hall Concert Series on Friday, November 8. The special event features the Eastman Philharmonia and a program fit for music and movie buffs. In addition to a song cycle with Hila Plitmann, the program will feature Beal's recent work, The Paper Lined Shack, and a live music-to-screen performance of "Battleground" from the TNT's Nightmares & Dreamscapes: From the Stories of Stephen King. The performance begins at 7:30 p.m. at Kodak Hall at the Eastman Theatre. Tickets start at $30, with $10 student tickets available and discounts for University faculty and staff. Purchase tickets online.
Category: Campus Announcements