Jeanette Colby, calendar editor, offers a selection of events and activities to check out this weekend. Nick Foti '19 also contributed to the feature. Browse, discover, and share upcoming events on the University Events Calendar by logging in with your University NetID. The calendar features a variety of events at all campuses, including the River Campus, Eastman School, Memorial Art Gallery, and Medical Center.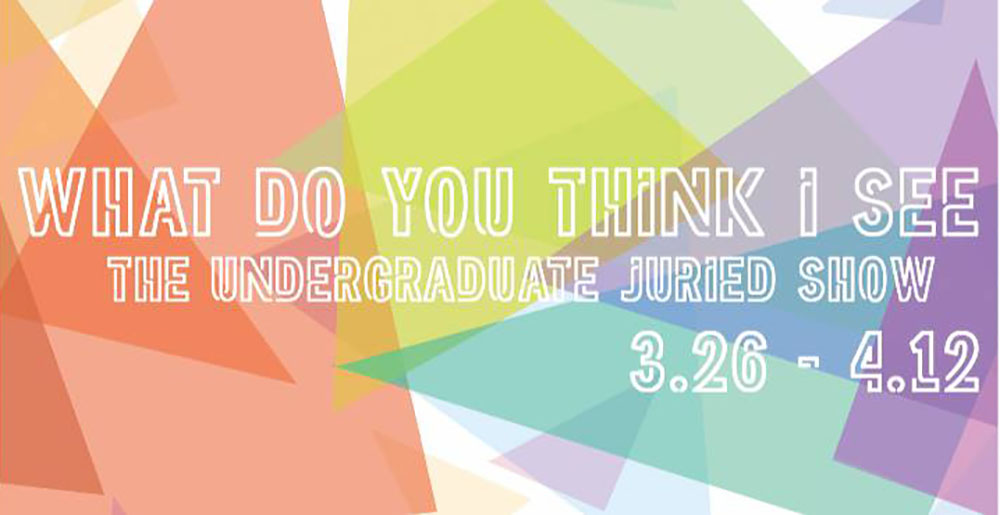 #1: Attend an art reception for budding student artists
Hartnett Gallery will host an opening reception for "What Do You Think I See," the undergraduate juried show on Friday, March 29. Explore student works within the unique gallery space—designed by the renowned architects of I.M. Pei and Associates in 1972.  Featuring the work of 16 student artists using a variety of media including steel sculpture, socks and threads, photography, and digital illustration, the show promises to guide its viewers inside the mysterious inner world of the artists and "walk you through their unique thinking process." All are welcome to enjoy refreshments and mingle with budding artists from 5 to 7 p.m. in the Hartnett Gallery in Wilson Commons.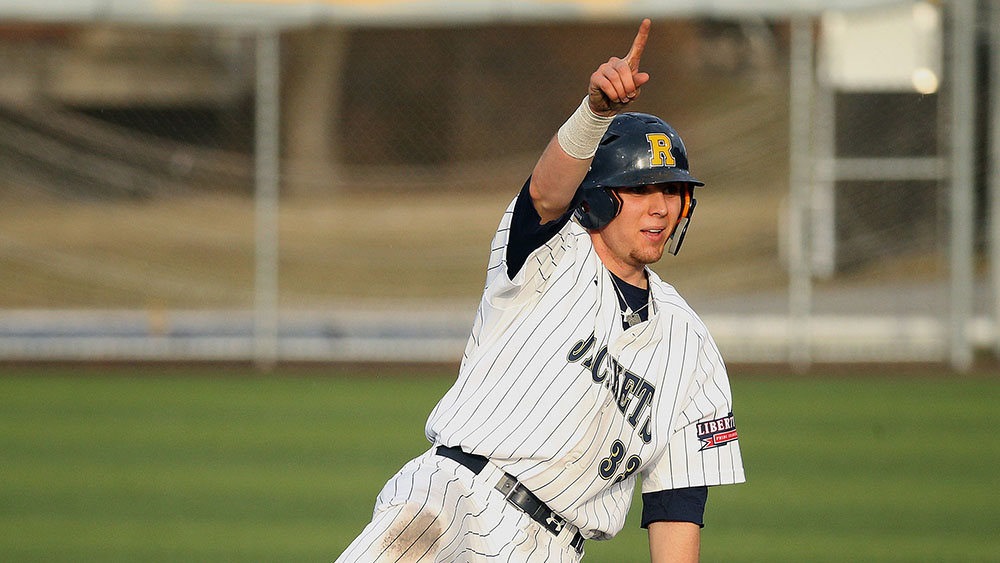 #2: Watch Yellowjackets in baseball doubleheader
Rochester continues to play in the Liberty League baseball race this Friday, March 29, and Saturday, March 30. In 2018, Rochester finished first in the Liberty League and hosted the playoff tournament. The Yellowjackets host Skidmore College this weekend with a doubleheader beginning at 4 p.m. Friday. Both teams meet again at 1 p.m. on Saturday. The games will be played on Towers Field in the Brian F. Prince Athletic Complex. Admission is free and open to all.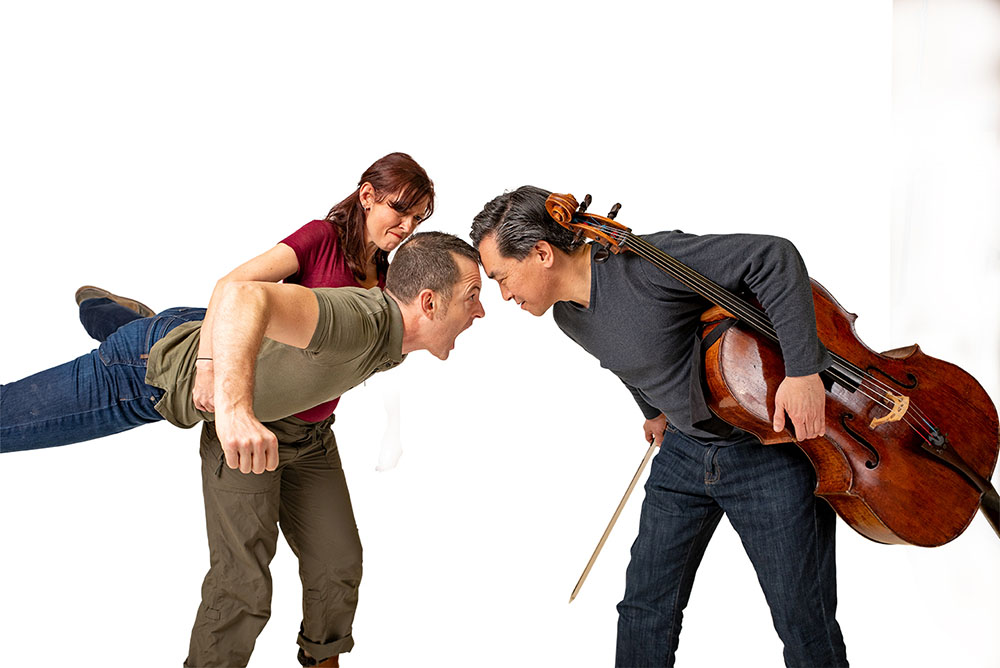 #3: Be captivated by 'Creative Collision' performance
The Eastman School of Music will host the premiere of "Creative Collision," on Friday, March 29, and Saturday, March 30. In a unique combination of music and choreography, the show brings together the talents of Eastman's string quartet-in-residence, the Ying Quartet, and the award-winning masters of motion theater from PUSH Physical Theatre. Founded in 2000, PUSH has earned an international reputation for its gravity-defying acrobatics and artistry. The Ying Quartet is one of America's best-known string quartets, having performed from Carnegie Hall to the Sydney Opera House. "We were immediately drawn to PUSH's work, not only because it is captivating, but because we could relate closely to it," says violist Philip Ying. "Though their medium is movement and ours is sound, their creative process is really similar to ours—they are really like a chamber music group in many ways." Both performances begin at 7:30 p.m. at Eastman Theatre's Kilbourn Hall. Tickets are $32–47 and can be purchased online.

#4: Get a seat for Ruth Bader-Ginsburg biopic
The Cinema Group will host a free screening of Mimi Leder's On the Basis of Sex—a biopic of Supreme Court Justice Ruth Bader Ginsburg—on Friday, March 29. The film follows her struggles for equal rights, her family life, and the early cases that led to her nomination and confirmation. The 2018 film stars Academy Award–nominee Felicity Jones and Golden Globe–nominee Armie Hammer. The screening is open to the public. Show times at 7, 9:30 p.m., and midnight at Hoyt Auditorium on the River Campus.

#5: Bring back the '70s and support the Golisano Children's Hospital
It's not too late to get your leisure suits and platform shoes out for some '70s–style fun at the annual Ugly Disco Bash on Saturday, March 30. Enjoy a time warp evening with drinks, dancing, and live entertainment by the Skycoasters and DJ Mirage. The event supports the Golisano Children's Hospital's pediatric patients. University faculty and staff may use the promo code "discosandy" for $35 advance general admission "Funkmaster" tickets. Tickets are $50 at the door. The bash is from 8 p.m. to 1 a.m., at the Riverside Convention Center.
Category: Campus Announcements