Nick Foti '19 offers his selection of events and activities to check out this weekend. Explore upcoming events on the University Events Calendar by logging in with your University NetID.
#1: Get a seat to musical opera theater
The Eastman Opera Theatre presents The Light in the Piazza, with music and lyrics by Adam Guettel, and book by Craig Lucas, on Thursday, April 5, Friday, April 6, Saturday, April 7, and Sunday, April 8. Winner of six Tony Awards, the musical will be the opera department's first Broadway musical to be presented at Kodak Hall at Eastman Theatre. "With its demanding vocals, emotional storyline, and sweeping score (large portions of which are sung in Italian), it seems a natural extension of the operatic tradition that has long been the bread-and-butter of Eastman Opera Theatre," notes director Stephen Carr. "But it also marks an exciting step forward for us, because in fully embracing the evolution of the art form we're also able to expand the variety of productions Eastman can offer the Rochester community." Performances begin at 7:30 p.m., with a 2 p.m. matinee on Sunday. Ticket holders can also attend a free pre-performance lecture before the performances on April 6-8, in the Ray Wright Room at the Eastman School of Music. Tickets range between $10 and 29 and can be purchased online.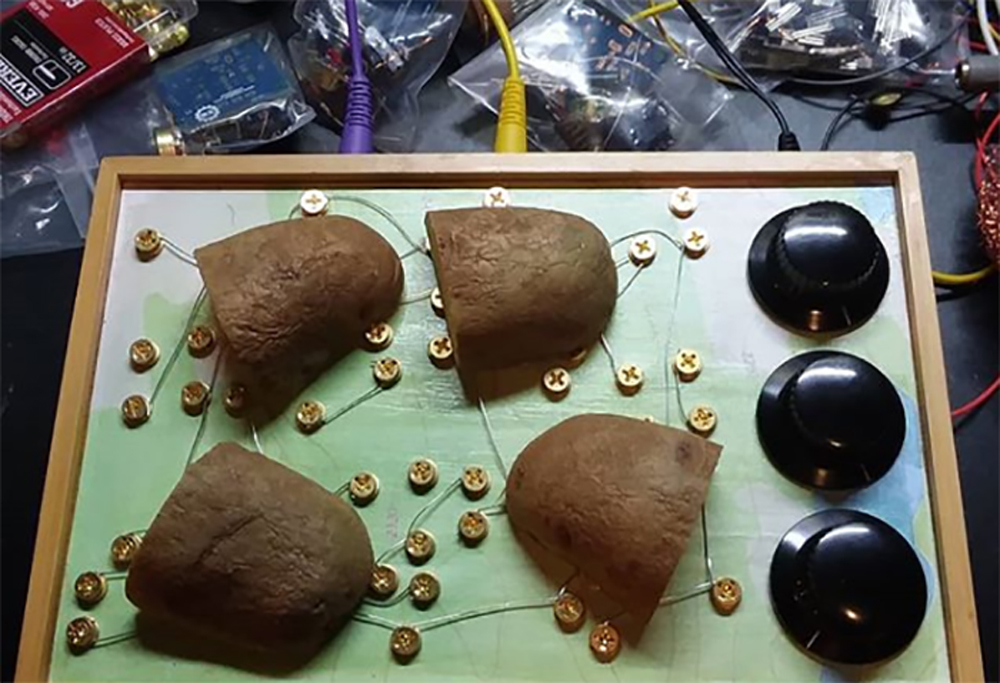 #2: Explore art, tastes, and sounds at museum event
The Memorial Art Gallery will host its end-of-the-week destination event "$5 Friday" with plenty of activities to do during the evening of Friday, April 6. The first is an interactive performance, from 6 to 9 p.m., by Martin Freeman titled "Heretical Potato Synthesizers," where 10 potato synthesizers are wired up to produce a dense cluster of sound. Audience members are encouraged to interact with the potato synthesizers to hear new sounds. Participate in an art social for $15 ($5 savings) and create colorful landscapes that you can bring home, from 6:15 to 7:45 p.m. Take advantage of happy hour drink specials by Brown Hound Downtown, from 5 to 7 p.m., where they will also serve sample tastings of locally brewed kombucha. In addition, there will be a pop-up art viewing of works by local Rochester artist Lorenzo Luciani. The store at the museum will offer a discount of $5 off any purchase of $35 or more and will be open until 9 p.m. Admission to the Memorial Art Gallery is free for University faculty, staff, and students with ID.

#3: Get groovy and support Golisano Children's Hospital
If you haven't purchased your ticket, you can still get yours to the annual Ugly Disco happening this Saturday, April 7. The disco bash, in its 15th year, offers event-goers a chance to dress up in leisure suits and polyester disco gear to relive a decade famous for ABBA, eight-track tapes, lava lamps, afros, and mood rings. The event supports Golisano Children's Hospital's pediatric patients and has raised $100,000 for the new facility as well as additional funds for the pediatric hospital's programs. Tickets are $50 online or $60 at the door. The disco bash is from 8 p.m. to 1 a.m. at the Rochester Riverside Convention Center, 123 East Main Street.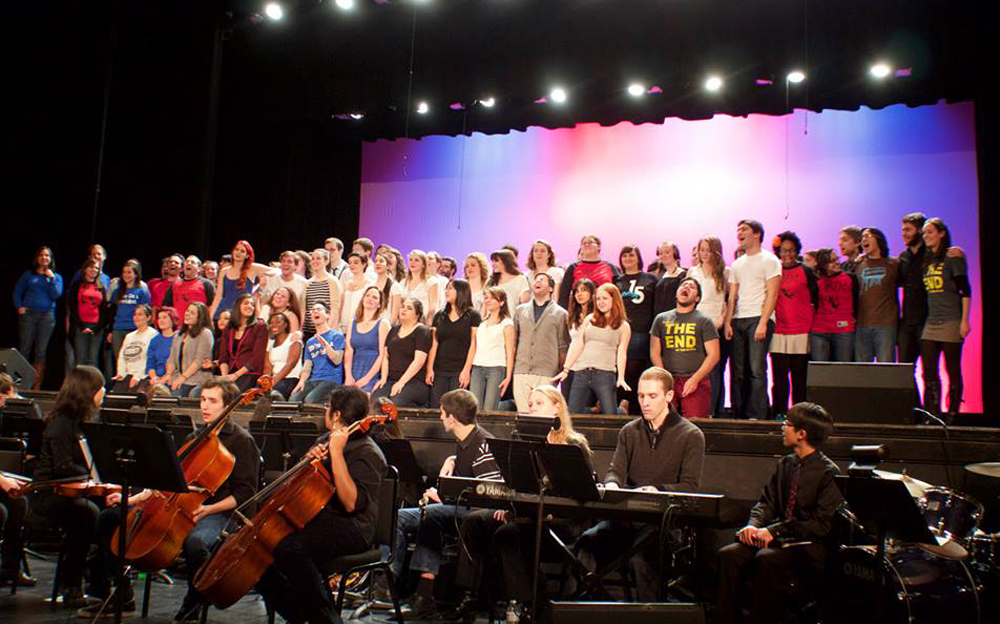 #4: Check out a student performance on the River Campus
Students from Off Broadway On Campus or "OBOC" will present the spring musical theater revue, "Confessions of a College Musical Theater Group" on Friday, April 6. The ensemble will perform songs from musicals including: Avenue Q, The Book of Mormon, Chicago, Grease, Sweeney Todd, West Side Story, and Wicked. It is one of several student shows happening this weekend on the River Campus. After Hours, a vocal jazz ensemble, will perform at 8 p.m., at Feldman Ballroom in Douglass Commons; and Sihir Bellydance Ensemble at 8 p.m. in the May Room in Wilson Commons.  On Saturday, April 7, the Midnight Ramblers perform at 8 p.m. at Strong Auditorium. Ticket prices vary for shows and can be purchased at the door or the Common Market in Wilson Commons. Find more information about student shows on the University Events Calendar.

#5: See artwork by Rochester students during 'First Friday'
Celebrate the work of senior studio art majors at the University at an opening reception, during Rochester's First Friday, at the Yards at the Rochester Public Market on Friday, April 6. Representing the hard work and dedication as their academic careers come to a close, the opening show features the work of Bri Landwersiek '18, Alex Cunningham '18, and Jenny Christakos '18. Each senior chooses their own show topics and mediums. The reception is from 6 to 9 p.m., and is free and open to the public.
Category: Campus Announcements