Jeanette Colby, the University's calendar editor, offers a selection of events and activities to do this weekend. Find daily information on upcoming events on the University Events Calendar at www.rochester.edu/calendar.
#1: Competition Pays Homage to German Lieder
Be captivated by the German arts culture at the Jessie Kneisel Lieder Competition on Saturday, May 7. The annual competition of German classical music was created to honor German professor Jessie Kneisel, who served as the dean of women and taught at the Eastman School of Music until 1976. The finals, which are free and open to the public, go from 1 to 3:30 p.m. and will feature a 20-minute program from each performer consisting of a repertoire chosen by the singer as well as music chosen by the panel of judges. The prizes will be awarded at the end of the competition to both the top singers and top pianists. A winner's concert will be held Saturday, May 14, at 8 p.m. Both events will be held at Kilbourn Hall.
#2: Spend a Day at the Art Museum with Mom
In honor of Mother's Day, the Memorial Art Gallery will present its annual Mothers in Art tour, highlighting works celebrating motherhood, at 1 p.m. Sunday, May 8. In addition to the docent-led tour, explore the works currently on exhibit at the museum. #MAGcaptionthis is on view in the Lockhart Gallery and features a display of rarely seen paintings from the permanent collection. The exhibit invites viewers to share captions on social media about the collection. Visitors will also be able to check out the progress on the installation of the wall mural by Wall/Therapy artist Nate Hodge and then enjoy a mini-recital of the Italian Baroque organ performed by a student from the Eastman School of Music. Concerts will be presented at 1 and 3 p.m. Sunday, May 8, at the Fountain Court. Find information on admission and museum hours online.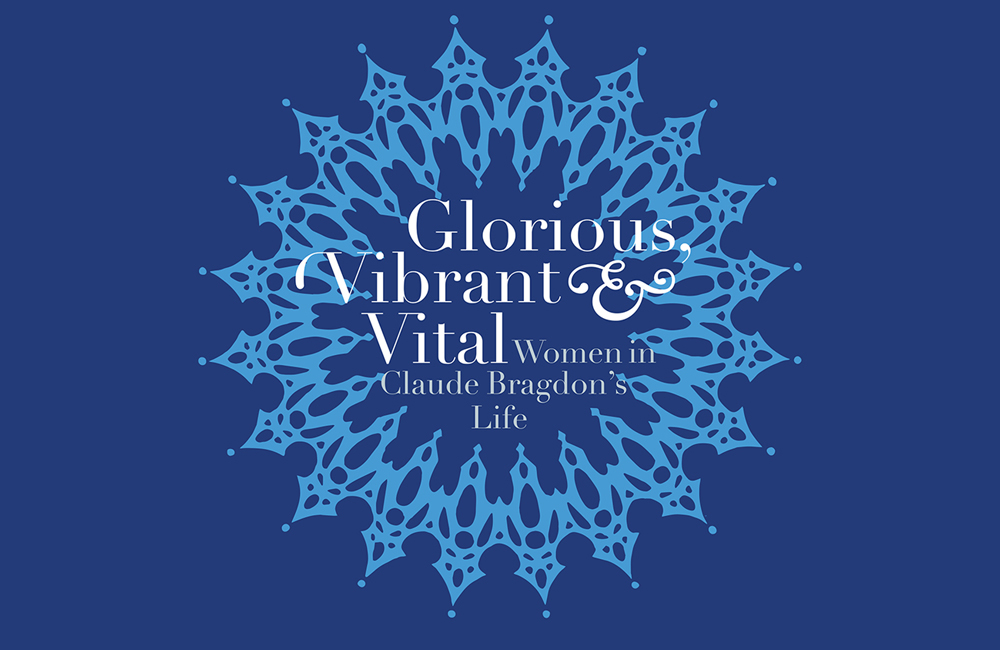 #3: Women in Claude Bragdon's Life Highlighted
The contributions of the women behind famed Rochester architect Claude Bragdon are highlighted in an ongoing exhibit in the Rare Books, Special Collections, and Preservation Department in Rush Rhees Library. Glorious, Vibrant & Vital: Women in Claude Bragdon's Life is on display through Saturday, August 6, and showcases artwork, books, manuscripts, and photographs that celebrate the women who nurtured Bragdon, personally and professionally. The exhibition precedes the launch of the May Bragdon Diaries Project, a website dedicated to Claude Bragdon's sister May Bragdon, on Wednesday, May 25.  The Rare Books department is open 9 to 5 p.m. Monday through Friday, and 11 a.m. to 3 p.m. Saturday, May 7; closed on Sunday. Read more.
#4: Walk/Run to Benefit Colon Cancer Education and Research
Strollin' for the Colon 5K Walk/Run will begin at 10 a.m. on Saturday, May 7 at the Village Park on Main Street in the town of Geneseo. The fifth annual event, organized and sponsored by the Division of Gastroenterology and Hepatology at the Medical Center, to bring awareness to colon cancer and promote the attention of a preventable disease. The event will feature a kids' run following the main race and silent auction and raffles will run from 8:30 a.m. to 11:30 p.m. Gastroenterology specialists will be on-hand to answer your questions. Participants can purchase food and hear live music performed by the band Trilogy. Registration is $30 on race day. Read more.
#5: Creative Workshop Pop-Up Shop Offers Artisan Gifts
The Memorial Art Gallery is celebrating the works of its creative workshop artists beginning Thursday, May 5 at a special Creative Workshop Pop-Up Shop at the museum store. Purchase artisan creations by local artist and teachers, such as Alice Chen, Yvonne Cupolo, Paul Harp, Laurence Keefe, Dale Klein, Brooke Millecchia, Mimi Smith, and more. The pop-up shop will be open 5 to 9 p.m. Thursday, May 5; 10 a.m. to 9 p.m. Friday, May 6; 10 a.m. to 5 p.m. Saturday, May 7; and 11 a.m. to 5 p.m. Sunday, May 8.
Category: Campus Announcements