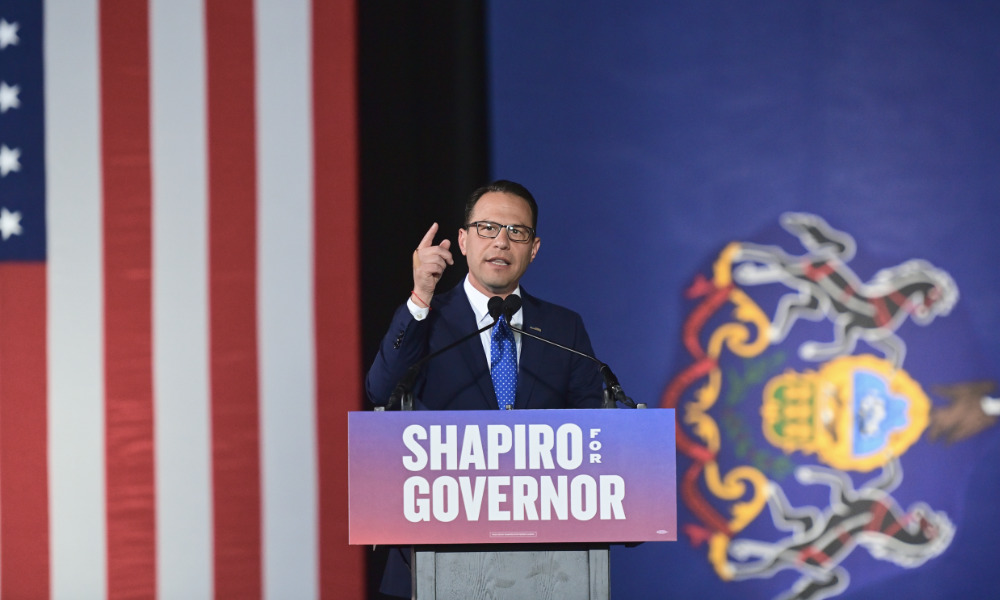 Josh Shapiro '95 has won the Pennsylvania gubernatorial race during the 2022 midterm elections. He is the first University of Rochester alumnus to be elected a United States governor.
A native of Abington, just outside Philadelphia, Shapiro has moved steadily upward to higher and higher offices since his first election, as a member of the Pennsylvania House of Representatives, in 2004. Shapiro served three terms in the legislature representing the district that includes his hometown. Then, in 2012, he sought and won election to the Montgomery County Board of Commissioners. He became the 50th attorney general of the state of Pennsylvania in 2017.
A political science major and a former president of the Students' Association at Rochester, Shapiro got his initial taste of legislative politics as a participant in the political science department's Semester in Washington program. That experience led him to return to Capitol Hill after graduation, where he eventually became the chief of staff to Representative Joe Hoeffel of Pennsylvania.
Category: Society & Culture