The political science major is Rochester's first winner since 2004.
Andrés Arocho González '24 has been selected to receive a Truman Scholarship—the premier scholarship for aspiring public service leaders in the United States.
The political science major from San Juan, Puerto Rico, is the first University of Rochester student to earn this prestigious honor since Jesse Bailey '05 in 2004. Arocho was one of 62 students selected by the Harry S. Truman Scholarship Foundation out of 705 candidates from 275 colleges and universities. The recipients were nominated by their institution and recommended by 17 independent selection panels based on their academic success, leadership accomplishments, and likelihood of becoming public service leaders.
"Being Rochester's first Truman Scholarship recipient in 19 years is an honor," Arocho says. "It feels good to be recognized for all of the hard work, drastic changes and sacrifices I have endured, both professionally and personally, to reach this point. I am very happy, but mostly grateful for all of those who have been part of this journey."
It's a Truman Scholarship tradition to invite the president of a newly chosen scholar's college or university to notify the student of their selection. University of Rochester President Sarah Mangelsdorf delivered the news to Arocho in person.
Established by Congress in 1975 as a living memorial to President Harry Truman, the Truman Scholarship carries the legacy of the 33rd president of the United States by supporting and inspiring the next generation of public service leaders. The foundation identifies aspiring leaders at an important point in their lives—when they are college juniors—and recognizes and rewards their commitments to careers in public service. Truman scholars receive funding for graduate studies, leadership training, career counseling, and special internship and fellowship opportunities within the federal government.
The first Truman Scholars were named in 1977. Since then, more than 3,500 scholars have been honored. They include elected officials, leaders of nonprofits, scholars, journalists, and business leaders. Those who have pursued careers in public service include such prominent figures as Janet Napolitano, Stacey Abrams, Neil Gorsuch, and Susan Rice.
Preparing an application is a lengthy process
To have a chance at becoming a Truman Scholar, students must first earn a nomination from their college or university.
According to Belinda Redden, the director of fellowships, the University put forth the maximum four nominations this year and two nominees (including Arocho) became finalists. "Given the caliber of the nominees, their impressive service and leadership profiles, and their lofty ambitions as change agents, getting to that stage of the Truman competition is a tremendous accomplishment and worthy of celebration," she says. It has been 11 years since Rochester's last Truman finalist and 19 years since the last scholar.
Fellowships coordinator and advisor Juliet Sullivan '06 (PhD) has mentored prospective candidates for the Truman Scholarship since joining the department in 2017. In praising Sullivan, Redden notes, "This is not an application that one can do well over a few days. Distilling one's personal story, past accomplishments, current engagements, and imagined future into a compelling fellowship application demands extended reflection, difficult conversations, lots of writing and rewriting—and the type of individualized mentorship that considers the whole student. This is what Juliet provided for our Truman applicants."
Sullivan is "elated" at Arocho's selection.
"I haven't been able to stop smiling since I heard the news," she says. "His deep compassion for the people of Puerto Rico, warm and inclusive leadership style, and willingness to speak his mind on controversial subjects augur a bright future as a politician and public servant. Over the course of many meetings with Andrés, I've learned a lot about Puerto Rico's past and present, and I've heard a great deal about Andrés' hopes for the island's future. I'm overjoyed that his efforts have been recognized with this prestigious, national honor."
Arocho will attend the Truman Scholars Leadership Week in Missouri this summer, where he'll meet his cohort while learning more about the benefits and opportunities of the Truman Scholarship, participating in community service, exploring various paths to public service, gaining information about graduate school, and visiting the Truman Library and Truman home.
An emerging leader in the wake of Hurricane Maria
Arocho's introduction to public service came in the wake of Hurricane Maria, which devastated his native Puerto Rico and killed more than 3,000 people in 2017, when Arocho was in high school. When help to rebuild houses was slow, Arocho joined his family and community in using social media to ask for tarps as temporary roofs. Once donations came in, Arocho and the community taught themselves how to properly install them.
When aid was delayed, it became apparent that a more permanent solution would be necessary, and the project formalized into a nonprofit organization which installed permanent roofs. Arocho became social media coordinator for Techos Pa' Mi Gente (Roofs for the People), an organization that remains active and focuses on rebuilding roofs and promoting self-sufficiency in Puerto Rican communities.
"I learned the importance of working side by side with others in your community as a form of resilience and community-building," Arocho says. "I believe that by building strong, united, and resilient communities we can create better living conditions in Puerto Rico, without having to depend on third parties."
Puerto Rico is officially a territory of the United States; its citizens are US citizens and are subject to US federal laws. But Puerto Ricans have no effective representation in Congress (they have a nonvoting delegate) and no vote in presidential elections. For those and other reasons, many Puerto Ricans, including Arocho, consider Puerto Rico a colony of the United States.
"Living in a colony has shaped my values and ideals," he says. "As a policymaker, I hope to create effective change by bringing non-traditional perspectives to the table and serving as an advocate for the people of Puerto Rico."
Arocho gained valuable public service experience last summer by interning in the office of New York State Senator Samra G. Brouk. He worked in constituent services, communications, and with Brouk's legislative team. "I got a taste of many of the different facts of public service in government, especially all the important work that has to be done behind the scenes," he says. "It gave me insight into what it means to be in public service and strengthened my commitment to public service and motivated me to keep following this path."
At Rochester, Arocho serves as president of the Student Organization for Caribbean Awareness (SOCA), senior advisor for the Spanish and Latino Students' Association (SALSA), and as a Student Alumni Ambassador.  He also works as a student editor for the Office of Minority Student Affairs newspaper, the OMSA Chronicle, as an IT consultant at the Simon Business School, and an event team assistant at Wilson Commons Student Activities.
Arocho plans to pursue a master's degree in public policy and a law degree and become a policymaker in Puerto Rico.
---
Read more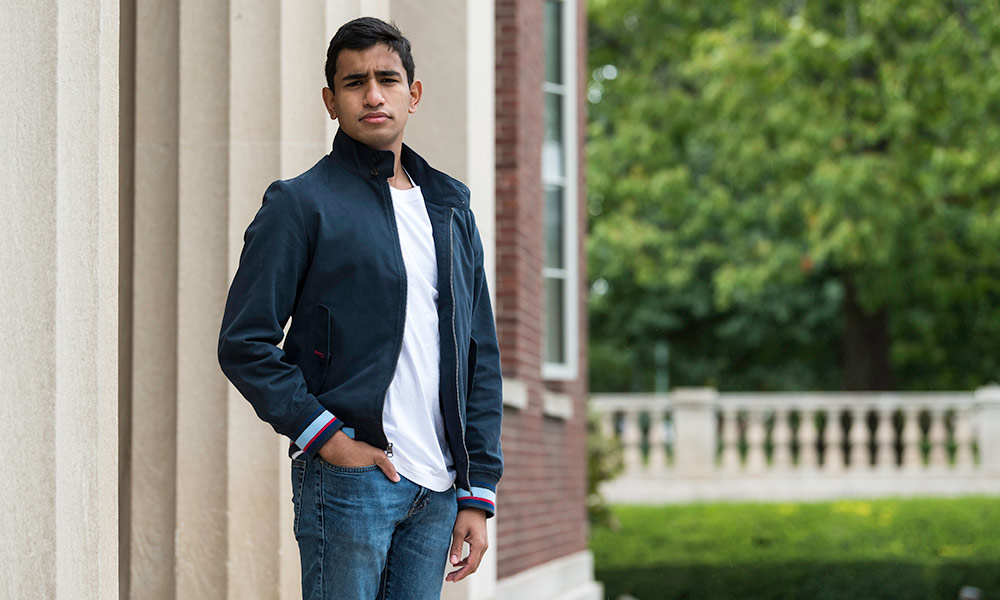 College finds a connection with students in Puerto Rico
Puerto Rican students who arrived as guests after Hurricane Maria have made their mark on campus—and helped Rochester attract more students from the island.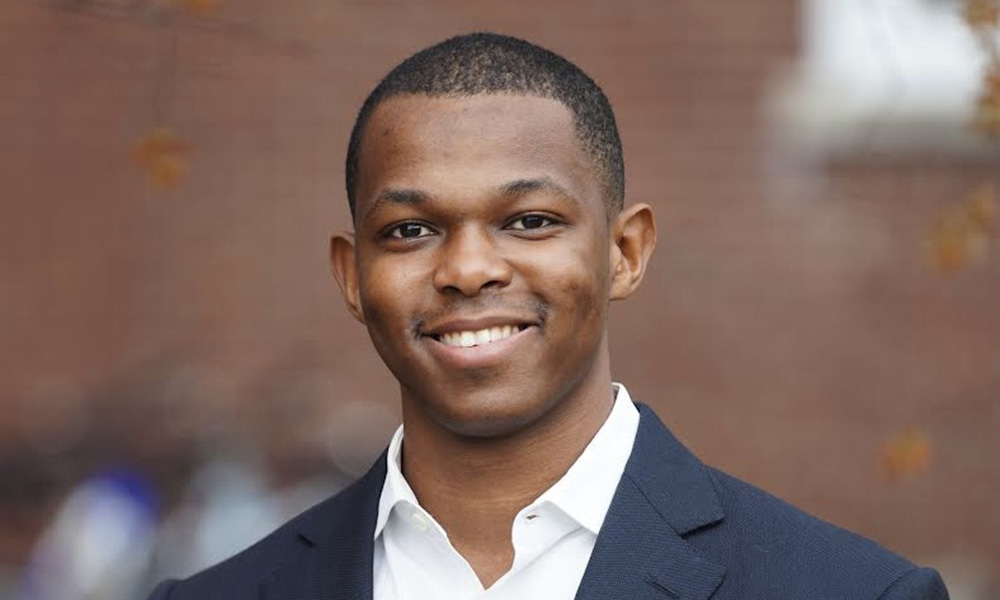 Kudzai Mbinda '22 named Rhodes Scholar-Elect
The chemical engineering major from Harare, Zimbabwe, is Rochester's second recipient of a Rhodes Scholarship in two years.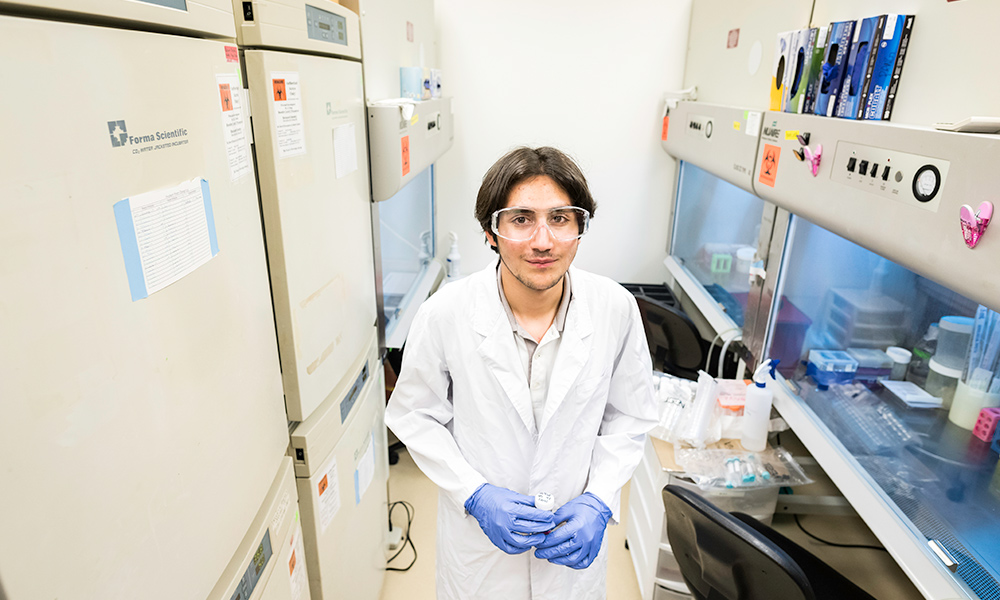 Laith Awad '24 receives inaugural Obama-sponsored Voyager Scholarship for public service
A first-generation college student and accomplished leader and scholar, Awad aims to combat systemic racism and socioeconomic disparities within health care.
Category: Campus Life