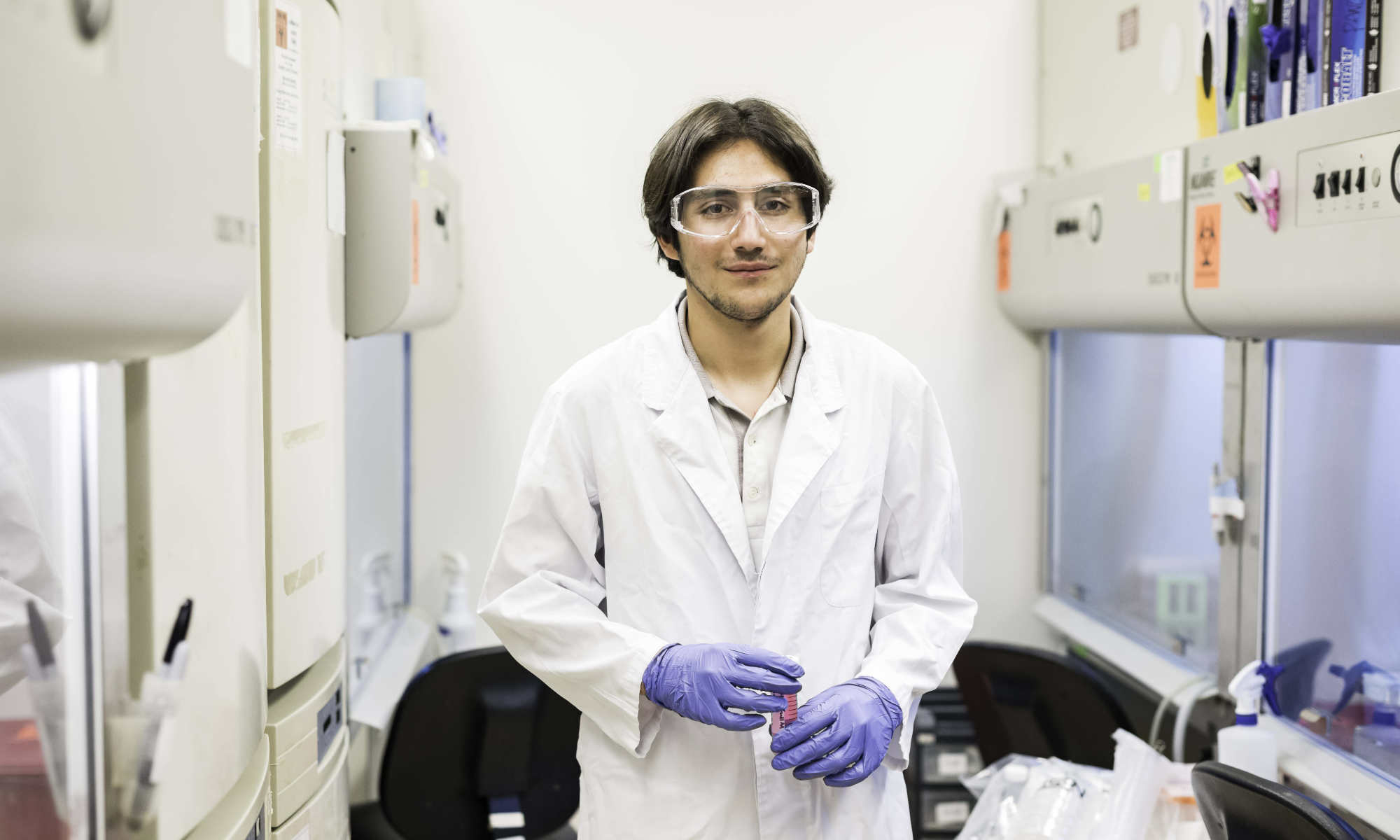 A first-generation college student, Awad aims to address systemic racism and socioeconomic disparities within health care.
Laith Awad '24, a double major in clinical and translational sciences and health, behavior, and society at the University of Rochester, is one of 100 recipients of the inaugural Voyager Scholarship, the Obama-Chesky Scholarship for Public Service.
Established last spring by the Obamas and Airbnb founder Brian Chesky, the award gives rising juniors who plan to pursue careers in public service up to $50,000 in financial aid and a $10,000 stipend in addition to free Airbnb housing to pursue a summer work-travel program. Furthermore, a 10-year travel stipend ($2,000 credit per year) is provided, and award recipients are invited to an ongoing network-building speaker series. The inaugural class will be meeting this fall with former president Obama and Chesky to help define their public service paths and discuss the roles of empathy and leadership in public service. They will also hear from guest speakers on different approaches to service and connect with other scholarship recipients.
"This scholarship will allow me to focus on a public service career instead of the burden of college debt," says Awad, a Caguas, Puerto Rico native who is Palestinian-Puerto Rican. "I'll have the opportunity to expand my horizons with meaningful travel experiences. I'm excited to gain access to a network of mentors and leaders who will support me throughout my public service journey."
The 100 scholars come from 35 states and territories and 70 colleges and universities.
Awad's activities span cultural and community service and academic disciplines in science and medicine
Since his time at the university, Awad has served in leadership roles in the Puerto Rican Student Association and Student Association for the Development of Arab Cultural Awareness (SADACA). In addition to serving in a leadership capacity in student organizations, Awad has contributed to the campus community as a residential advisor, organic chemistry workshop leader, and Leadership Ambassador. He also has been involved in a research laboratory at the Aab Cardiovascular Research Institute at the Medical Center since his first semester on campus, working with Dr. Jinjiang Pang. Awad is a two-time recipient of the Discover Grant for Undergraduate Summer Research.
Awad, a Meliora Scholar and recipient of the Wilder Leadership Scholarship, volunteered through the Susan B. Anthony Center to rebuild homes for refugees from Afghanistan. In the spring of 2020, he helped doctors to develop clinics in Puerto Rican cities affected by earthquakes.
Belinda Redden, director of the Student Fellowships Office, says she was "very excited to connect our public service-minded sophomores with such a potentially transformative opportunity." Fellowships coordinator Juliet Sullivan advised Awad through his application process and says he embodies the values of social justice and civic responsibility central to the Voyager Scholarship. "Behind all of Laith's efforts—both here and at home in Puerto Rico—is his desire to make healthy, strong, diverse communities where differences are celebrated and people work together to lift up one another," she says.
Awad's passion and career focus is combatting systemic racism and socioeconomic disparities in medicine and healthcare. His "voyage," sponsored as a part of the Obama-Chesky Scholarship, will embrace these ambitions. Awad says he aims to be "a public servant who effects change in people's lives." Awad adds, "I believe my purpose in life is to serve people. I'm grateful to join this cohort of Voyagers, who all share a passion for helping others."
---
Read more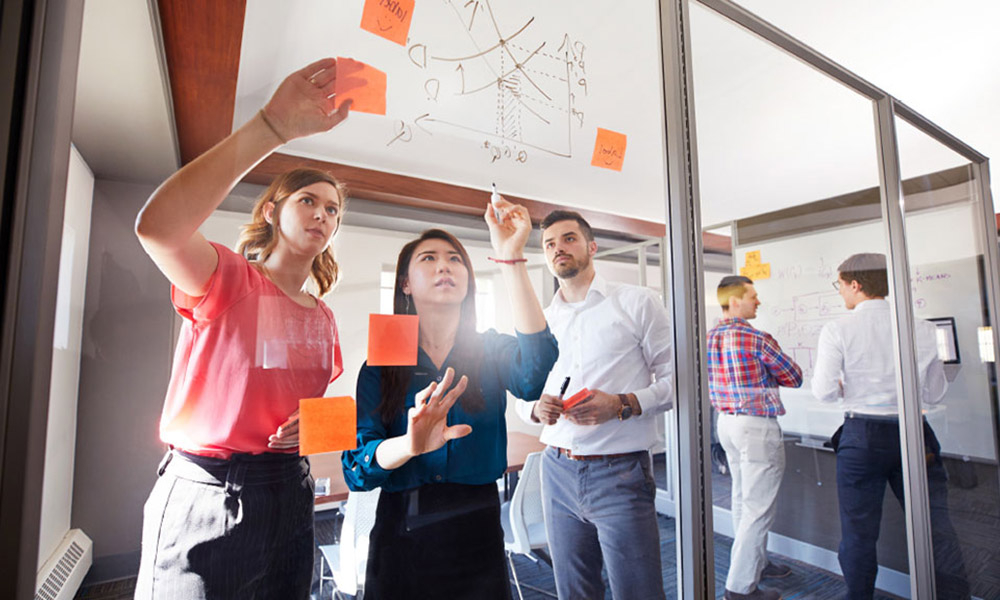 Wesley Mawn '23 named Public Policy and International Affairs Fellow
The environmental studies major is planning a career in public service.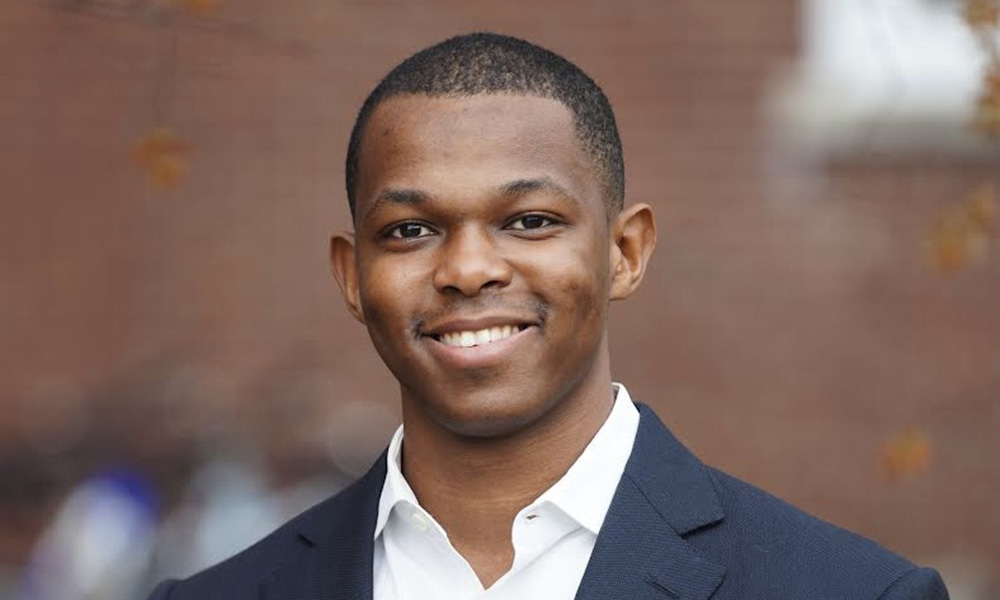 Kudzai Mbinda '22 named Rhodes Scholar-Elect
The chemical engineering major from Harare, Zimbabwe is Rochester's second recipient of a Rhodes Scholarship in two years.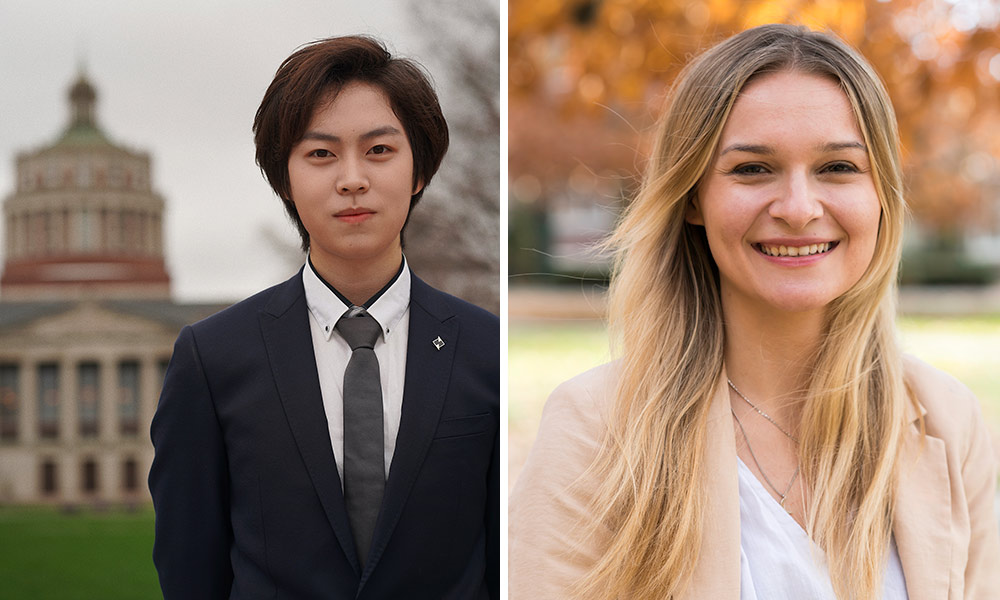 Two University of Rochester students named as Schwarzman Scholars
The highly competitive program prepares leaders for a 21st-century global landscape in which China plays a pivotal role.
Category: Campus Life