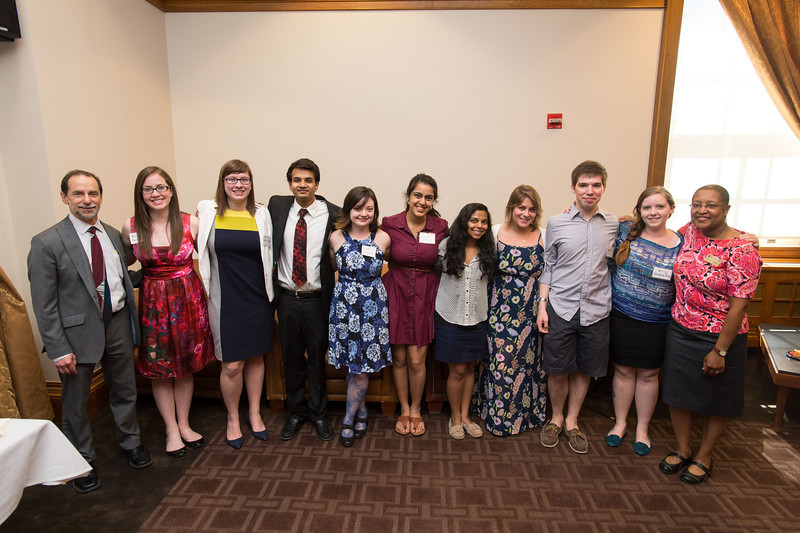 Student Fellowships Office
Welcome to the Fellowships Office!
We support UR students with excellent academic records in applying for a wide range of prestigious, nationally competitive fellowships, scholarships, and awards. If you want to pursue one of the many merit-based awards for undergraduate or graduate study, here in the U.S. or abroad, the Fellowships Office is here to help you. Some programs include a service and/or leadership focus in addition to the academic criteria.
Recent college graduates and graduate students may also compete for selected awards.
The University of Rochester has recently been designated as one of the Top Producers of U.S. Fulbright Student Scholars, 2013-14 (Please also see the article, "Fulbright Starts Efforts to Help Alumni Keep Global Ties," in the Chronicle of Higher Education).
---
Spotlight on…
Summer Institute applications are now open for 2014.  
The US-UK Fulbright Commission offers special Summer Institutes for US citizens to
 come to the UK.  These summer programs provide the opportunity for US undergraduates (aged over 18), with at least two years of undergraduate study left to complete, to come to the UK on a three, four, five or six week academic and cultural summer program.
Participants in these programs will get the opportunity to experience an exciting academic program at a highly regarded UK University, explore the culture, heritage and history of the UK and develop their academic ability by improving presentation, research and communication skills.
"This was one of the most incredible experiences of my life.  The people, lessons, and memories of this experience will affect me the rest of my life."- 2013 Participant
There are nine Summer programs available for US students in 2014:
The Summer Institutes will cover the majority of participant costs.  This includes round-trip airfare from the US to the UK, tuition and fees at the host university/institution, accommodation and meals and in some cases a small daily allowance. Please read the Terms and Conditions for this award before making an application.
Getting Started on Your Fellowships Quest
Step 1
Step 2
After attending a fellowships information session and/or reviewing award program websites, send an up-to-date résumé to the Fellowships Office and plan to come meet with Director of Fellowships, Belinda Redden, to discuss your profile and opportunities for which you might be a good match.
If you do not have a résumé, please complete the Prospective Fellowships Applicant Form and send by e-mail to the Fellowships Office at fellowships@rochester.edu. See contact information for walk-in hours and appointment details. We look forward to hearing from you!
NB: It is not necessary to complete the Fellowships Preliminary Questionnaire (FPQ) until you are fairly certain you want to pursue specific competitive opportunities that require formal UR endorsement or want to work intensively with the Director of Fellowships on other highly selective open-competition awards.

Check our lists of Winners & Finalists; you may already know someone who can tell you all about applying for a fellowship!