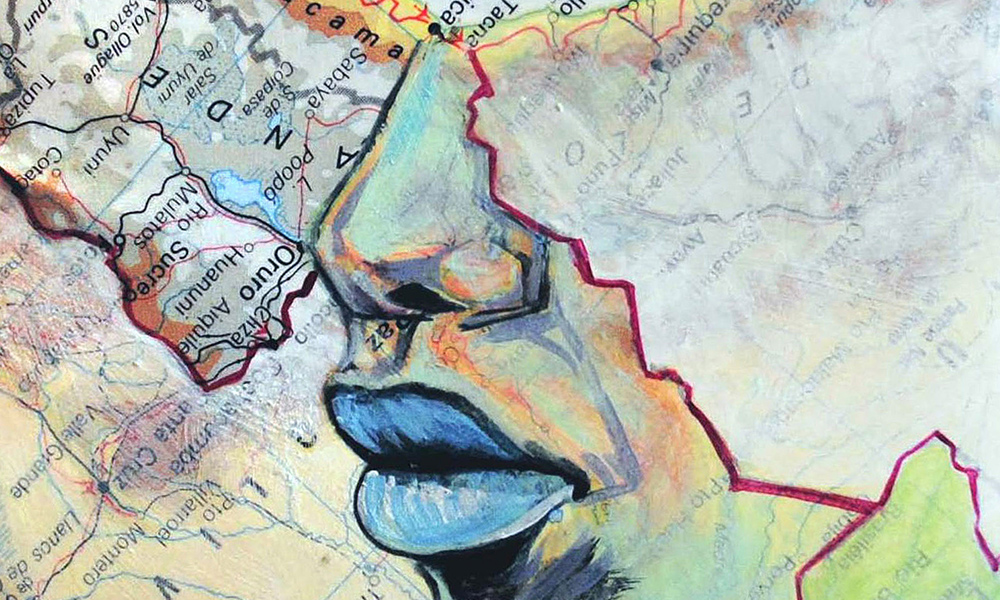 The University hosts a conference for artists and educators to reimagine the arts.
How are artists reimagining the world? What role do the arts have in promoting justice, equity, and citizenship? These are just a few of the questions that artists worldwide of all disciplines will consider as they gather for the virtual "ARTs + Change Conference – Activate, Reimagine, Transform," hosted by the University of Rochester's Institute for the Performing Arts, June 3 through June 6.
The mission of the Institute for the Performing Arts, which was formed in 2015, is to bring together the disciplines of music, theater, and dance. The institute works to increase collaborations in the Rochester community and strengthen the relationships among the College, the Eastman School of Music, and the Memorial Art Gallery. "We will learn from one another," says institute director Missy Pfohl Smith, who sees the conference as a way to connect artists and educators to inspire opportunities and collaborations. "Through performance, pedagogical considerations, and the coming together of creative minds, we seek to build and become a partner in a wider community advocating for equity, inclusion, diversity, and positive change."
The conference is in partnership with Office of Equity and Inclusion and the Paul J. Burgett Intercultural Center at the University; 540WMain Inc., a Rochester-based nonprofit creating change through community-based connection and antiracism education; Create A Space Now, a multimedia and performing arts platform to further discussion around race relations in America; and the Rochester Fringe Festival.
Over the course of the four-day event, sessions will include participatory workshops, panel discussions, research presentations, and guided discussions. The keynote speaker is Tamar Greene '12E (MM), who is currently portraying George Washington in the Broadway company of Hamilton. An actor as well as a teacher of piano and voice, Greene will talk about his life, career, and the issues surrounding opportunities for people of color in the performing arts.
Here's a sample of the presenters:
---
Read more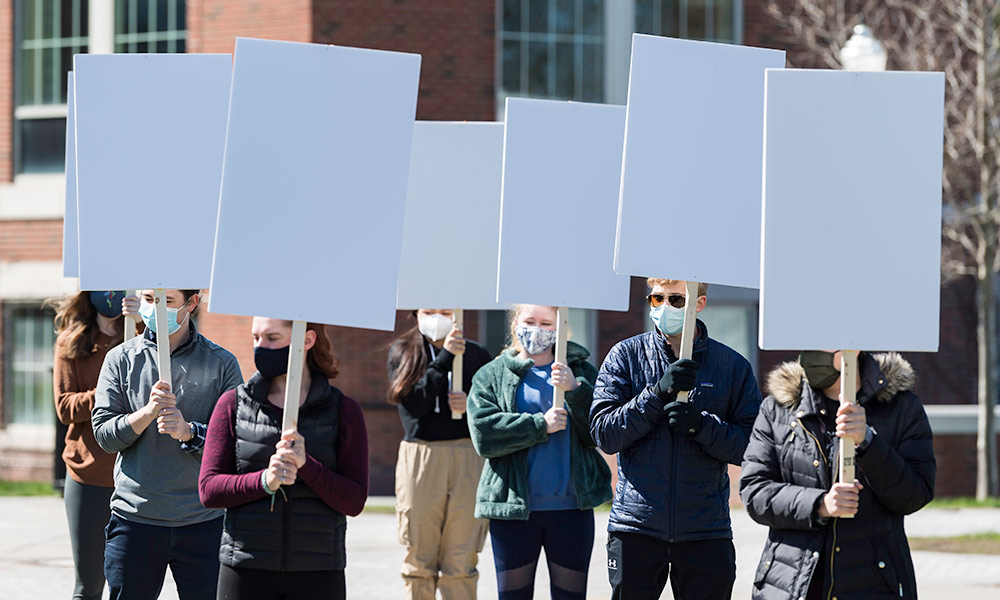 Restaging of the 'Blank Placard Dance' at Rochester
Students from the Program of Movement and Dance present a recreation of the iconic 1960s work in the city of Rochester to inspire thought about the pandemic and the power of protest.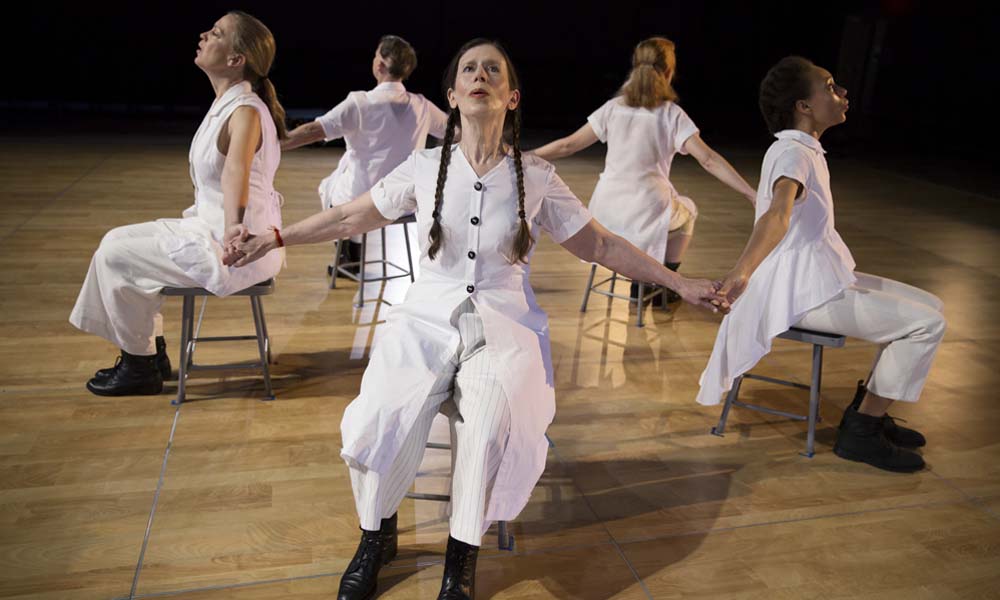 Spotlight on the performing arts: Meredith Monk — visiting resident artist
Meredith Monk, the unique and influential American artist, hosted a multi-day artist residency titled "Dancing Voice/Singing Body" at the University of Rochester.
Category: The Arts