Aryeh Cohen-Wade
Aryeh Cohen-Wade's Latest Posts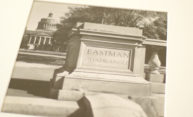 As the National Park Service turns 100, many remember photographer Ansel Adams for his iconic images of the American West and Yosemite. But when Adams was hired to photograph the University campus in 1952, he was not yet America's most well-known photographer.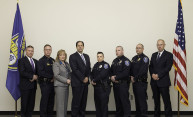 The Meliora Award recognizes staff members whose work performance and dedication during the preceding year exemplify the University's motto, Meliora ("Ever Better"). President and CEO Joel Seligman and Robert Witmer Jr., chairman emeritus of the Board of Trustees, will present the Meliora Awards—as well the Witmer Award for Distinguished Service and Staff Community Service Award—at […]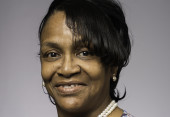 Precious Bedell is devoted to improving the lives of people affected by incarceration. Bedell, who works as a human subjects research coordinator in the Department of Psychiatry, founded and directs the Turning Points Resource Center, a nonprofit that supports the families of those incarcerated. The organization, which is based out of St. Stephen's Episcopal Church, […]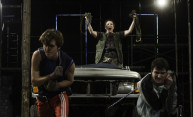 Bertolt Brecht's antiwar drama Mother Courage and Her Children begins its run on Thursday, April 7, featuring the International Theatre Program's first ever commissioned score.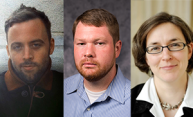 Susan Uselmann and Thomas Devaney were awarded "Enduring Questions" grants, which aim to help in "the development of a new course that demonstrates the enduring value of the Humanities by extending beyond traditional disciplinary boundaries." Peter Christensen has received a Summer Stipend.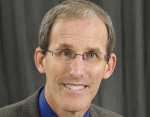 Stephen Hammes, chief of the division of endocrinology, professor of medicine, and adjunct professor of pharmacology and physiology, has been reappointed the Louis S. Wolk Distinguished Professor in Medicine at the School of Medicine and Dentistry. The Board of Trustees approved the reappointment in January. The Hammes laboratory uses frog, mouse, and human models to study physiologic […]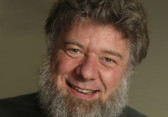 Hartmut (Hucky) Land has been jointly reappointed as both the Robert and Dorothy Markin Professor and chair of the Department of Biomedical Genetics at the School of Medicine and Dentistry. The Board of Trustees approved the reappointments in January. Land also serves as the Director of Research and codirector of the Wilmot Cancer Institute. Land […]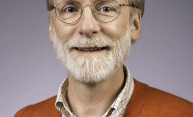 Michael Scott, professor of computer science, has been appointed the Arthur Gould Yates Professor of Engineering. The Board of Trustees approved the appointment in January. The author of the best-selling textbook Programming Language Pragmatics, Scott has received the Goergen Award for Distinguished Achievement and Artistry in Undergraduate Teaching and the Edsger W. Dijkstra Prize in […]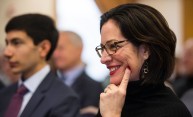 Joan Saab, who studies American art history and visual culture, has been appointed as the Susan B. Anthony Professor. The Board of Trustees approved the appointment in January. Saab teaches courses on American art and architecture, material culture, urban studies, and digital media studies, including Cultural History of American Architecture, the Politics of Space, and […]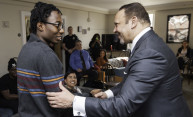 Before delivering the University's annual Martin Luther King Jr. Commemorative Address, Marc Morial took some time to speak with students at the Douglass Leadership House about activism, race, and the keys to leading a successful life.