Caitlin Davie
Caitlin Davie's Latest Posts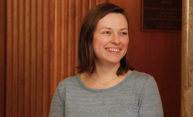 Kaija Straumanis '12 (MA) has received the Lillian Fairchild Award—which recognizes artists for their commitment to the Rochester community—for her work bringing world literature to new audiences.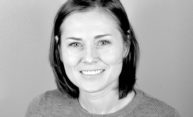 Marian Crotty is the 2019 recipient of the honor from the University's Susan B. Anthony Institute for Gender, Sexuality, and Women's Studies for her first book of short stories, What Counts as Love.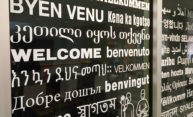 Students and tutors from the University of Rochester's Language Center were on local radio this week to mark World Poetry Day with a celebration of poems in Arabic, Korean, Portuguese, and American Sign Language.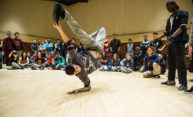 The ninth annual inspireDance Festival features more than 30 events, performances, and master classes covering many dance styles, for newcomers and experienced dancers alike.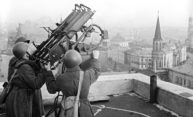 Marking the December anniversary of the 1941 Soviet offensive at the Battle of Moscow, associate professor of history Matthew Lenoe writes in the Washington Post about Russian sacrifice and loss during World War II.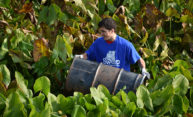 The Inter-Class Living Community, a special interest housing group that promotes community engagement, turned their sights to the Genesee River this fall, removing more than 300 pounds of waste from the shore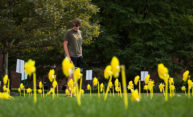 One-third of college students have seriously considered suicide. The University offers support for students or friends of students facing depression or suicidal thoughts.
BACK TO SCHOOL STUDENTS QUADCAST [Theme music] You are now listening to the QuadCast, the University of Rochester's official podcast. [Theme music continues] You've packed and planned, picked your courses, and said your goodbyes. Now it's time to start college. You're full of questions, but try to relax. You're not alone. Katie Emmons: I would […]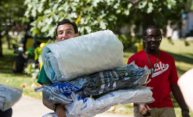 First-year students have plenty of questions about college life. In this episode of the Quadcast, host Caitlin Davie '19 asks University staff, recent graduates, and current students for their tips on making a smooth and successful transition to college life.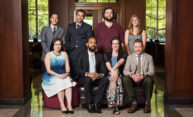 Award recipients are invited to Rochester to be recognized at the University's Commencement ceremony, and receive cash prizes for themselves and their schools.