Kathleen McGarvey
Kathleen McGarvey's Latest Posts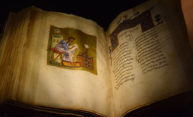 Trained as a scholar of medieval literature, Gregory Heyworth has become a "textual scientist." He recovers the words and images of cultural heritage objects that have been lost, through damage and erasure, to time. To rescue them, he and collaborators on the aptly named Lazarus Project use a transportable multispectral imaging lab—the only one in the world—to make the undecipherable, and even the invisible, legible again.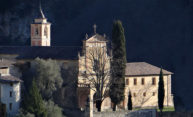 Poet Jennifer Grotz, just named a 2017 Guggenheim Fellow for poetry, reflects on place, inspiration, and the 'vocabulary' she found in a baroque French monastery.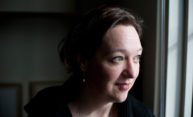 The author of four volumes of poetry, Grotz joins 20 other current Rochester faculty who have received Guggenheim Fellowships, which are among the most coveted academic awards.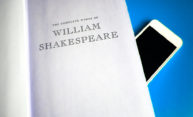 Can poetry thrive in an age of instant communication? As April's National Poetry Month begins, University's poetry faculty and students have found that the answer is an emphatic "yes." The pace of digital life has only quickened over the last ten years since Twitter was founded, but the slower process of reading and crafting poetry continues, robustly, at Rochester.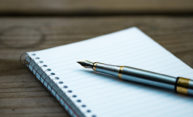 Aaron Banks '18 and Julianne McAdams '17 have won scholarships to the highly competitive program of workshops in poetry, fiction, and creative nonfiction.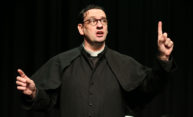 Rochester will host the U.S. premiere of God Has No Country, a one-man play written and performed by Donal Courtney. The drama tells the story of Monsignor Hugh O'Flaherty, who used his Vatican connections to harbor Jews, ultimately saving more than 6,500 lives.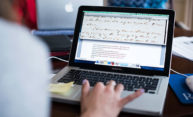 The University of Rochester has received a $1 million grant from the Andrew W. Mellon Foundation to increase undergraduates' engagement with the humanities. Titled "Humanities for Life," the five-year initiative is designed to engage students early in their academic careers.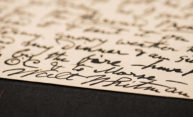 On the 125th anniversary of the poet's death, Ed Folsom '76 (PhD) looks back on the legacy of Whitman's work, many examples of which have a home in the Rochester's Rare Books and Special Collections.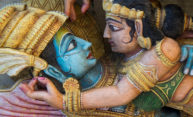 The University of Chicago professor will be in residence from March 22 to 24. A scholar of Hinduism and mythology, her work highlights the "often messy collision of religion, science, and politics."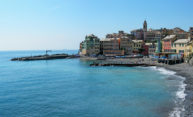 Poet James Longenbach and novelist Joanna Scott, both members of the English department, have received fellowships from the Bogliasco Foundation this spring, for notable achievement in the arts and humanities.