Lindsey Valich
Lindsey Valich's Latest Posts
A computer model to help clinicians predict Parkinson's disease progression has landed two Rochester undergraduates and their faculty mentor a top honor from the Michael J. Fox Foundation.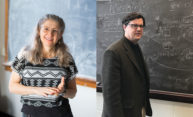 Alice Quillen and Andrew Jordan have been awarded prestigious Simons Foundation Faculty Fellowships to pursue their research in theoretical physics. "This is a great time to drop everything and go work on the galaxy!" says Quillen.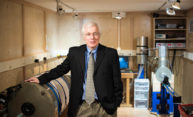 The European Geosciences Union awarded its 2017 Petrus Peregrinus Medal to John Tarduno, a professor of geophysics, in recognition of his research on the evolution of the early Earth's magnetic field.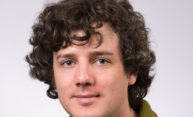 Steven Piantadosi, an assistant professor of brain and cognitive sciences, was recognized as one of this year's outstanding psychological scientists in the early stages of their post-PhD research career.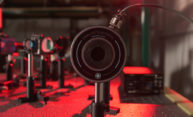 Chunlei Guo and his team have used lasers to make materials extremely water repellent. Now the researchers can visualize, for the first time, the complete evolution of micro- and nanoscale structural formation on the material's surface.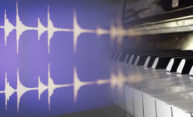 Researchers at the University are at the cutting edge of the intersection of data science and music: developing databases to study music history, and creating algorithms to automatically identify a genre or singer.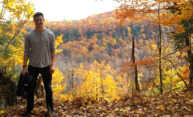 One of the first Rochester students to graduate with a BA in data science, Ulrik Soderstrom '16, '17 (MS) is combining his love of math and computers with a passion for environmental sustainability and renewables.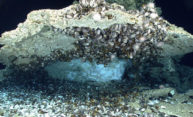 A recent interpretive review of scientific literature performed by researchers at the U.S. Geological Survey and here at Rochester pays particular attention to gas hydrates beneath the Arctic Ocean.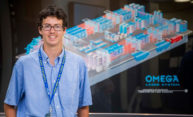 Two local teens have earned recognition in the prestigious Regeneron Science Talent Search (formerly the Intel Science Talent Search) for research projects they carried out last summer at the University's Laboratory for Laser Energetics.