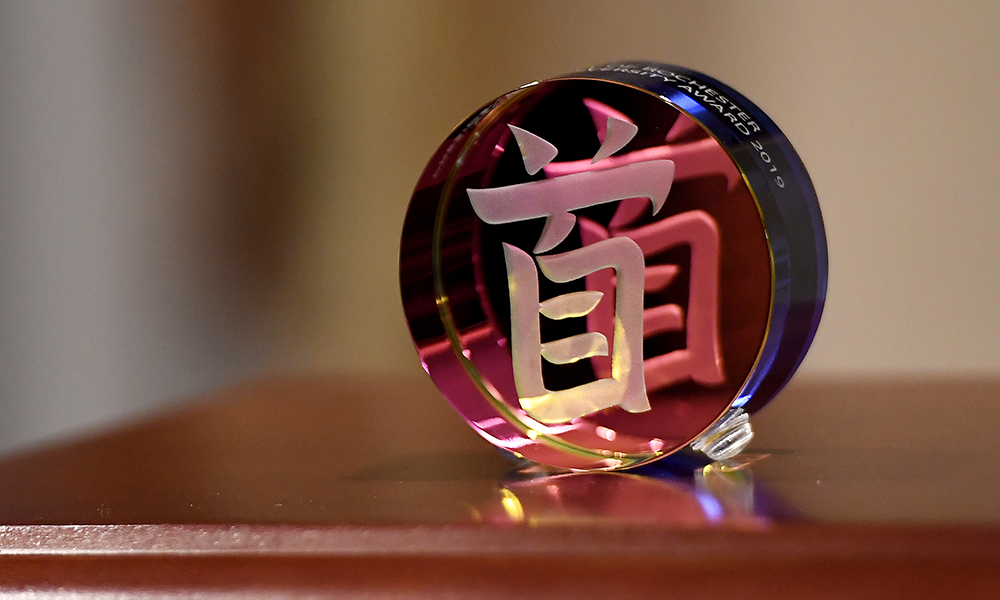 Myra Henry, the senior director of administrative services, and the Commission on Women and Gender Equity in Academia have been chosen as recipients of the 2018 Presidential Diversity Awards.
This year's recipients were selected from among eight nominees who were recommended by their colleagues. Each award includes a $2,500 prize. Individual award recipients receive half and designate half to support the budget of a program or department of the winner's choice; team award winners designate the entire $2,500 prize to the program or department of the team's choice.
Former President Joel Seligman established the awards in 2009 to recognize faculty, staff, students, units, departments, or teams that "demonstrate a commitment to diversity and inclusion through recruitment and retention efforts, teaching, research, multicultural programming, cultural competency, community outreach activities, or other initiatives."
Myra Henry
As a participant in multiple committees, including the presidential commission on race and diversity and the University's vision and values subcommittee, Henry is a driving force for diversity, equity, and inclusion. Within the River Campus Libraries, she created and led the diversity and inclusion committee, and sponsored the Career Exploration in Librarianship and Mentoring for historically underrepresented groups. Henry is currently working toward a doctorate in executive leadership at St. John Fisher College.
Commission on Women and Gender Equity in Academia
The Commission on Women and Gender Equity in Academia (CWGEA) is made up of volunteers including students, faculty, and trainees, who have demonstrated a sustained commitment to the values of diversity and inclusion. Throughout the 2017–18 academic year, CWGEA evaluated campus policies and procedures and, using a combination of scientific literature review and community input, released their preliminary report with recommendations in May 2018. CWGEA continues to research, listen, and advocate for diversity and inclusion throughout the University community.
Other nominees for the 2018 award included Chunkit Fung, an associate professor of medicine; the Department of Anesthesiology and Perioperative Medicine; the Mt. Hope Family Center Diversity Committee; Precious Bedell, a research coordinator in the Department of Psychiatry; Susan Uselmann, director of the Eastman Writing Center and an assistant professor of English for academic purposes; and Yvette Conyers, an assistant professor of clinical nursing and assistant program director of undergraduate programs at the School of Nursing.
Category: University News