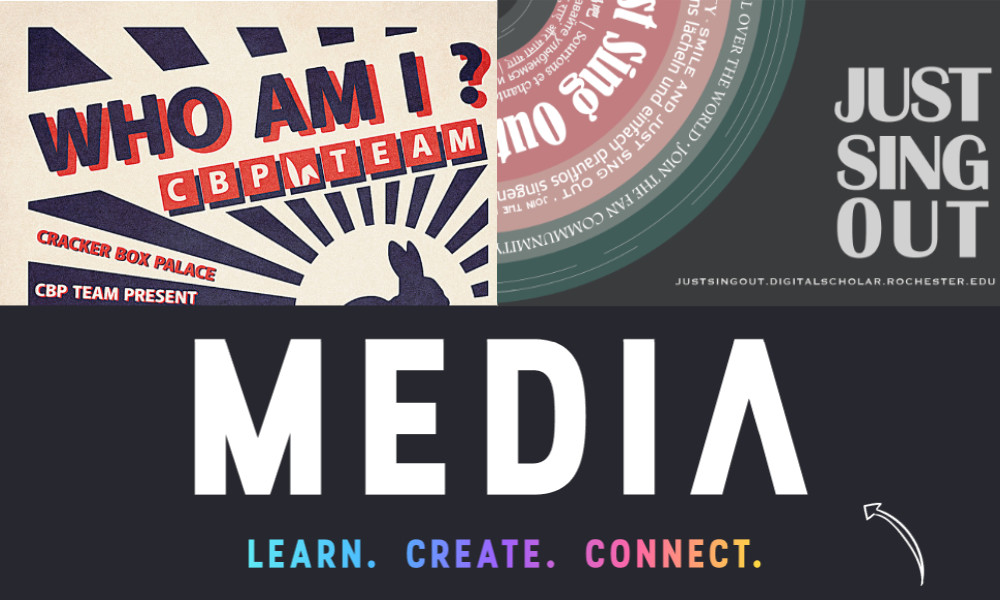 Rochester students showcase how digital media can help address real-world problems.
Each year, seniors majoring in digital media studies at the University of Rochester spend their final semester working in teams to complete capstone projects. The projects demonstrate their newly aquired knowledge of media history, theory, design, and technology in a digital media project that addresses real-world problems or needs.
The pandemic posed an additional hurdle this year, requiring students to find new ways to engage and work with each other virtually, and in some cases, to collaborate across time zones.
"Organizing six people in different locations has been a challenge for us," says Sofia Hennessey, part of a team that created a digital destination for students looking for basic technical instruction.
"Our students' ability to continue to create meaningful work while coping with a global pandemic and amid our country's reckoning with racism speaks to their sense of community," says Stephanie Ashenfelder, interim director of the Undergraduate Program in Digital Media Studies.
And they are a successful group. "These graduates already have big plans, and many are headed to graduate school in diverse programs all over the world, including Amsterdam, Southern California, and New York City," she adds.
The projects are wide ranging, as a sampling of this year's capstones shows.
---
Sharing the digital toolbox
Project title: MEDIA
Team members: Alex Chase, Jennifer Ngene, Dominique Dorvil, Kun Fang, Sofia Hennessey, Henry Vargas
The capstone was born out of the group's shared experience—a sense that they could benefit from more technical instruction that was not necessarily included as part of the major. Their project supplements the digital media studies major with new opportunities in technical instruction and offers a setting that allows student creatives to work on their portfolios in preparation for entering the job market.
Visit the MEDIA project website, where team members share their process and what they learned along the way, from ideation to iteration to launch.
---
Helping a nonprofit on its digital brand
Project title: Cracker Box Palace
Team members: Fiona Chen, Carolina Lion He, Harry Ma, Yujie Zhous
The team worked with an existing community partner, Cracker Box Palace, a farm and animal rescue organization in Alton, New York. The nonprofit had a list of items they wanted the students to tackle, from building an app to creating a new website.
"Their problem was that they had a lot of problems," says Carolina Lion He '21. "It's a challenging kind of prompt. It's very open-ended but very scoped and perfectly made for a digital media capstone."
The team worked with the nonprofit's board, learning about the group's need to build a brand identity, through regular online communications.
Check out the Cracker Box Palace project site, where the team members share how they approached this open-ended project and to see the package of identity-building assets they created.
---
Helping others sing out loud—in an unfamiliar language
Project title: Just Sing Out
Team members: Juliet Ding, Jingxuan Fang, Noah Honickman, Lingling Li, Keyuan Qin
"Language barriers have become the largest impediment for people to sing a foreign language song," the team notes on its project site. But that impediment shouldn't prevent friends from sharing an interest in or appreciation of such songs.
The team offers a platform for anyone who loves a song in an unfamiliar language and really wants to sing it out. The platform, currently focusing on East Asian pop songs, provides phonetic versions of the lyrics. The team members built and constructed a website with front-end and back-end applications, in addition to producing an animated promotional video for the site.
The project "encourages people to not only get their transliteration lyrics but to upload their lyrics, so there is an exchange between a fan and the fan group," says Lingling Li.
---
Read more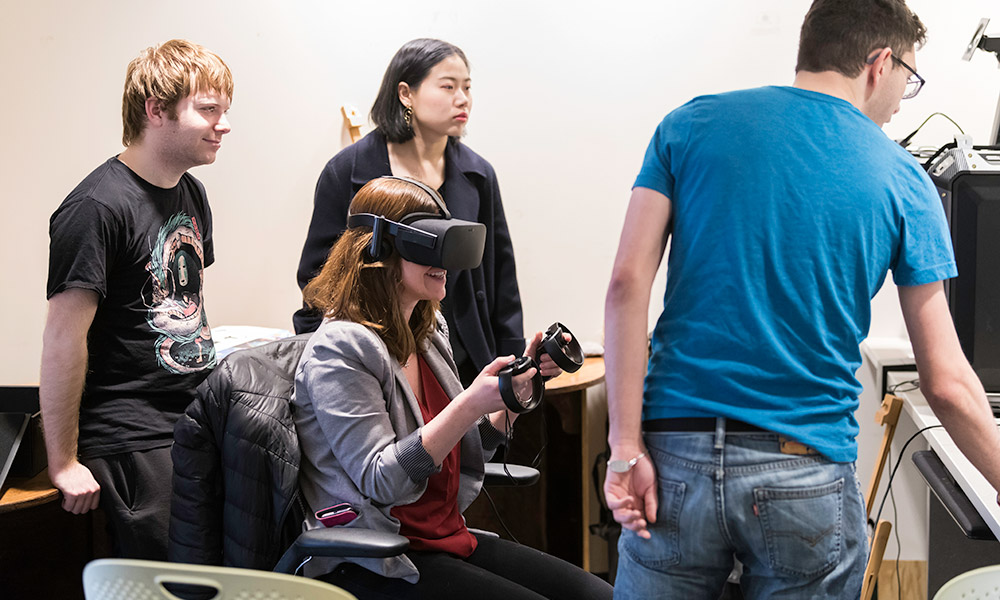 Senior capstone projects merge technology and humanities through digital media
From virtual reality projects that foster empathy to a video game that supports English language learners, five teams of digital media students tackle real-world problems.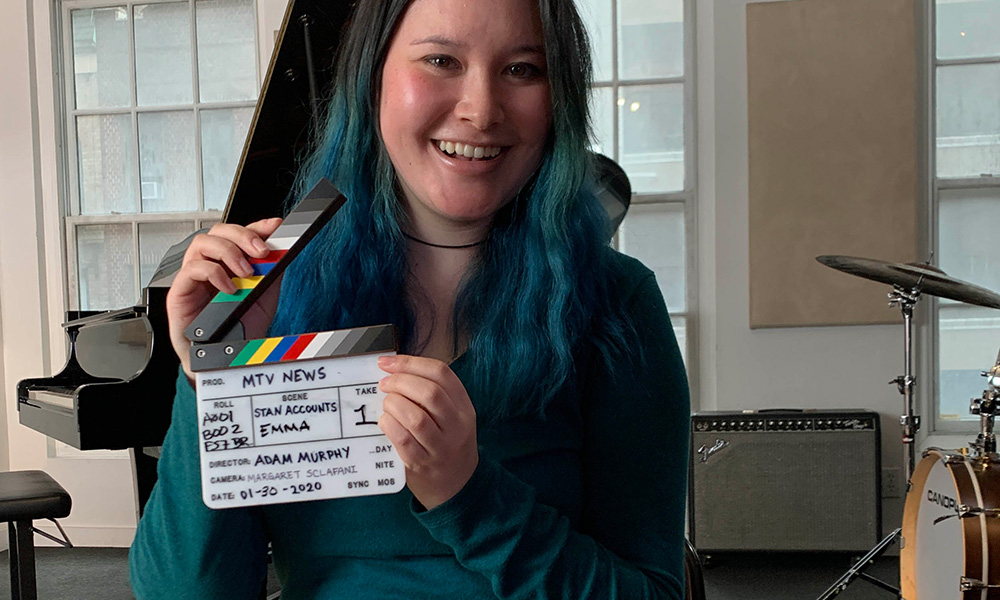 Capturing an audience with K-pop and classical music
Classically trained Rochester graduate Emma Chang '20 has become a YouTube sensation by sharing her musical expertise and interest with fans of the worldwide pop music genre.
Category: Campus Life