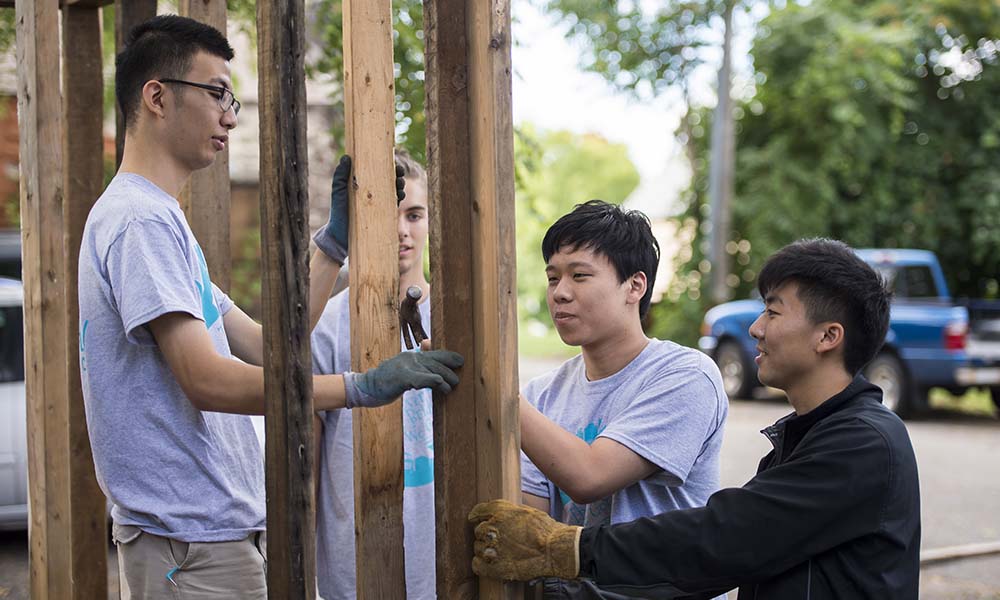 The University affiliate offers programs, workshops, and outreach to teach de-escalation practices.
As the M.K. Gandhi Institute for Nonviolence enters its fourth decade, its leaders continue looking to the future to ease the pains of the past and present.
"Part of our mission is to prioritize programming for youth between the ages of 12 and 24," says Gwen Olton '04, the institute's interim executive director. "Teaching them how to grow vegetables in our garden, how to cook and sew, and how to repurpose clothes and upcycle."
And teaching them to build a world in which nonviolence is the norm—no easy task in a city besieged by violence. The institute, which is affiliated with the University of Rochester, hosts programs for Rochester City School District students focused on transforming conflict along with workshops that emphasize de-escalation practices.
"Young people are often less set in their ways around conflict than grownups," Olton explains. "They're more open and receptive to nonviolence, and more flexible in practicing new skills. We do this to honor the future of our city community and create a world that will work for everyone."
"
Nonviolence is not just stopping and objecting to what we don't like, but actively building the future that we want."
—Gwen Olton '04, interim director of the Gandhi Institute
Kit Miller was executive director from 2009 to 2021 and now serves as director emeritus. She's proud that the institute provides "a space of beauty, learning, and safety, visited by thousands of people since 2012." And she says focusing on youth has been part of the institute's mission since she began working there.
"People in this age group are making decisions that affect the trajectory of their entire lives," Miller says. "They're also heavily impacted by negative cultural influences. We want to inspire youth to be their best selves."
Rochester alumna at the helm
The institute was founded in Memphis, Tennessee, in 1991 before moving to the River Campus when it became a University affiliate in 2007. But its home for the past 10 years has been a 19th-century colonial building in the Plymouth-Exchange Neighborhood, across the Genesee River from the River Campus.
"The institute has close ties with the University while remaining its own organization," Olton says. "The University has continued to provide some financial support for our operation, and we've remained a resource for the University for workshopping, conflict support, restorative practices and dialogues, and other requests."
The nonprofit's mission is to equip people to use nonviolence to create a sustainable and just world for all in collaboration with local organizations, academic institutions, students, and committed peacemakers.
Olton says Rochester undergraduates have been "a phenomenal source of support" through volunteer work in its nearly one-acre garden, which includes everything from potatoes and tomatoes to cucumbers and wildflowers. There are also numerous apple and pear trees on the land. This year, the institute began a community garden model where neighbors and community members can adopt a bed and take food from the garden.
Olton grew up in Palmyra, New York, outside of Rochester, and graduated from the University with a degree in philosophy and earth and environmental sciences. She worked two years as nursing coordinator and one year as a complex care manager for the office of mental health at the Hillside Children's Center before spending five years as a consultant and director of training and practice transformation at Coordinated Care Services. She joined the institute in 2020 as director of training and education. Olton says it was a "no brainer" to take on the one-year role of interim executive director last July.
"The opportunity to do this kind of work all the time—and do it with others who are as committed to nonviolence as I am—made for an easy decision," she says. "As someone who grew up with a lot of conflict in my family, I found myself negotiating with different folks early on. I had an interest in conflict and nonviolence, and one of the reasons I chose to attend Rochester was because it offered an option to take a nonviolence course as a first-year student."
'I don't think any single organization has the solution'
Olton says racially charged incidents across the country, and continued violence in the city of Rochester, make for challenging times for an organization dedicated to nonviolence. "I don't think any single organization has the solution," she says. "We have a diversity of ideas and strategies we think will help, and we're seeing more collaboration among those of us who are really committed to building a beloved community."
A podcast project is in the works to share narratives from community members who have been successful in de-escalation and nonviolent work. "We get so used to hearing what's not working," Olton says. "We want to flip the script. There are a lot of tools out there. It takes imagination and vision. Nonviolence is not just stopping and objecting to what we don't like, but actively building the future that we want."
That future includes expanding current programs and building relationships with the formerly incarcerated. Staff members work with prisoners at Attica and Groveland, offering tips on practicing nonviolence in turbulent situations, and Olton would like to extend such efforts to other prisons and increase de-escalation work and support.
She also wants to continue offering youth programs "in new and inventive ways." Last summer, high school students from the Rochester City School District and Monroe County were hired to make TikTok videos for the institute's channel, @thegandhiinstitute, on the video-sharing app. The videos focus on content related to the institute's four pillars—nonviolence education, racial justice and antiracism, restorative practices, and sustainability.
"I'm hoping the videos reach the young audience and help us further our mission: helping individuals and communities develop the inner resources and practical skills needed to achieve a nonviolent, sustainable, and just world," Olton says.
---
Read more
New director of the Susan B. Anthony Institute reflects on her background and plans
June Hwang brings her whole self—a Korean American woman, a Northern Californian, and a scholar of German and Jewish studies with a specialty in film—to the role.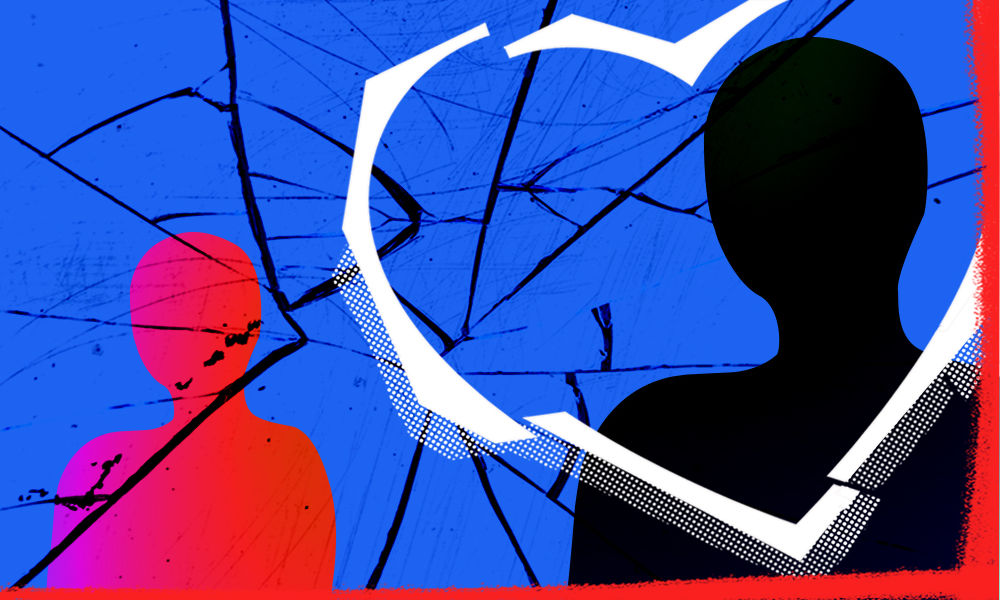 What is intimate partner violence? It's not just physical abuse
Victims' advocate Catherine Cerulli on how to spot an unhealthy relationship before domestic violence starts.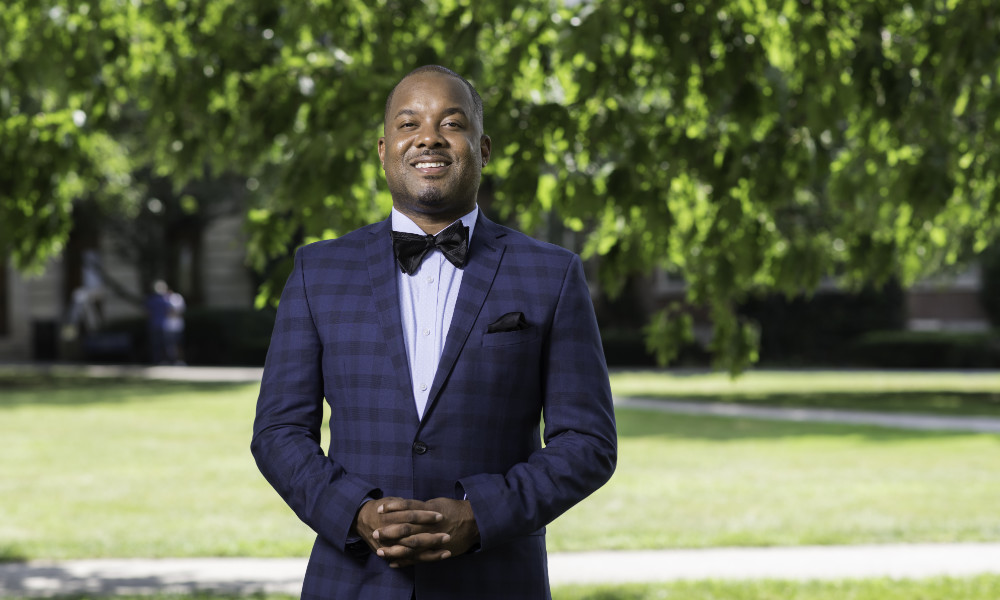 Jeffrey McCune Jr. returns to Rochester to lead Frederick Douglass Institute
The accomplished scholar discusses the importance of Black studies as well as his plans to expand the scope of the institute.
Category: Society & Culture