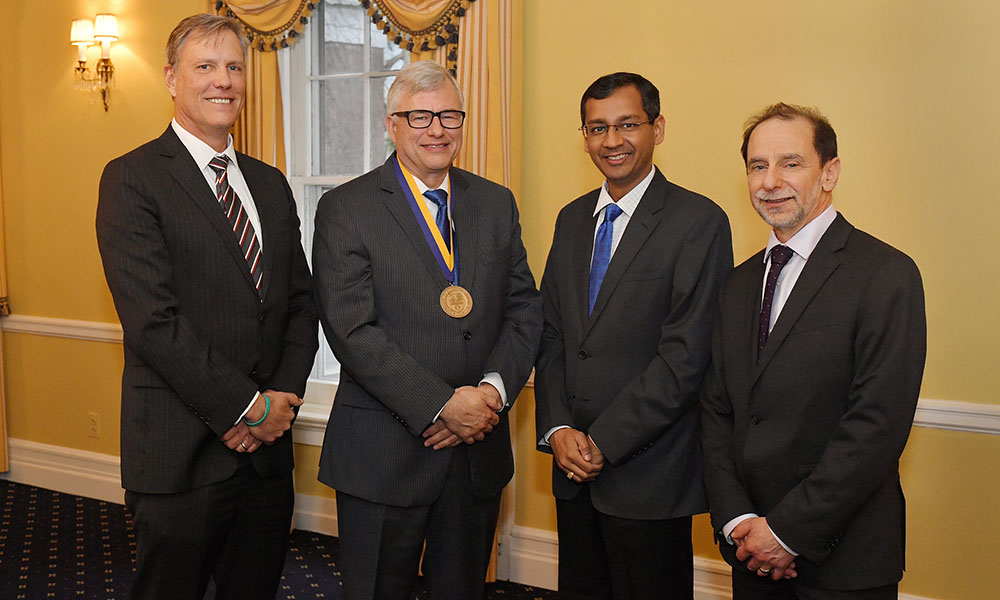 Gregory Bauer, a clinical professor of finance, was appointed as the Rajesh Wadhawan Professor effective April 1, 2018. Bauer is the associate dean of Simon Business School's full-time MBA and MS programs.
His research has contributed to important public policy debates concerning topics such as the likelihood of house price corrections; the interaction of monetary and financial stability policies; and, the limitations imposed by international financial market integration on the ability of small, open economies to conduct independent conventional and non-conventional monetary policies. He has published scholarly articles in the Journal of Financial Economics, the Review of Economic Studies, the Journal of Econometrics, among other publications.
Bauer received his doctorate from the Wharton School of Business at the University of Pennsylvania. He holds the Chartered Financial Analyst (CFA) designation. Prior to rejoining the Simon School in a full-time capacity in 2017, Bauer was the senior research director in the financial markets department of the Bank of Canada.
Category: University News