Rochester undergraduates join talents to create an online version of iconic campus spaces.
An idea came to Sean Lee '21 during spring break: Since the Covid-19 pandemic has forced University of Rochester students into a virtual world of remote learning, why not create a virtual replica of Rush Rhees Library?
Coronavirus update
The University's website is a way to find guidance and critical information during a rapidly changing situation.
COVID-19 symptoms or exposure?
Find out what to do if you or a close contact have symptoms or think you may have been exposed.
He turned to Minecraft—a video game that uses 3-D cubes to build virtual structures and mechanisms—and found a team of like-minded students who are combining their talents to create online versions of some of the University's iconic spaces.
"I enjoy Minecraft a lot, and with social distancing comes some rather crazy and creative ideas," says Lee, a cell and developmental biology major from Ilsan, South Korea.
Because of CDC travel restrictions affecting South Korea, Lee is living and studying in a residence hall on the River Campus. From there, he has posted his Minecraft models to a Facebook group.
In addition to hundreds of likes and messages of support and congratulations, he gained a few teammates. Lee discovered through Facebook that three classmates were working on similar Minecraft projects: Serena Flint '21, '22 (T5), a physics and astronomy major from Barker, New York; Alexander Pavlicin '21, an engineering science major from Woodbury, Minnesota; and Kyhl Weber '21, a physics major from Merion Station, Pennsylvania.
The four, who like all undergraduates at Rochester are finishing the semester by taking their classes remotely, have joined forces (virtually, of course) with the goal of bringing the River Campus to those near and far—Minecraft style.
Flint started her independent project "as a coping mechanism to the chaos during spring break." First up: Crosby and Burton residence halls on the Wilson Quadrangle. "Since I've lived in that area every year, I'm very familiar with the layout, and the floor plans are available online," she says. "It makes the construction much easier."
After seeing that other Rochester students were engaged in similar projects, her goals expanded. "I realized that I could be part of something much larger, and that's exactly what we've been brought together to achieve," says Flint, who will continue working on expanding the Wilson Quad.
Weber was studying abroad at the University of York in the UK but was recalled as Covid-19 travel restrictions went into effect. Pavlicin contacted Weber about helping to build a Minecraft version of the Eastman Quadrangle—the site where the now-canceled spring commencement ceremony for students in the College would have taken place.
"While our original goal was simply to build a familiar space—Rush Rhees Library and the Eastman Quad—for the community to enjoy, we quickly realized other students were also using Minecraft to express their emotions about the loss of a physical semester and the commencement," Pavlicin says. "We decided to merge ideas and Minecraft worlds and hold a variety of 'virtual commencement' events to honor the senior class and the incredible resilience of the entire student body during this tough time."
Pavlicin and Weber created a website VirtualUR.com to update the community on the project. Pavlicin oversees the site and is helping to plan the virtual commencement events. Weber's "job" is to finish building the outside shell of Morey, Lattimore, Dewey and Bausch & Lomb halls and add vegetation to the quad.
"I suggested we use the measurement tools in Google Earth to make it look realistic," Weber says. "But in some cases, we had to take liberties with building designs since Minecraft blocks are a cubic meter, and some details were too small to capture."
Melissa Mead, the John M. and Barbara Keil University archivist and Rochester Collections Librarian, provided the students with a set of blueprints for the library and has offered to archive the project once it's completed.
Lee says building the exterior of Rush Rhees Library took "about three days of continuous work—including breaks and sleep, of course." He's now engaged in creating the vast interior of the library while also managing social media updates of the group project.
The positive responses on Facebook have encouraged the quartet to continue building the campus so many miss—one cube at a time.
"In less than a week, our project has already received an outpouring of support from the University community," Pavlicin says. "Everything from architectural drawings to commencement seating charts and programming ideas. Students, alumni, faculty, and staff have rallied together to build community in ways we never thought possible."
Read more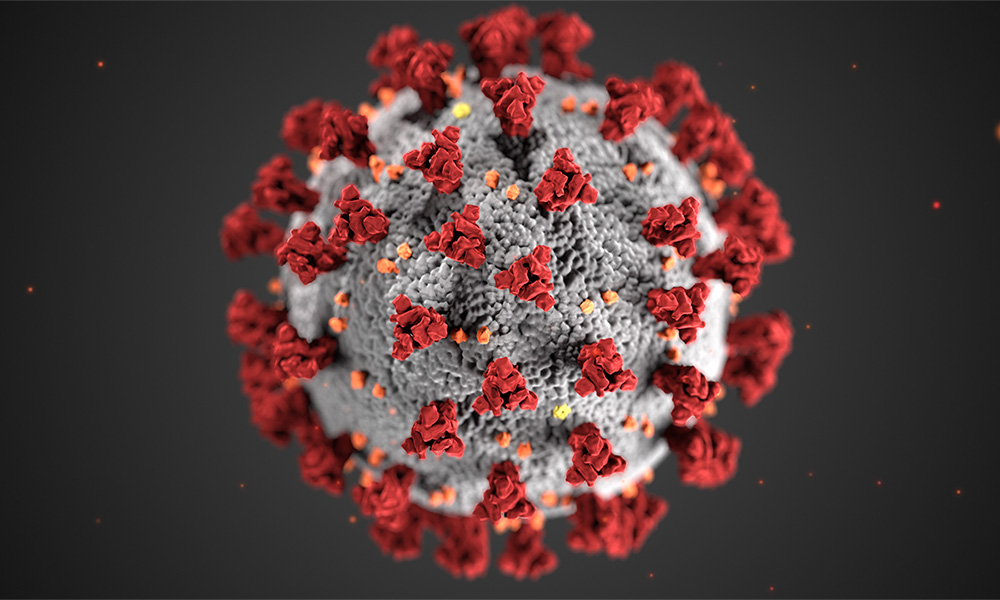 How do you slow a pandemic?
A University of Rochester health policy expert, physician, and historian, says implementing a modern understanding of epidemiology is key to dealing effectively with pandemics like coronavirus.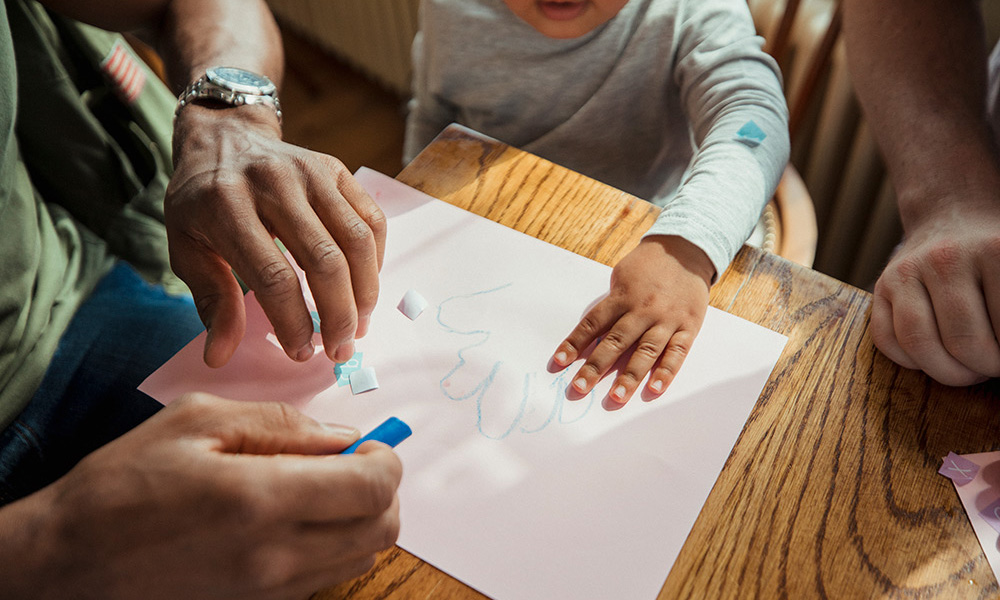 Tips for parents to support kids during coronavirus closings
A Rochester school counseling expert says that it's important to develop and maintain a culture of caring—not only at school, but also at home.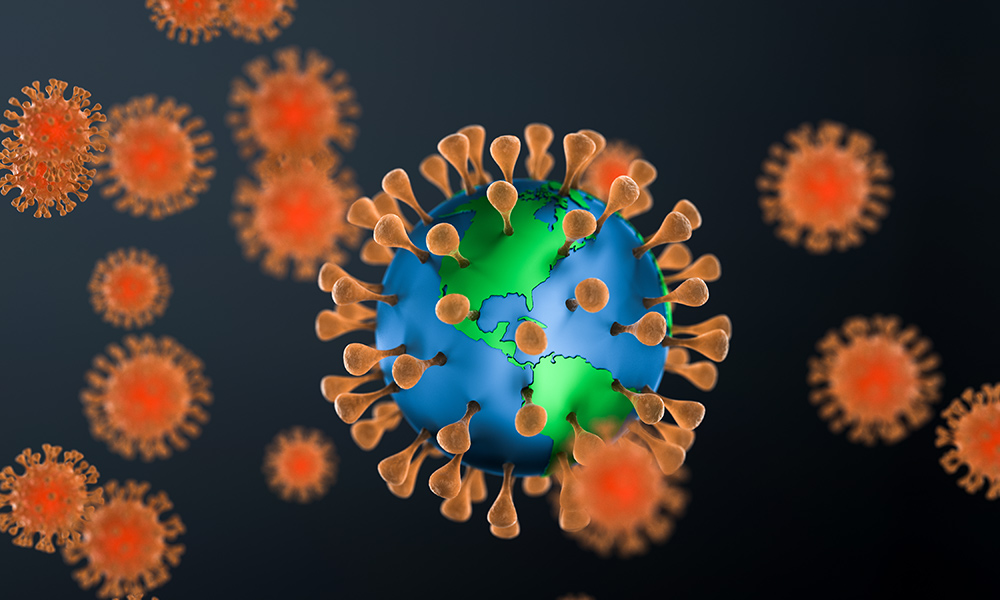 Eradicating smallpox: A Rochester-trained scientist led the way
How Donald (DA) Henderson '54M (MD) oversaw the World Health Organiation's global effort to eliminate a 4,000-year scourge.
Category: Campus Life