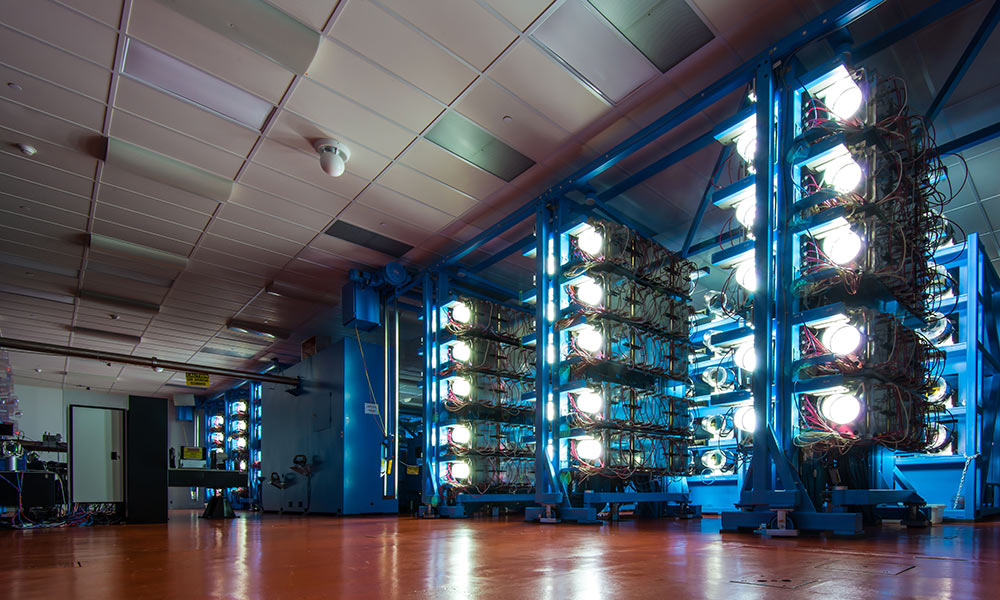 Two local teens have been named scholars in the prestigious Regeneron Science Talent Search (formerly the Intel Science Talent Search) for research projects they carried out last summer at the University of Rochester's Laboratory for Laser Energetics (LLE). Nikhil Bose of Pittsford Sutherland High School and Yujia Yang from Brighton High School are among the 300 scholars nationwide chosen from more than 1,800 students who entered the competition.
Bose and Yang will each be awarded $2,000 and their schools will receive $2,000 to support science, math, and engineering programs. Bose and Yang, who are now seniors, have a chance to be included among the 40 finalists chosen to attend the week-long, all-expenses paid Science Talent Institute in March in Washington, D.C., to compete for college scholarships with a top prize of $250,000. The finalists will be announced January 23.
During his time at the LLE, Bose developed a simulation model to explore a novel method for improving the performance of LLE's OMEGA EP laser. He showed that with the insertion of a frequency conversion crystal of a carefully chosen thickness, it might be possible to increase the current energy limit.
Yang carried out hydrodynamic simulations of a new fusion concept for the National Ignition Facility (NIF) known as "Revolver." The NIF is the world's largest laser and is located at the Lawrence Livermore National Laboratory (LLNL). LLE collaborates closely with LLNL on fusion research in which spherical capsules are imploded using high-power lasers. Yang improved on the uniformity of the best previous Revolver design.
LLE has as its primary mission the study of the conditions necessary to create and sustain fusion.  Involving young adults in state-of-the-art science, however, is another important goal of the lab. LLE started its summer high school program in 1989 and has had 364 participants to date.
"Our program provides a unique educational opportunity for talented high-school students. They're amazingly motivated, and it's exciting to see them recognized as among the best in the nation," says Stephen Craxton, LLE physicist and high school program director.
Students working at the laboratory have made up the large majority of Rochester-area Science Talent Search scholars honored during the past two decades. A total of 36 students from the LLE program have now become scholars.
Application materials for LLE's summer program are sent to area high schools and placed on the LLE website in early February, or can be obtained directly by calling Jean Steve at (585) 275-9517. For more information about the program itself, please contact Stephen Craxton at (585) 275-5467.
Category: Science & Technology