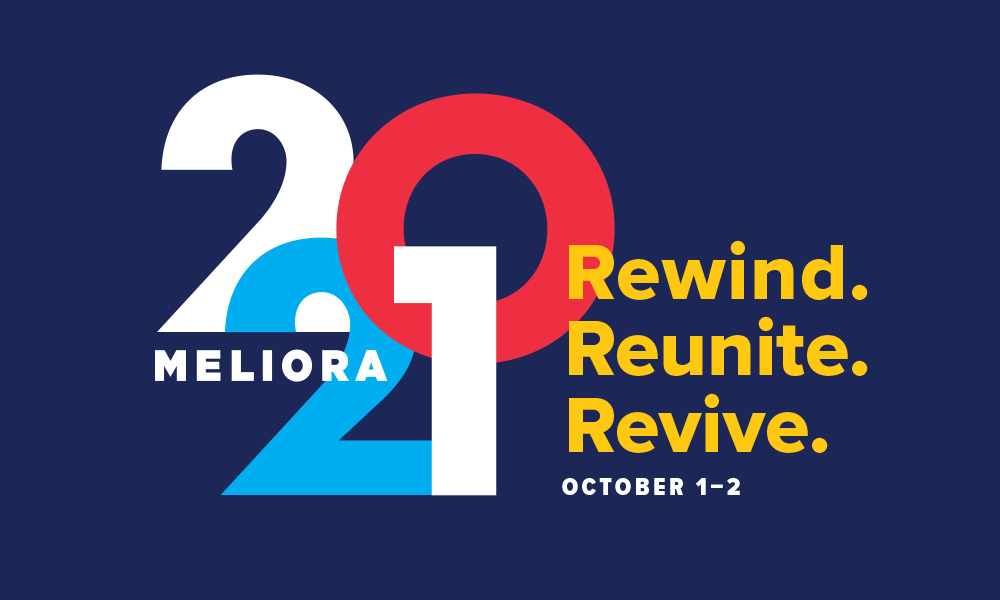 The October 1–2 weekend marks milestone reunions, celebrates the Class of 2020, and welcomes families to visit campus.
The University of Rochester is easing back into its beloved traditions this fall with a variety of virtual and in-person events for alumni, students, parents, and friends.
Here's to a resilient class of students that faced challenges unlike any other.
Questions about Commencement activities? Learn more or contact us for details.
"Meliora 2021" is the first large alumni event of the academic year. Scheduled for Friday, October 1, and Saturday, October 2, the celebratory weekend is designed especially for the Class of 2020, parents and families, and reunion classes whose year of graduation ends in 0, 1, 5, or 6. It also marks the first reunion celebration for the Class of 2021.
The signature event of the weekend will be the "One University" Commencement Ceremony on Saturday morning for all students who had degrees conferred in 2020.
Last year, President Sarah Mangelsdorf promised 2020 graduates an in-person commencement as soon as it was feasible. "I am so happy we are able to offer the Class of 2020 their moment," Mangelsdorf says. "These students persevered through such a difficult time in our history. Some never had the opportunity to return to campus to say goodbye to friends and classmates, or to thank faculty and staff. I look forward to seeing them and their families back on campus this fall."
Geena Davis, the Academy Award–winning actor, producer, and gender equality advocate, will give the commencement address on Saturday. As the founder and chair of the nonprofit Geena Davis Institute on Gender in Media, she is working to increase the representation of women and reduce gender stereotyping in media and films targeting young audiences. Davis's speech will be broadcast live to all Rochester alumni and parents through a special website.
On Friday night, comedian, actress, entrepreneur, advocate, and author Margaret Cho will perform. Named one of the 50 Best Stand-Up Comics by Rolling Stone, Cho is active in antiracism, anti-bullying, and gay rights campaigns and was recently honored with the Intrepid Award from the National Organization for Women.
"We are eager to welcome back to campus our alumni and friends who missed out on so much last year—our 2020 graduates, our reunion classes, and of course our parents and families," says Thomas J. Farrell '88, '90W (MS), senior vice president for University Advancement. "We are planning a variety of intellectual and entertaining programs that will allow our guests to fully experience Rochester while we celebrate and honor the important life milestones that happened during the pandemic."
Meliora 2021 will feature academic lectures and programming as well as a social village with food trucks, live music, and more. All events will be subject to campus safety guidelines and visitor policies. Check the Meliora 2021 website regularly for updates.
Meliora Weekend will fully return in 2022 when the annual event will once again be open to all alumni, families, and friends.
Category: University News