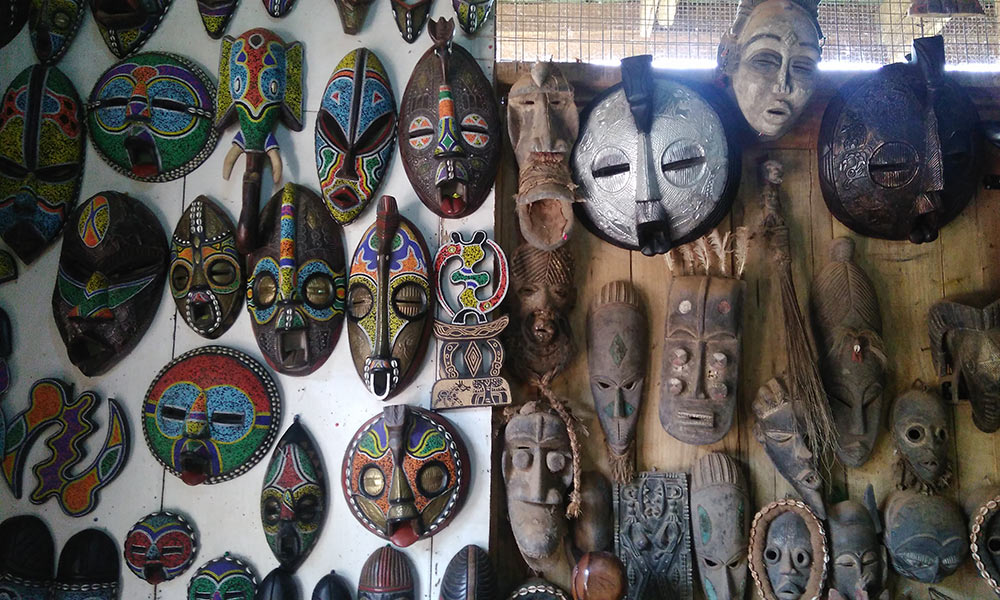 This is the second summer that University students – led by professors Renato Perucchio, Michael Jarvis, and Chris Muir – are studying the engineering, historical, and cultural aspects of the coastal forts of Ghana. They will be sharing their experiences from the field here on this blog.
---
"The structures are very much alive"
By Pooja Priya '20
Never having been to Africa before, I was extremely excited for the opportunity to spend the summer studying various forts along the coast of Ghana. We spent the first week in the Legon campus where we visited several sites and attended various lectures by professors from University of Rochester as well as from the University of Ghana. One of my favorite trips in Accra was the tour of the Akosombo dam on the Volta River.
After a week in Legon, we moved to the University of Cape Coast campus, which would become our home for the rest of our time here. We started off with guided tours of the Elmina Castle and later set up base in one of the rooms while the students split off in groups and surveyed the castle using a variety of methods including manual inspection, laser scanning, photogrammetry, and aerial drone photography. As a student in the digital media studies department, it amazed me to see how the different tools and methods of studying the structures added to our understanding of how the forts were built and how they might have changed over time.
We visited and surveyed several forts including Elmina Castle, Fort San Jago, Cape Coast castle and Fort Amsterdam. Professor Renato Perucchio, with his never-ending enthusiasm, explained to us how the structures held up, and how the arches and vaulted ceilings provided load-bearing support. The fractures along the walls and the collapse of some of the walls added to our understanding of how the structures have changed across time. As Professor Perucchio puts it, we could feel that "the structures are very much alive in that they respond to their surroundings and the forces acting on them."
Another memorable visit was our trip to Kakum National Park. We were greeted by our tour guide, after which we hiked to the top and reached the Canopy Walkway – narrow bridges held up by ropes hanging several metres above the ground. As thrilling as it was, the view from the top was even more memorable.
I have very much enjoyed collaborating with students from multiple departments, having casual dinner conversations with our professors about Ghana and its forts, learning to use complex technical machines and survey methods, and understanding the reasons why it is important to study such heritage buildings.
And I am extremely excited for what Ghana holds for us in the remainder of our time here!
Pooja Priya is a rising junior majoring in Digital Media Studies. She hopes to learn from the interdisciplinary nature of the field school and be able to apply theoretical knowledge to practical applications to learn more about archaeology.
Category: Bloggers