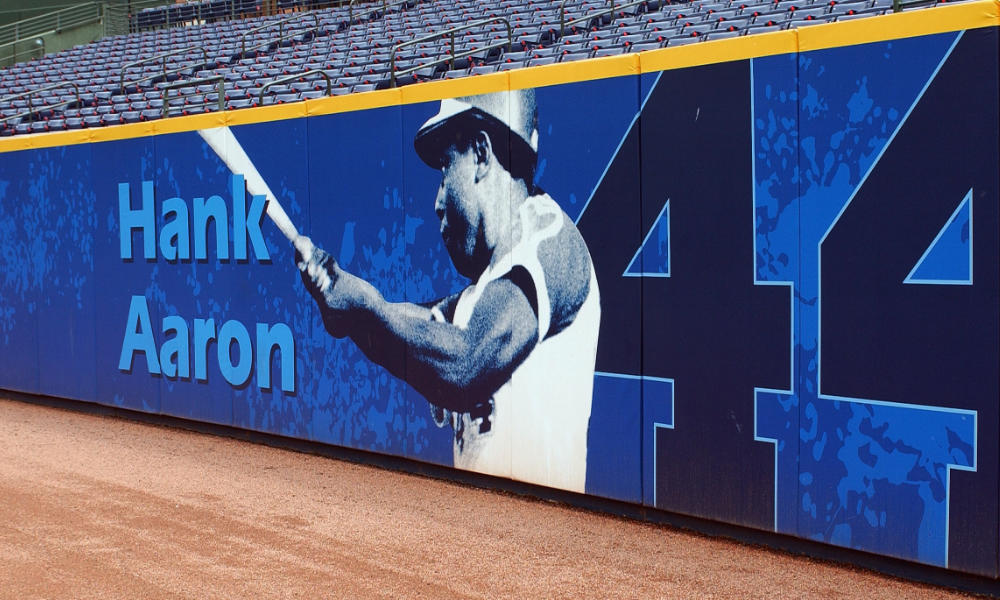 Baseball broadcasters have endeared themselves to fans with some memorable home run calls on radio and television. From Russ Hodges' "The Giants win the pennant!" in 1951 to Vin Scully's "The impossible has happened!" during the 1988 World Series, those legendary calls have stood the test of time.
Now, Curt Smith—a senior lecturer in the Department of English at the University of Rochester and an authority on baseball broadcasting—has written an essay about another notable call for the Library of Congress.
On April 8, 1974, Atlanta Braves star Hank Aaron hit his 715th career home run off Los Angeles Dodgers pitcher Al Downing to break the revered record held by Babe Ruth. The game was shown nationally on NBC, but Braves broadcaster Milo Hamilton had a radio call for the ages:
Here's the pitch by Downing … swinging … there's a drive into left-center field! That ball is gonna be … outta here! It's gone! It's 715! There's a new home run champion of all time, and it's Henry Aaron!
The Library of Congress's National Recording Preservation Registry annually names 25 recordings "deemed so vital to the history of America—aesthetically, culturally or historically—that they demand permanent archiving in the nation's library." Each includes an in-depth essay by an expert on the subject. Hamilton's call was among those chosen this year, and Smith was asked to pen an essay.
Other broadcasters, including Scully and Curt Gowdy, also called Aaron's record-breaking home run that day. "Yet to many the most contemporary call was made by the voice identified with Aaron," writes Smith. He adds, "On April 8, Milo, like Curt and Vin, showed how baseball didn't need the censor of the brain to reach the heart."
Category: Voices & Opinion