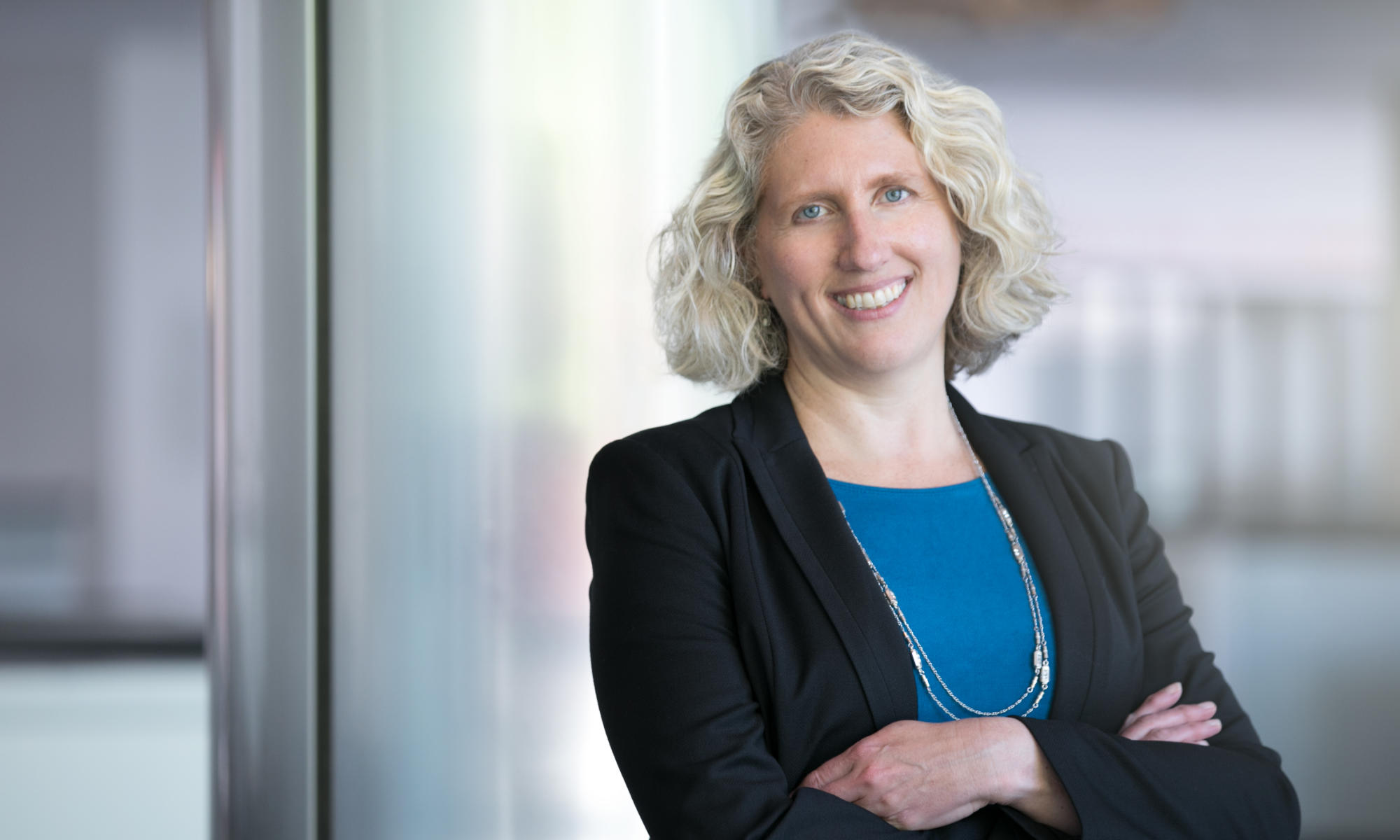 Sampson brings to the position an impressive background in academia and a commitment to excellence in higher education and student success.
After an extensive national search, the University of Rochester announces the appointment of Nicole S. Sampson as the Robert L. and Mary L. Sproull Dean of the School of Arts and Sciences, effective August 7, 2023. She succeeds Gloria Culver, who will step down as dean at the end of June. An interim dean will be named to serve between the appointments. Sampson brings with her an impressive background in academia and a commitment to excellence in higher education and student success.
Sampson currently serves as dean of the College of Arts and Sciences at Stony Brook University. She joined Stony Brook in 1993 as an assistant professor of chemistry, where she later served as department chair and eventually associate dean and interim dean of the College of Arts and Sciences. A SUNY Distinguished Professor of Chemistry, Sampson heads a research laboratory where she focuses on the molecular intricacies of mammalian fertilization, methods for precision synthesis of polymers, and finding new treatments for tuberculosis and cholera.
Sampson earned a bachelor's degree in chemistry from Harvey Mudd College, a PhD from the University of California, Berkeley, and held an American Cancer Society postdoctoral fellowship at Harvard University. Throughout her career, she has demonstrated a strong dedication to advancing knowledge, promoting interdisciplinary collaboration, and fostering a supportive environment for students, staff, and faculty. Sampson's honors and awards include the Camille and Henry Dreyfus New Faculty Award; a National Science Foundation CAREER Award; the Arthur C. Cope Scholar Award and the Pfizer Award in Enzyme Chemistry from the American Chemical Society; and the Research Foundation of SUNY Research and Scholarship Award. She is also a fellow of the Stellenbosch Institute for Advanced Study and a fellow of the American Chemical Society.
"Nicole Sampson has a proven and impressive track record of inspirational leadership, thoughtful resource allocation, and promotion of excellence," says University of Rochester Provost David Figlio. "A gifted and decorated scholar and collaborative leader, she is the perfect dean to steward the School of Arts & Sciences to even greater heights of scholarly, creative, and educational eminence."
As dean, Sampson will provide visionary leadership and strategic direction to further enhance the school's academic programs, research endeavors, and creative pursuits. She brings with her an innovative approach and a commitment to inclusivity that will help strengthen the school's reputation as a hub of intellectual and artistic exploration. Sampson will also hold an academic appointment as a professor of chemistry.
Figlio says Sampson's expertise and considerable experience in academic leadership will be an important asset in the upcoming implementation of the University's next strategic plan.
"We are delighted Nicole Sampson will be coming to Rochester for the next phase of her remarkable academic career," says President Sarah Mangelsdorf. "Her arrival reflects our ability to attract exceptional talent who will make valuable contributions to our University community now and in the future."
Since 1995, Sampson has received approximately $19 million in research funding from multiple federal and private agencies with continuous funding from the National Institutes of Health. She has authored more than 120 peer-reviewed articles, reviews, and issued patents. Sampson has served on the editorial advisory boards of Accounts of Chemical Research; Journal of Organic Chemistry; Biochemistry; as well as Chemical & Engineering News. She co-established the NIH-funded Chemical Biology Graduate Training Program at Stony Brook University in 2009 and was the co-director until 2018. She currently serves on the board of directors of Brookhaven Science Associates, the entity that manages Brookhaven National Laboratory.
"I am thrilled to be joining the Rochester community as the Robert L. and Mary L. Sproull Dean of the School of Arts & Sciences," Sampson says. "In my meetings with its faculty and students, I've found the enthusiastic energy for and commitment to transformational and transdisciplinary research and education to be truly inspiring. The opportunity to work together to solve complex societal problems on behalf of the greater Rochester area and our global society, and to educate our innovative leaders of the future, are what bring me to Rochester. I am grateful to Provost Figlio and the search committee for their confidence in me. I look forward to working collaboratively with the other deans and the many talented students, faculty, and staff at the School of Arts & Sciences."
Category: University News