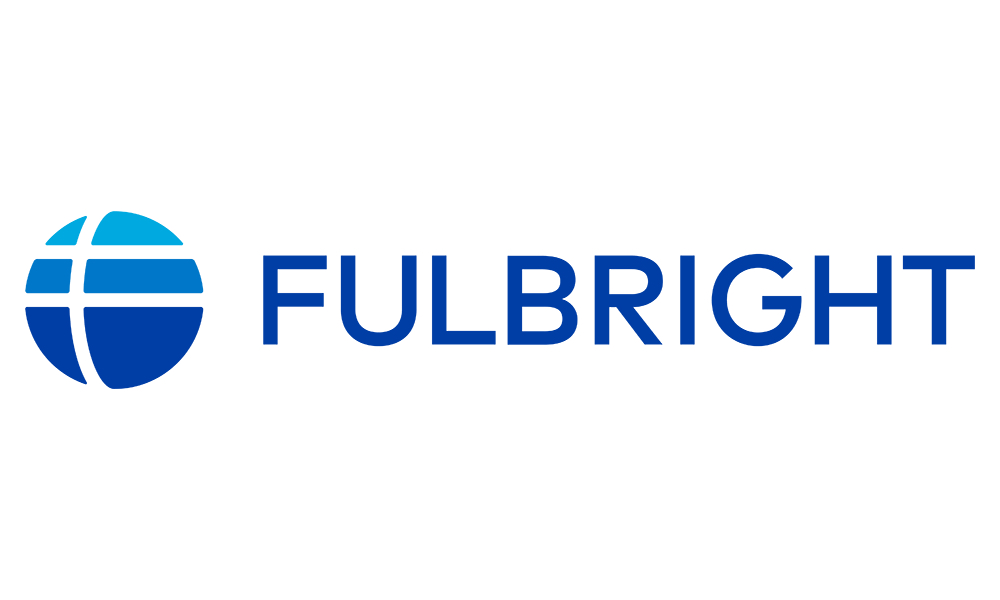 Nine University of Rochester students and two recent alumni have been offered 2020–21 grants in the prestigious Fulbright US Student Grant program.
Applicants typically seek endorsement by their college or university's Fulbright evaluation committee, led by the campus Fulbright program advisor. This year's Rochester recipients were chosen from 21 University semifinalists—17 from the College and four from the Eastman School of Music.
Sponsored by the Department of State since 1946, the Fulbright program promotes mutual understanding and peace between the United States and other nations through educational and cultural exchange. Recipients conduct research, pursue advanced studies, and assist in teaching English communication skills and American culture abroad, while also participating in a wide range of self-initiated community engagement endeavors in their host countries.
Because of the COVID-19 pandemic, the State Department's Bureau of Education and Cultural Affairs has postponed the start of most grants until January 2021.
"After many months of preparation, including multiple application revisions, campus interviews, and waiting over the course of the academic year, it's gratifying for all involved to finally reach the end of the competition cycle with such great results for our candidates," says Belinda Redden, director of fellowships at the University of Rochester. "Back in October when we met the national submission deadline, none of us could have anticipated that more waiting would ensue beyond the traditional fall start of the new Fulbright cohort's year abroad. In times of global crisis that demand international cooperation, Fulbright is needed more than ever as a vehicle for US engagement in the project of fostering mutual understanding across cultural differences and national boundaries."
One Rochester grantee who is headed for the English Teaching Assistant program in Germany has requested anonymity. The other 10 are:
Kamel Awayda '20
The biochemistry major from Camillus, New York, will head to Australia for a research project titled "Understanding human microRNA processing pathways mediated by the protein THUMPD1." The research will be conducted through the Medical Research Honours Program at Australian National University in Canberra. Awayda has been a research assistant in professor Mitchell O'Connell's lab since 2017 and is a member of Phi Beta Kappa. He plans a career as a physician-scientist working to make advances in molecular medicine, while advocating for global equity in healthcare.
Meghan Cerino '20
The Spanish and political science double major from Higganum, Connecticut, will be an English teaching assistant in the Madrid region, where she will teach English at a high school and help students prepare for Global Classroom (Model UN). Cerino studied abroad in Granada, Spain, in spring 2018 and worked for a family in Galicia as an au pair and English tutor for two children. She plans to attend law school and become an immigration attorney, working with Spanish-seeking immigrants and asylum seekers.
Melissa Chang '20
The neuroscience and psychology double major from Palo Alto, California, will head to Germany for a research project titled "Differences in induced cortical activation by age: an EEG table tennis study." The research will be conducted at the University of Paderborn's Exercise Neuroscience Unit. Once a nationally competitive table tennis player, Chang spent last summer at Paderborn as a DAAD-RISE Scholar and has been a clinical assistant and research associate at Rochester's Strong Memorial Hospital. She plans to become a physician specializing in neurology.
Gregory Hernandez '20
The audio and music engineering major from Catskill, New York, will pursue a master's degree in acoustical engineering at the University of Southampton's Institute of Sound and Vibration Research in the United Kingdom. The McNair Scholar has been a research assistant in professor Mark Bocko's lab since 2018. He received a National Science Foundation Graduate Research Fellowship, which he'll use to pursue a PhD in electrical and computer engineering at Duke University after completing his Fulbright.
Cindy Molina '18
Molina, who earned her bachelor's degree in history, will intern at an entrepreneurial and venture capital firm in Mexico City while pursuing MBA coursework at Instituto Tecnológico Autónomo de México (ITAM). She currently works as a credit risk analyst for a global financial firm. Molina is interested in exploring socially responsible ways to invest capital to promote resilience in the Mexican economy.
Melissa Palfey '20E
An applied music (French horn) major at the Eastman School of Music, Palfey, who is from Ann Arbor, Michigan, will pursue an English teaching assistantship in Germany. Because the Fulbright program has been delayed until January, Palfey will begin graduate school at Case Western University this fall, where she will major in choral music education. She plans to teach choir at a public school and eventually pursue a PhD in choral conducting.
Katrina Ponti
A doctoral candidate in early American history who hopes to graduate in late 2021, Ponti received her bachelor's degree at Penn State and master's at Millersville University. She will conduct research for her dissertation in affiliation with the University of Victoria's Department of History and Centre for Global Studies in British Columbia, Canada. She'll examine the history of early Canadian-American diplomatic relations in the late 18th to early 19th centuries. Ponti received a Vern Moore Fellowship for research and a Susan B. Anthony Institute research grant, both in 2019.
Jacob Rozowsky '20
The computational biology and chemistry double major from Newton, Massachusetts, will conduct research in affiliation with the Center for Neuroscience at the Indian Institute of Science in Bangalore, India. His project is titled "Mapping functional brain connectivity to understand cognition." Rozowsky studied abroad at the University of Sydney in Australia in 2018 and has performed computational neuroscience research at the University's Synder Lab the past two years. He spent three summers as a research assistant at Harvard Medical School and plans a career as a physician-scientist treating patients and advancing research on cognitive impairments.
Uday Singh '20E
An applied music (saxophone) major from Saratoga, California, Singh will study contemporary music with Swiss saxophonist and conductor Lars Mlekusch at Zurich University of the Arts. He'll perform throughout Switzerland as a soloist and ensemble member. He has been involved in a variety of ensembles during his time at Eastman, including the Eastman Wind Orchestra, Wind Ensemble, Jazz Lab Band, and Saxophone Project. He plans to pursue a doctor of musical arts degree and become a professor of saxophone while also presenting concerts to diverse audiences across the United States to introduce contemporary saxophone to new communities.
Anna Weldy '20
The chemical engineering major from Rochester will conduct research at the University of Copenhagen in Denmark. Her project is titled "Improving oral drug delivery of insulin through optimizing thiomers and delivery systems." She will also take related science courses and study Danish language. A member of Phi Beta Kappa, she has been a research assistant in professor David Foster's lab since 2017 and a violinist in the University's symphony orchestra since 2016. She plans to pursue a PhD in chemical engineering and focus on drug design and delivery research.
Category: Student Life