Homepage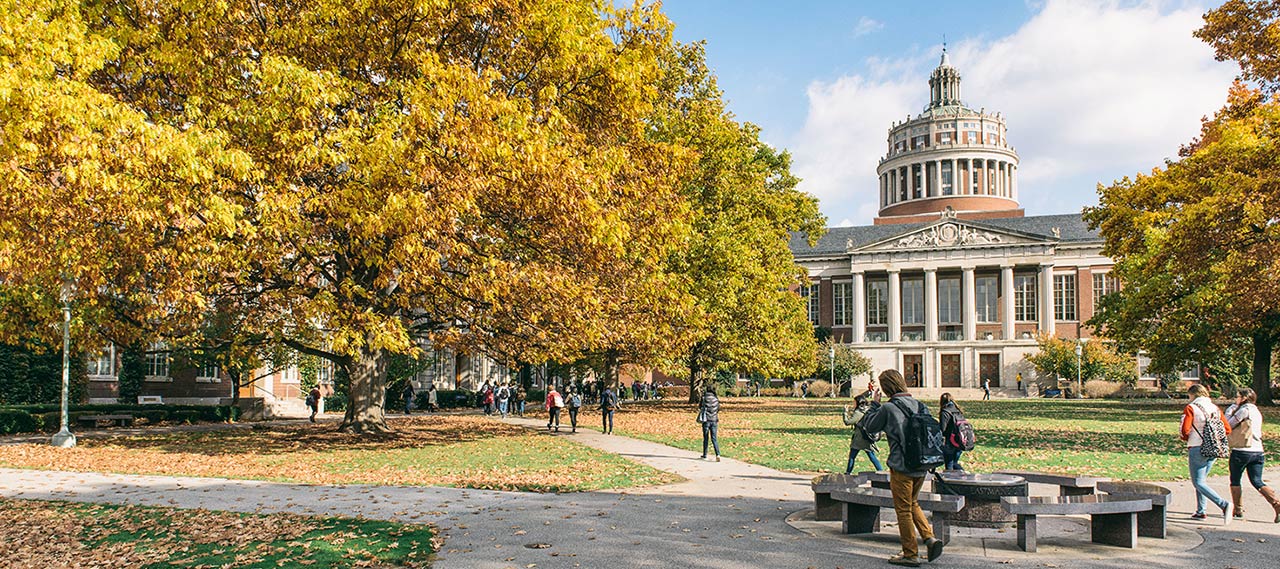 ---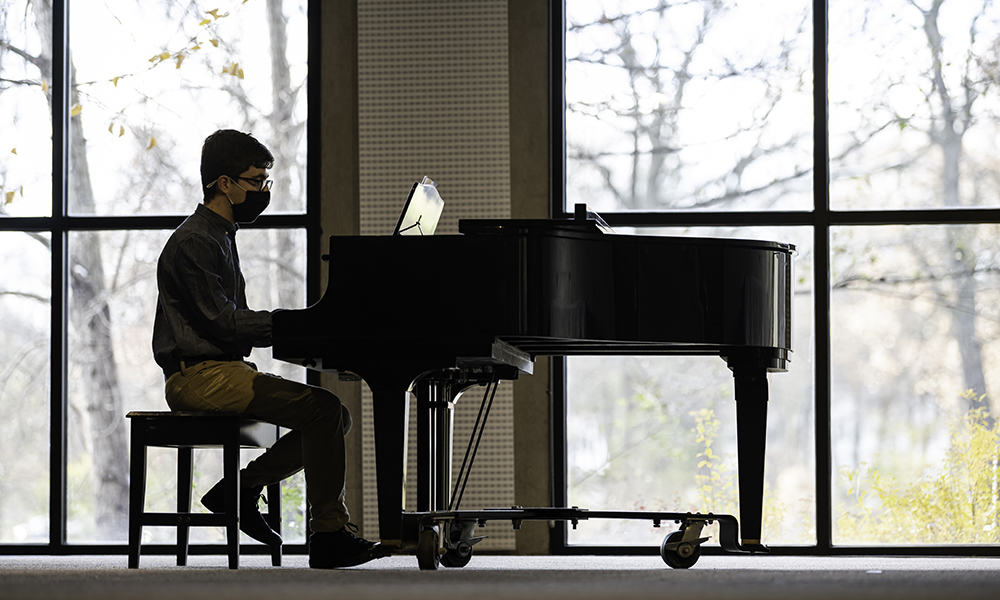 Feature Story
Undergraduate finds room to explore business, computer science, and an American music icon
Rochester's flexible curriculum gives Jacob Rose '24 a chance to research Leonard Bernstein.
---
Student Life
University Symbols and Traditions
The University's symbols—including our motto, mascot, and official flower—have embodied the uniquely Rochester spirit of determination and perseverance. We also cherish our many long-held customs while embracing opportunities to build new traditions that unite us.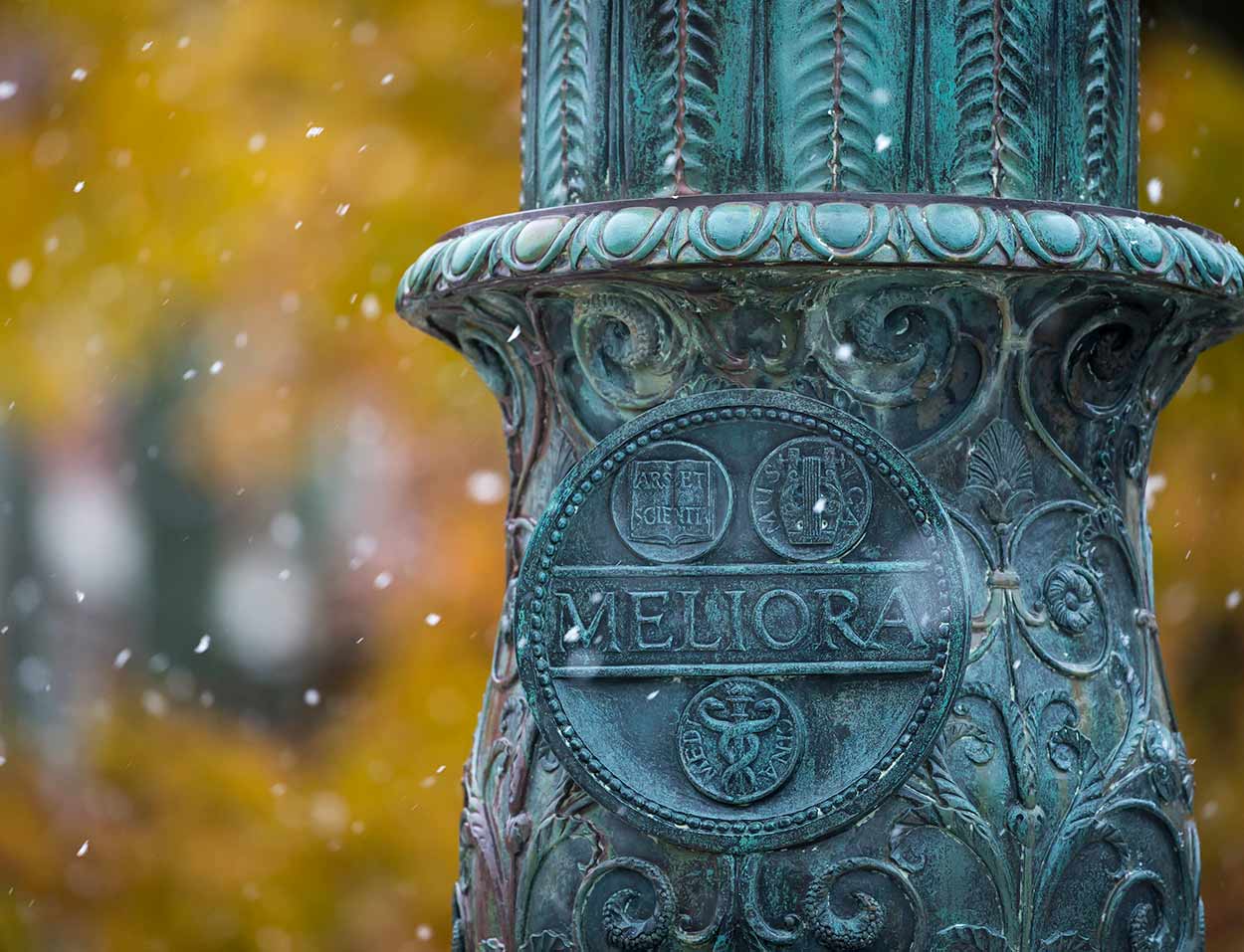 Rochester Curriculum
People do their best when doing what they love.
At Rochester, you build your own curriculum with your own unique strengths and interests. There are no required subjects. You study only what you're passionate about, choosing a major in one of the three divisions of learning and taking thematic three-course clusters in other areas.
---
---
Through innovative research and dedication to professional excellence, our award-winning faculty is the foundation of our university, and our students' successes.
Are involved in undergraduate research. Students can assist a faculty member on an existing research project, or create a project based on their own ideas.
Culture of Respect
At the University of Rochester, we are united by a commitment to be ever better—Meliora. It is our guiding principle and it informs our shared values. We put those values into action by ensuring that all members of our community feel safe, respected, included, and valued.

In support of that mission, the University is taking a number of important steps to strengthen policies, clarify processes, and expand resources to support diversity, equity, and inclusion efforts.
---
---
---