October brought fall in all its splendor to the University of Rochester. Take a brief look back at some of the happenings throughout the month. Photos by J. Adam Fenster unless otherwise noted.
---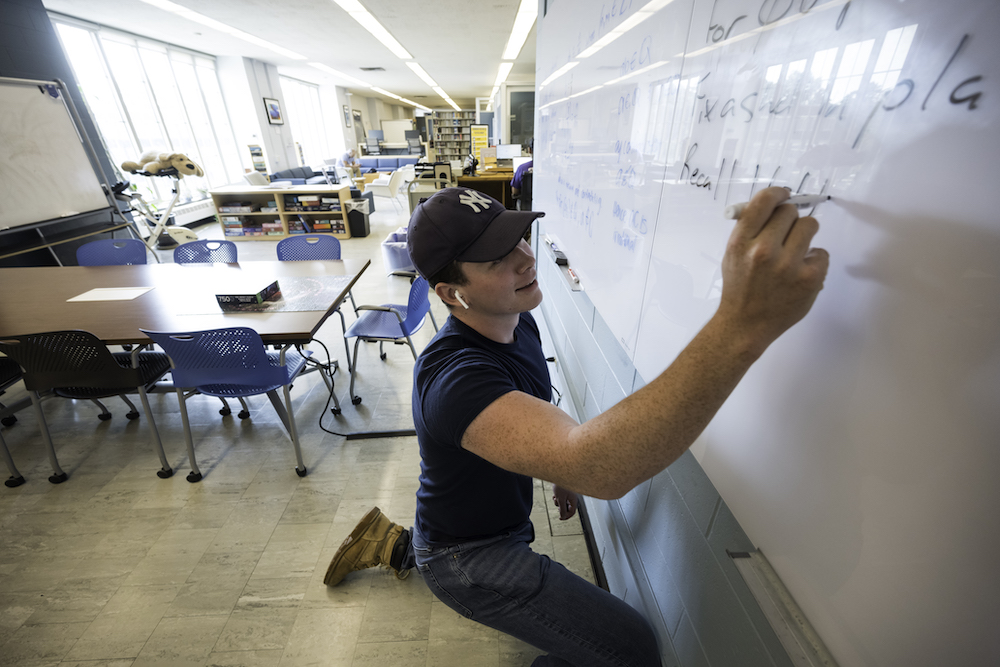 MAKING SPACE: Renovations were completed recently to the Physics-Optics-Astronomy Library, located on the third floor of Bausch and Lomb Hall. Find more photos on the University's Instagram and read more about the project here.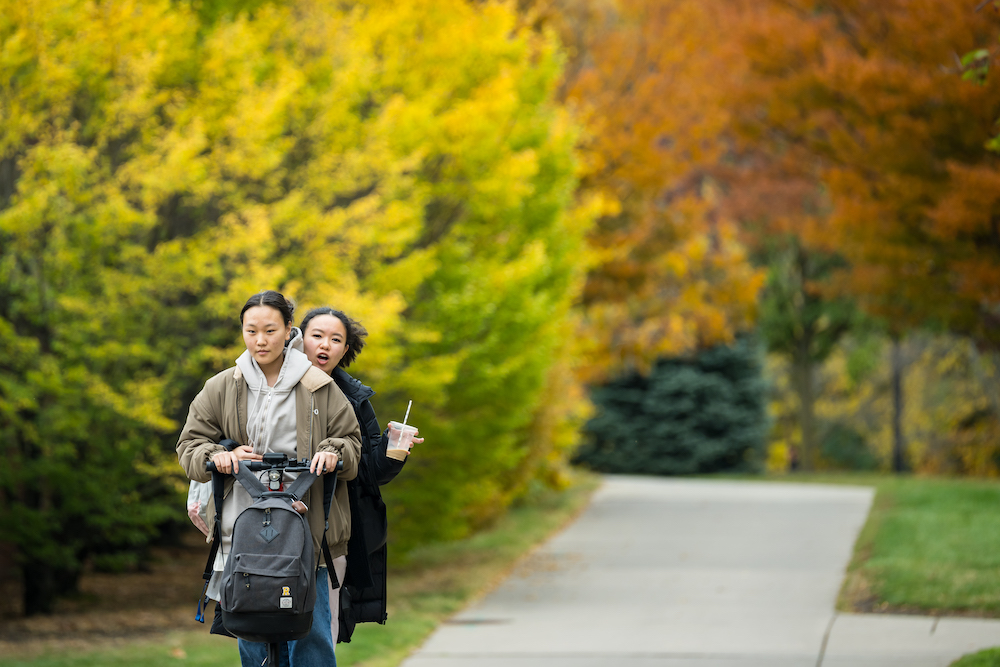 TAKE THAT COFFEE TO GO: Students travel by scooter through the River Campus during a fall afternoon.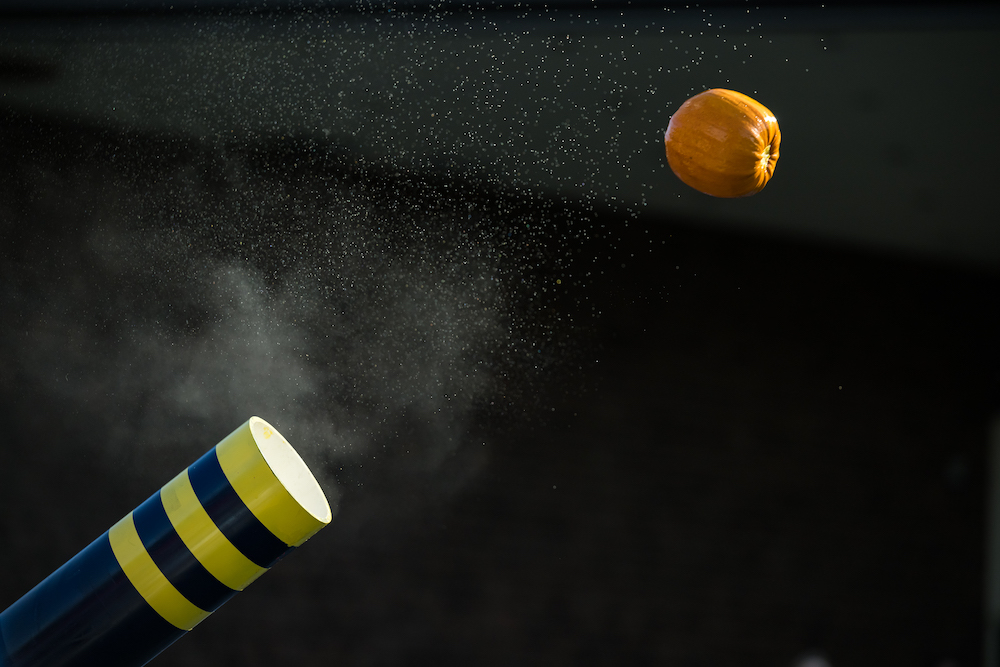 OH MY GOURD: A pumpkin sails across Wilson Quad during the annual American Society of Mechanical Engineers Pumpkin Launch.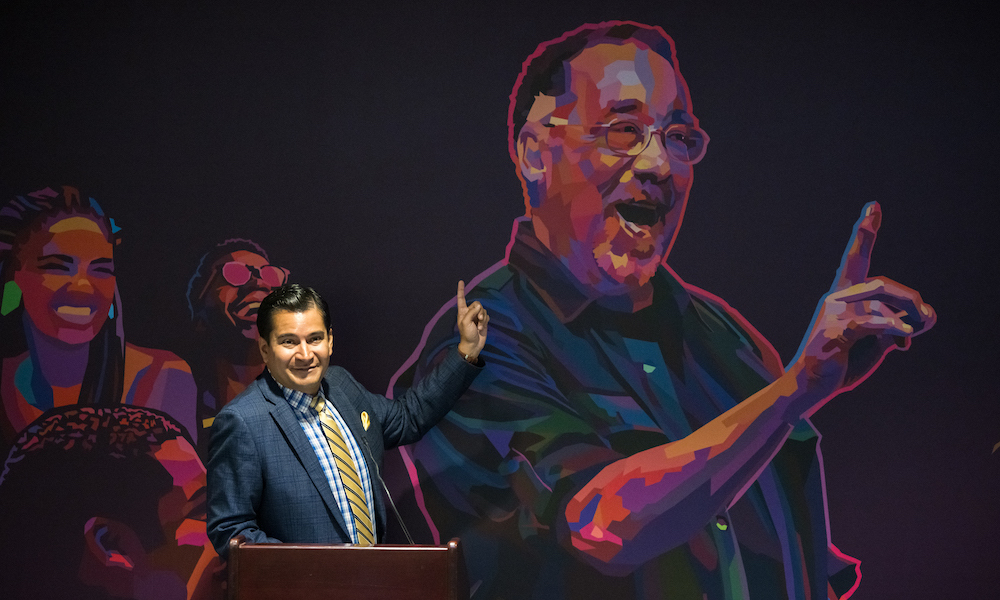 HONORING AN ICON: Jason Buitrago '07, '14W (MS) makes remarks at the Burgett Intercultural Center's 10th anniversary celebration reception during Meliora Weekend. The event honored the late Paul J. Burgett, vice president and University dean emeritus, pictured in the mural. Find more photos from Meliora Weekend.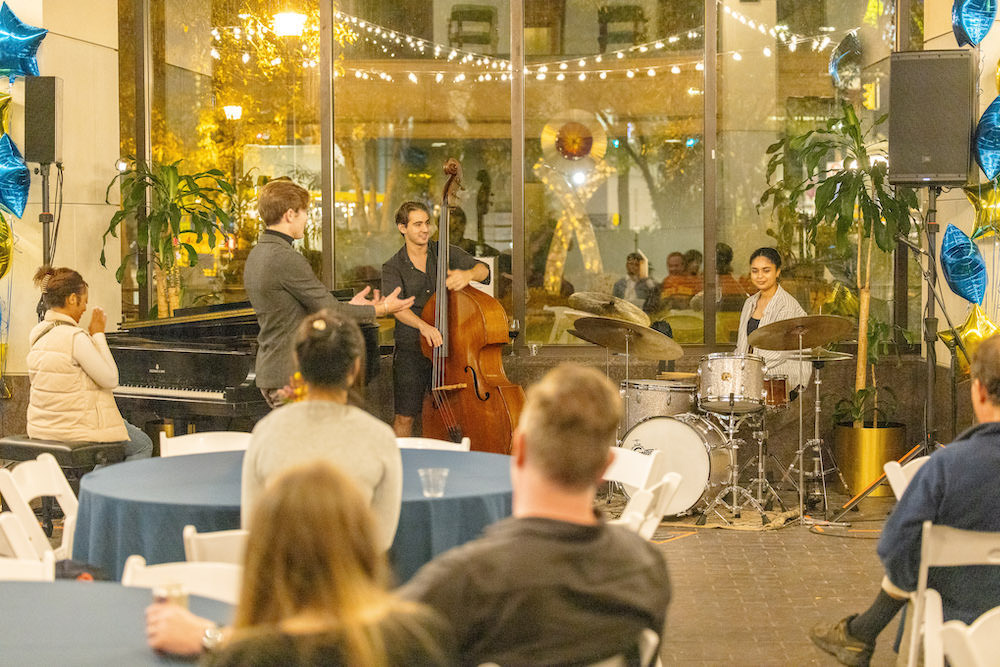 CAPTIVE AUDIENCE: Meliora Weekend attendees take in a late-night jazz concert at the Eastman School of Music. (University of Rochester photo / John Schlia)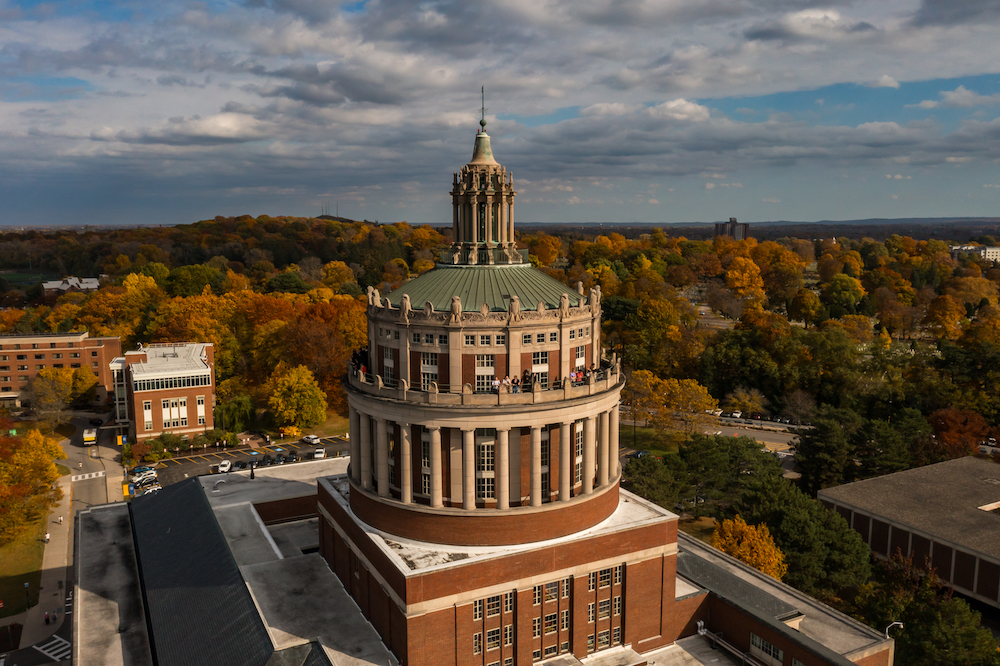 THANKS, I'LL TAKE THE SCARES: Students and staff tour the Rush Rhees Library tower during the River Campus Libraries' annual Scare Fair.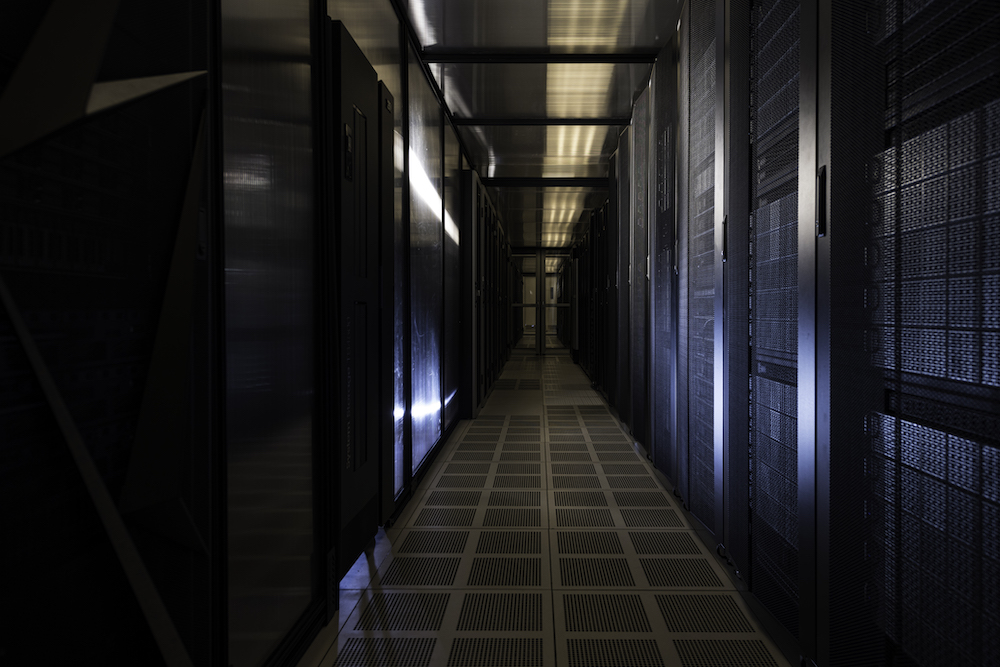 MORE THAN AN OK COMPUTER: Intel's new Conesus Supercomputer system, including storage and processing servers; ethernet and fiber connections in server cabinets, photographed at the University's Primary Data Center. Learn more about the computer, ranked one of the world's most powerful.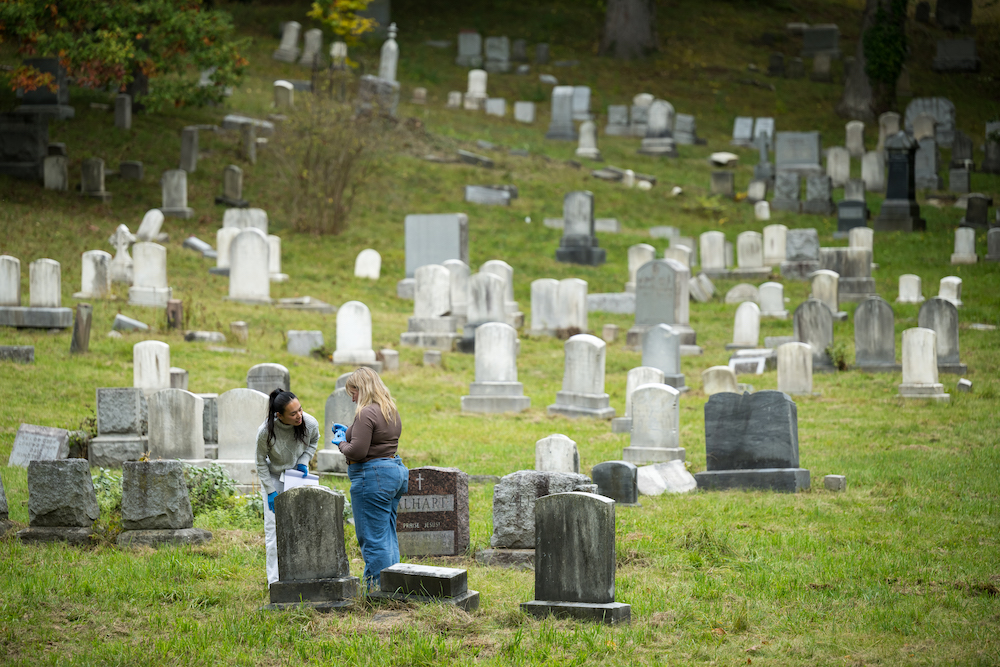 MEET THE BEETLES: Hanna Chin '24 (L) and Allison Tilburg '25 examine blister beetles in Mt. Hope Cemetery as part of Professor of Biology Robert Minckley's advanced ecology and environment class.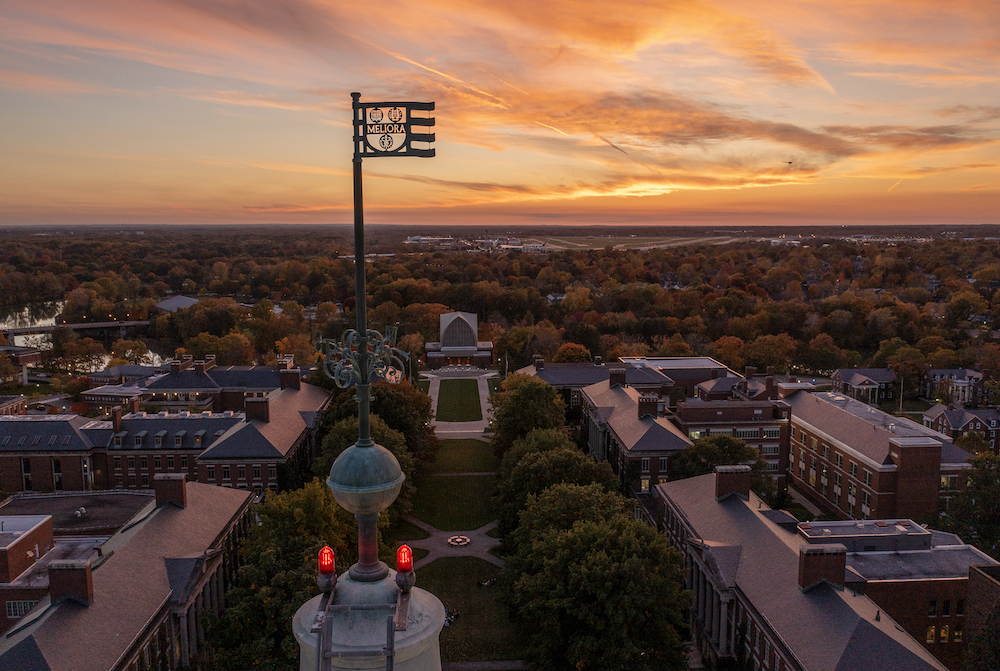 VIEW FROM THE TOP: The Meliora weathervane atop Rush Rhees Library Tower as photographed by an aerial drone at sunset. (University of Rochester photo / AJ Pow)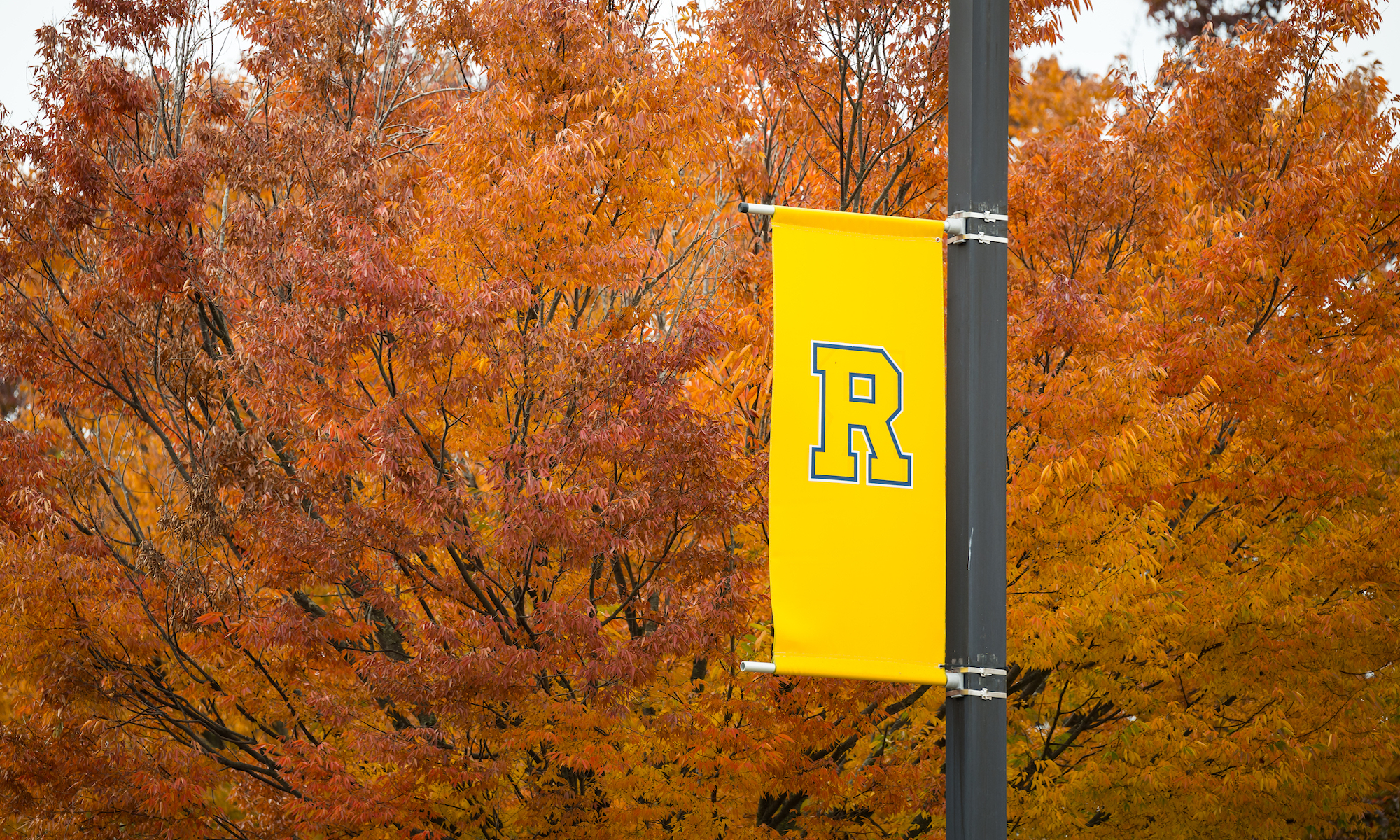 FALL TOO WELL: River Campus is pictured in fall colors.
Category: In Photos