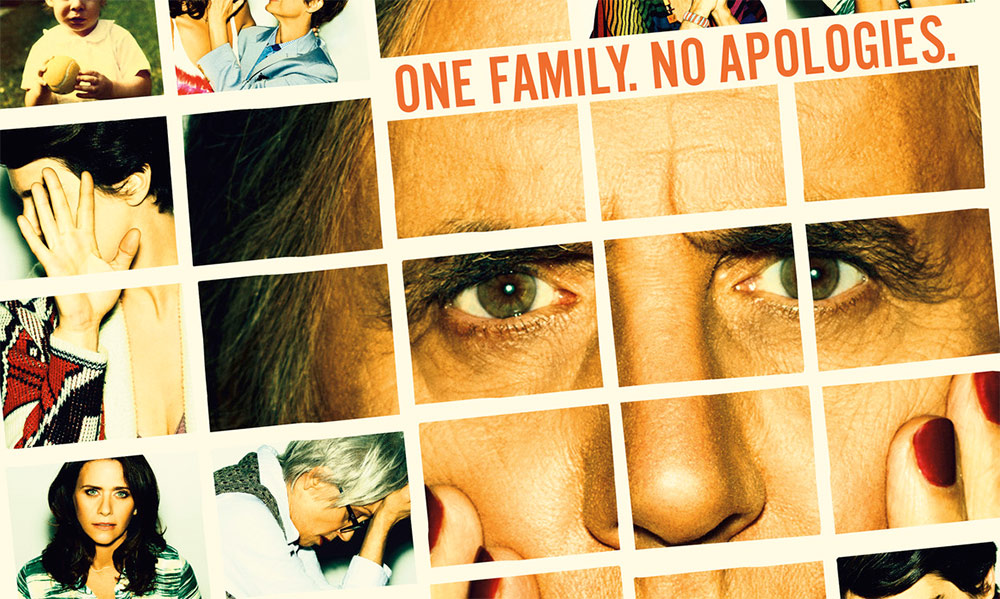 Amazon's TV series Transparent has "single-handedly helped change the conversation about trans people in America," says Nora Rubel, associate professor in the Department of Religion and Classics and the director of the Susan B. Anthony Institute for Gender, Sexuality, and Women's Studies.
In the latest QuadCast podcast, Rubel talks with Nick Bruno '17 about the critically acclaimed, award-winning show starring Jeffrey Tambor. She also discusses the upcoming multidisciplinary symposium about Transparent hosted by the institute, which marks 30 years since its founding at the University of Rochester.
The symposium kicks off with a reading by author Eileen Myles, who served as a consultant for Transparent during the development of Leslie Mackinaw, a character whose persona was inspired by Myles' life and work. The show even features Myles' poetry in several episodes.
The program also includes a screening and panel discussion with Transparent actor Alexandra Grey, producer Zackary Drucker, and consultant Rabbi Susan Goldberg.
---
Susan B. Anthony Institute marks 30th anniversary

In the three decades since opening, the University's Susan B. Anthony Institute has changed its name four times. Identity crisis? Hardly. Although originally founded as the Susan B. Anthony Center for Women's Studies, the institute's commitment to research and learning on wide-ranging topics from interdisciplinary perspectives has remained steadfast.
The name changes throughout the years (see sidebar), meanwhile, reflect the dynamic and burgeoning academic fields exploring women's studies, gender studies, and sexuality studies. They also mirror a broader shift in cultural consciousness about identities, feminism, race and ethnicity, disabilities, and activism.
"'Women's studies' as a name is beloved," says Rubel. "But it's also problematic because it makes people think it's just about women's history, as opposed to a broader field."
Today, the institute is known as the Susan B. Anthony Institute for Gender, Sexuality and Women's Studies. "It was important for us to keep the term 'women' in the title while also reflecting the other subjects we cover in our curriculum and research, including masculinity, race, sports, and health," Rubel says. Since the most recent name change, Rubel and Jane Bryant, the institute's program manager, have noted increased interest in the major at the annual Academic Fair as well as consistently well-enrolled classes and well-attended events.
The institute comprises 115 affiliated or associated faculty and staff from Arts, Sciences and Engineering departments and programs on campus, including history, religion, anthropology, dance and movement, public health, and English. This provides the students at Rochester with a breadth of perspectives from which to examine gender, sexuality, and women's studies. Faculty members have responsibilities to their home departments, but Rubel points out that they participate in the institute because they recognize how gender, sexuality, and women's studies intersect with their own research and subject areas.
In 2015, though, Tatyana Bakhmetyeva '06 (PhD) became the institute's first full-time, dedicated lecturer. She and Rubel co-teach an introductory gender studies course on sex and power (a timely topic, given Hillary Clinton being the first female major-party presidential nominee in U.S. history), one that students are excited to explore from an academic perspective—as well as an activism standpoint.
Importantly, the institute's role at the University exists at this nexus of academia and activism, promoting a safe, equitable, and inclusive space on the River Campus. "Gender, sexuality, and women's studies programs are a place of support for students," Bryant says. "We don't have an LGBTQ center on campus, but having 'sexuality' in our name invites students to come in and ask questions. We might not be equipped to handle every situation, but we will always try to help."
MILESTONES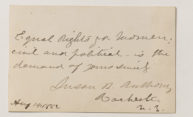 1900—The University of Rochester becomes a coeducational institution. "They let the girls in," Susan B. Anthony writes in her journal after playing a key role in persuading the University's Board of Trustees to admit women.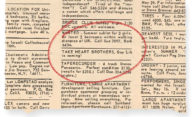 1970—Bob Osborn '74 (PhD) helps launch the University's chapter of the Gay Liberation Front (GLF). Rochester becomes the third campus in New York state to open a chapter of the national organization. GLF later forms into the Gay Alliance of the Genesee Valley.
1980—The University launches a concentration in women's studies to address scholarly and curricular issues important for understanding the role of women in history and contemporary society.
1982—The women's studies program at the University officially opens.
1986—Nearly one hundred years after Susan B. Anthony began lobbying the Board of Trustees to begin educating women, the University officially founds its center for women's studies and names it in her honor. The Susan B. Anthony Center for Women's Studies supports the women's studies academic program and faculty research while drawing attention to women's issues.
1995—With a need for a distinct center to support women on campus, the Susan B. Anthony Center is split into the Susan B. Anthony Institute for Women's Studies and the Susan B. Anthony Center. The institute continues to pursue academic and scholarly goals with an eye toward making public events available to Rochester communities.
Meanwhile, the center is founded as "a place for the recognition of women's current and past contributions that could provide encouragement to young women to enter nontraditional careers, strive to high-level positions, and undertake leadership positions to bring about change and raise awareness."
1996–97—The institute's name is amended to be more inclusive and reflective of its courses and activities: The Susan B. Anthony Institute for Gender and Women's Studies.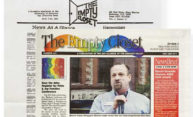 2012–13—Rush Rhees Library's Department of Rare Books, Special Collections, and Preservation works with the Gay Alliance of the Genesee Valley to digitize more than 400 issues of The Empty Closet, one of the oldest continuously published LGBT newspapers in the nation.
2014—University Health Service adds transition-related coverage to the student health plans beginning in the fall semester.
—Emmy-nominated actress and TV producer Laverne Cox is one of the headliners for Meliora Weekend, an effort spearheaded by the institute. Cox plays the role of Sophia Burset, an incarcerated African-American transgender woman on the Netflix series Orange Is the New Black.
2015—The University's employee healthcare plans begin including transition-related healthcare benefits for transgender and gender non-conforming individuals. The Susan B. Anthony Center worked with Human Resources to expand the benefits, making Rochester the 27th U.S. college or university to offer transition-related medical expenses under employee health insurance.
—The institute name is updated again to the Susan B. Anthony Institute for Gender, Sexuality, and Women's Studies. The name reflects the increasing diversity of gender and sexuality studies at the University, in academia, and in the culture at large.
—The University creates an LGBTQ Advocacy Committee to help make the campus experience better for individuals who identify as LGBTQ+. The committee comprises volunteer representatives from academic, administrative, and student support offices, as well as alumni and current students.
2016—UR Medicine's Strong Memorial and F.F. Thompson Hospitals are recognized as "Leaders in LGBT Healthcare Equality" by the Human Rights Campaign (HRC) Foundation, the educational arm of the nation's largest lesbian, gay, bisexual and transgender (LGBT) civil rights organization.
—Building on the University's efforts to accommodate its diverse community, an all-gender restroom is included as part of the construction of Evans Lam Square in Rush Rhees Library.
—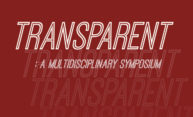 The institute hosts Transparent: A Multi-Disciplinary Symposium, a two-day academic event bringing scholars, writers, and critics together to discuss topics such as sexuality and gender studies, Jewish studies, American studies, and media studies.
Category: Society & Culture