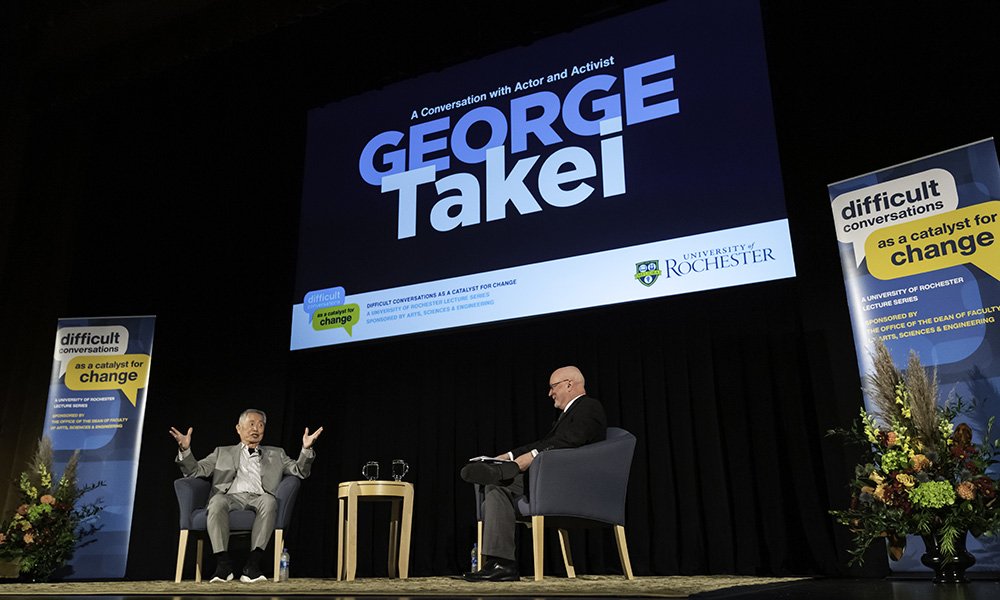 The actor says he struggled for years before finding his true voice.
These days, George Takei is a prominent voice in the fight for LGBTQ and immigration rights. But the road to activism was long and bumpy for the former Star Trek actor.
"It's 1969, and I'm involved in all these issues—civil rights, seeking a government apology for the (incarceration of Japanese Americans in internment camps during World War II), the peace movement in Vietnam," Takei said during a talk at Strong Auditorium on Thursday night. "But in the one closest to me, marriage equality, I was silent. I was protecting my career. That's the year we got unemployed from Star Trek, and that's the year the Stonewall riots happened, galvanizing the gay liberation movement. And I was closeted. It was a torturous thing."
Takei spoke with Donald Hall, the Robert L. and Mary L. Sproull Dean of the Faculty of Arts, Sciences & Engineering at the University of Rochester, as part of the semiannual series Difficult Conversations as a Catalyst for Change. The event was also broadcast via Zoom.
Takei is known to millions for his role as Hikaru Sulu, helmsman of the iconic 1960s show Star Trek—and the numerous movie reboots that followed. But since coming out as gay in 2005, he has become one of the country's leading figures in the fight for social justice. Takei has more than nine million followers on Facebook, and 3.2 million follow @georgetakei on Twitter, where he frequently comments on political and human rights issues.
Takei was born in 1937 in Los Angeles. His mother was born in Sacramento, while his father emigrated from Japan as a boy. As a child during World War II, Takei and his family were imprisoned in US-operated internment camps in 1942—months after the Japanese bombed Pearl Harbor. "At gunpoint, here in America, we were ordered out of our home," he recounted. "The terror of that morning is something I will never forget. Our bank accounts were frozen, and our life savings were taken from us. We had nothing to do with Pearl Harbor, other than looking like the people who bombed Pearl Harbor."
Takei's family lived in the converted horse stables of a Los Angeles racetrack before being sent to live behind barbed wires at a camp in Arkansas. The family was homeless for five years after the war ended and lived on Skid Row in downtown Los Angeles—an experience he says gave him his identity and was actually worse than the camps.
"Skid Row was a horrific place, chaos, screeching police cars day and night, smelly, ugly, scary people staggering about" he says. "My baby sister, who had spent her whole life imprisoned, would scream 'Mama, let's go back home'—meaning behind barbed-wire fence."
The family eventually moved to a stable home in Los Angeles. Takei's father wanted him to be an architect, but his passion for acting finally won out, and he landed his first major role while a student at UCLA, playing opposite famed British actor Richard Burton in the 1960 movie Ice Palace. Star Trek came along six years later and ran for three seasons, to generally low ratings. The show developed a cult following in syndication and spawned several movies (Takei starred in six of them).
Takei has been with his husband, Brad Altman, for 36 years. They were the first same-sex couple to apply for a marriage license in West Hollywood and married in 2008 at the Japanese American National Museum, which Takei helped found.
Takei says although America is bitterly divided politically—and homophobia and xenophobia are still prevalent—it's up to the people to make their voices heard.
"The ideals of our society are noble ideals, shining ideals," he says. "But it's dependent on us. 'Equal justice under the law' are words. We are the ones that have to give it meaning. Give it truth. Give it reality."
The Difficult Conversations series was created in 2018 and brings to campus thought leaders who hold strong opinions about the problems Americans face, and who answer questions from the University community. Previous speakers include Kareem Abdul-Jabbar, Angela Davis, Madeleine Albright, Michael Eric Dyson, and Michael Beschloss.
---
Read more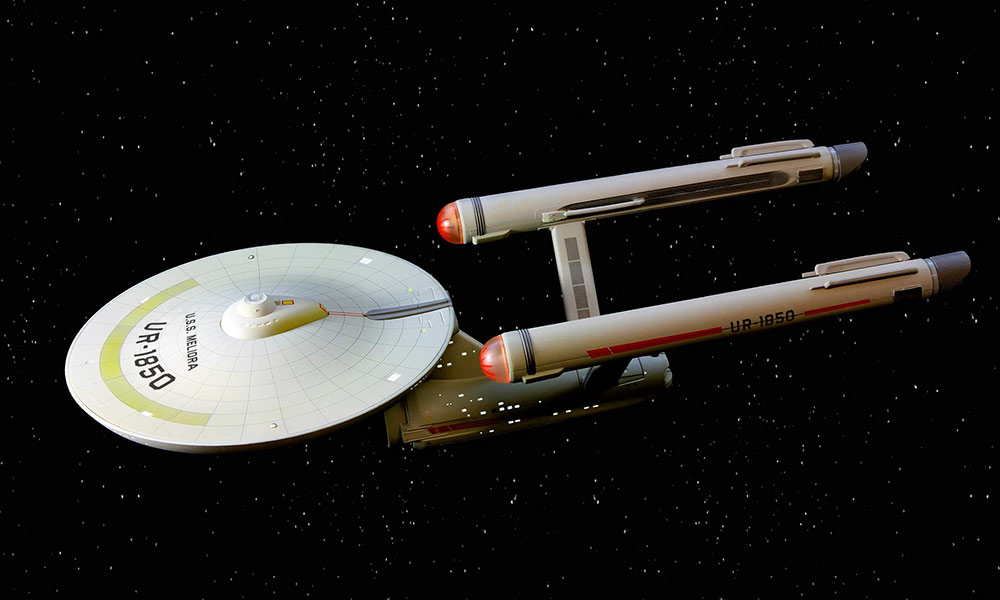 Star Trek's Half-Century Voyage
Rochester faculty and alumni have composed its theme, written episodes, and reflected deeply on why Star Trek resonates.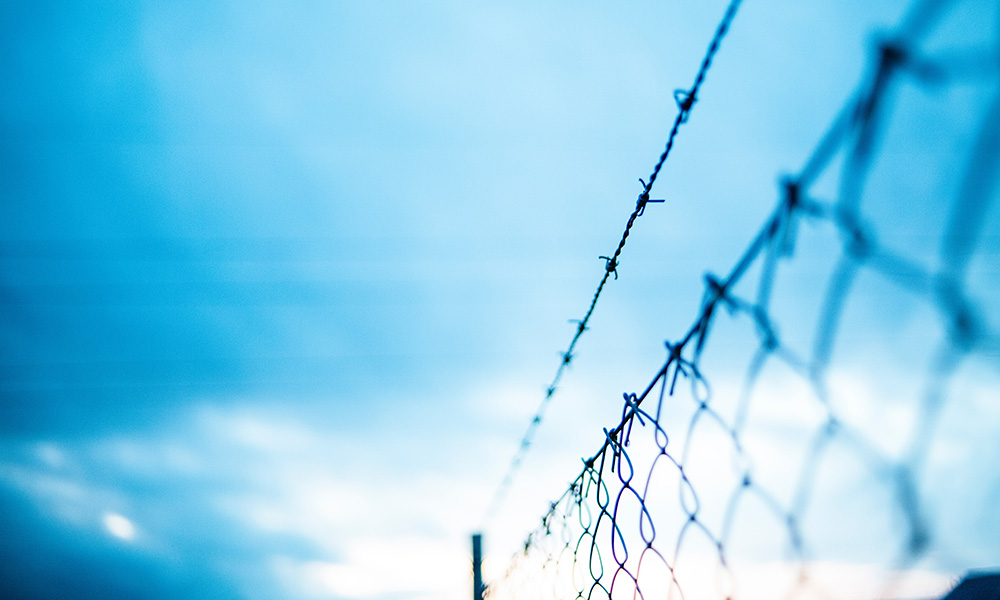 Project explores social and political nuances of migration in the Americas
Scholars in the humanities and social sciences will study human migration as part of a "temporary research center" supported by a Mellon Sawyer Seminar grant.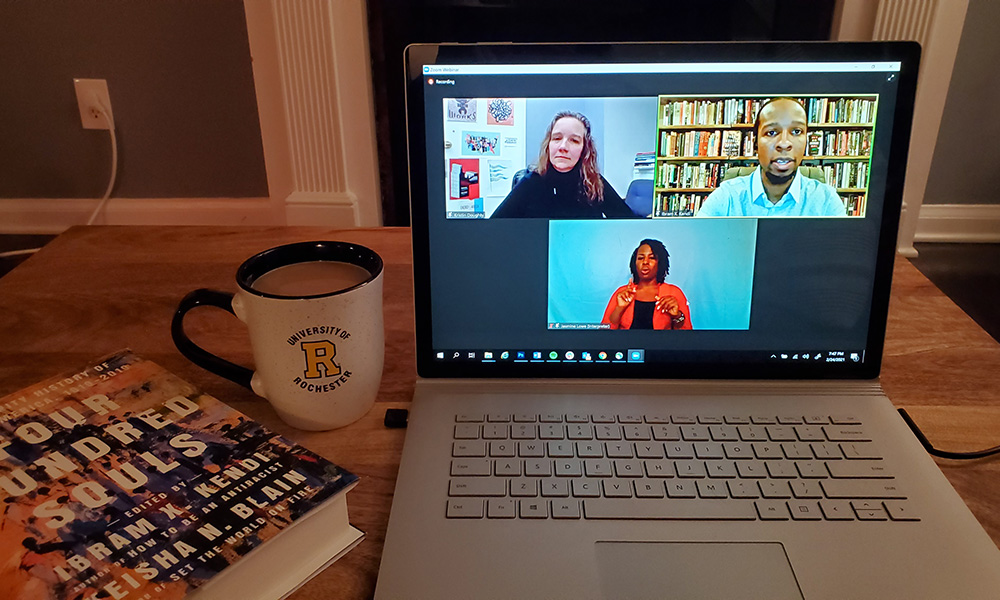 Ibram X. Kendi: 'The very heartbeat of racism is denial'
The antiracist activist and author spoke on several current issues at the University's annual MLK Address
Category: In Photos