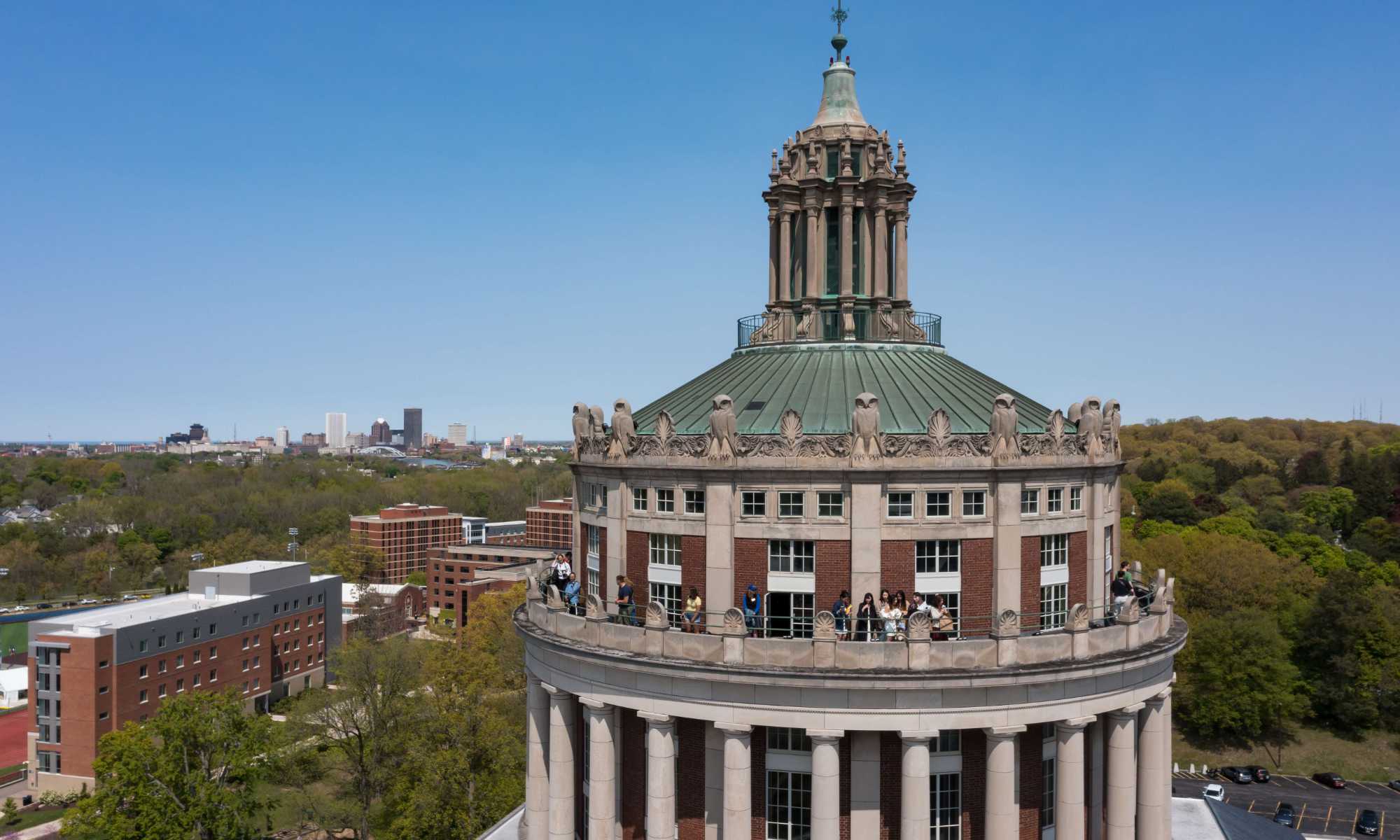 The National Science Foundation grant will connect University, industry, and business partners to grow the region's laser workforce.
The National Science Foundation has awarded the University of Rochester a $1 million Regional Innovation Engines Development Award grant to begin developing the next generation of lasers. Leading the effort will be Thomas Brown, the director of the Institute of Optics, and Jonathan Zuegel, a professor of optics and a distinguished scientist at the Laboratory for Laser Energetics.
This planning grant project, NSF Engines Development Award: Advancing laser technologies in the Rochester region (NY), will bring together a variety of institutional, industrial, and business partners to lay the groundwork for establishing an innovation and economic hub built around the Science, Technology and Engineering of Lasers and Laser Applications Research (STELLAR).
"I want to thank Senator Schumer for his leadership and vision for helping create this program to promote greater equity in the innovation economy and allow good ideas to develop and thrive wherever they may be found," says University President Sarah Mangelsdorf. "I also want to thank him, Senator Gillibrand, and Representative Morelle for their incredible support for our efforts to build on our laser expertise to create and grow a diverse, workforce-focused laser ecosystem in Rochester and the Finger Lakes region that reinvigorates US global competitiveness, scientific leadership, and technological preeminence in a broad range of key applications like advanced manufacturing, energy, medicine, and national security, to just name a few."
"Rochester has a rich history of innovation and education when it comes to optics, photonics, and imaging technology, in large part because of the creative, academic, and research environment at the University of Rochester, RIT, and MCC," says Brown. "STELLAR promises to continue this legacy by growing an advanced laser and optics ecosystem that will provide educational and economic opportunities for many future generations."
"This would revolutionize Rochester's tech workforce, creating new programs from technical education at our community colleges for manufacturing careers to helping train the next generation of our nation's top scientific minds, all while helping attract new employers and creating good paying jobs," says Schumer. "I am proud to deliver this $1 million Phase One award, and I am laser focused on making Rochester the epicenter of cutting-edge innovation and building America's scientific future."
Morelle, too, is optimistic about the region's technology future. "Majority Leader Schumer and I have long said that Rochester's unique expertise and world-class academic institutions, like the University of Rochester, put us in a strong position to lead the nation in high-tech innovation," he says. "This award is further proof of the extraordinary work our community is doing and the limitless potential Rochester holds."
Laser products are essential in a wide range of fields, including manufacturing, communications, inspection, environment sensing, defense, and security systems. But as Brown and Zuegel note, the manufacturing and packaging of lasers are increasingly being carried out overseas. At the same time, there's a shortage of skilled workers in the optics and photonics industry, according to the International Society for Optics and Photonics.
Given its roots in optics and laser technology, Brown and Zuegel believe the Rochester region is well-positioned to help teachers from middle-school through all levels of college develop curricula that will enable students to learn skilled trades in laser systems. As a result, they expect the STELLAR Engine project to help nurture and grow a diverse workforce in the field of laser technology.
Additionally, the project is intended to create a manufacturing ecosystem for lasers. According to Brown and Zuegel, the region already has many of the key elements for such an ecosystem, including research and manufacturing components, laser components, packaging, science and engineering expertise, and related educational institutions.
Finally, the STELLAR Engine project is designed to provide research and development support for growing companies, thanks to the involvement of researchers from regional universities and industry.
The ultimate objective of STELLAR is to make the US competitive again globally in this critically important field. If the initial stages of the project are successful, Brown and Zuegel will be able to apply for additional federal funding.
The NSF Regional Innovation Engines, or NSF Engines, program was authorized in the CHIPS and Science Act thanks to the Biden Administration and strong bipartisan Congressional support led by US Senate Majority Leader Schumer, who sponsored the legislation, and US Representative Morelle, who has championed regional innovation for Rochester with his own legislation, the Innovation Centers Acceleration Act. NSF Engines are intended to stimulate innovation-driven economic growth and advance US competitiveness in key technology sectors with priorities given to geographic regions that do not have well-established innovation ecosystems but have strong potential for growth. Rochester has been cited as a possible next-generation innovation hub by Jonathan Gruber, professor of economics at the Massachusetts Institute of Technology.
---
Read more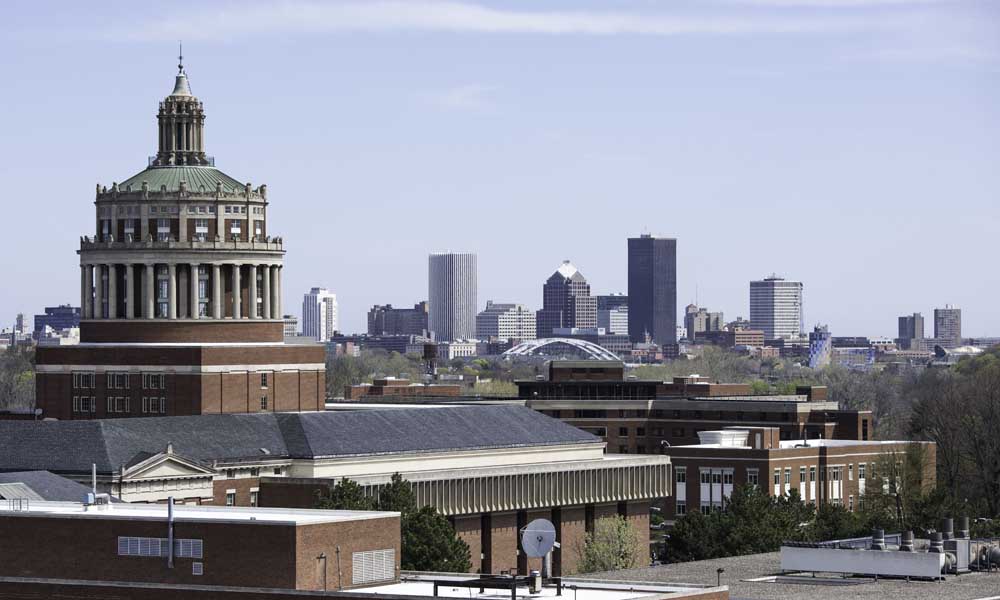 Rochester can become US growth engine, says MIT economist
In his book Jump-Starting America, Jon Gruber puts Rochester at the top of the list of 102 cities poised to become next generation tech hubs.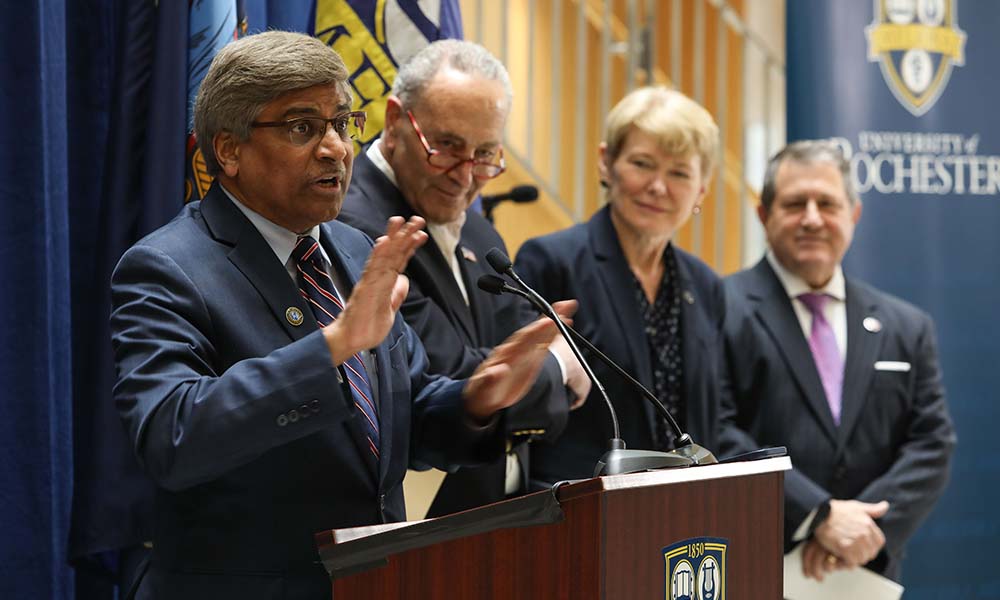 Rochester 'a crucible of innovation' says NSF director during campus visit
Members of Congress seconded the director's assessments with calls for increased federal funding for Rochester and the Finger Lakes region.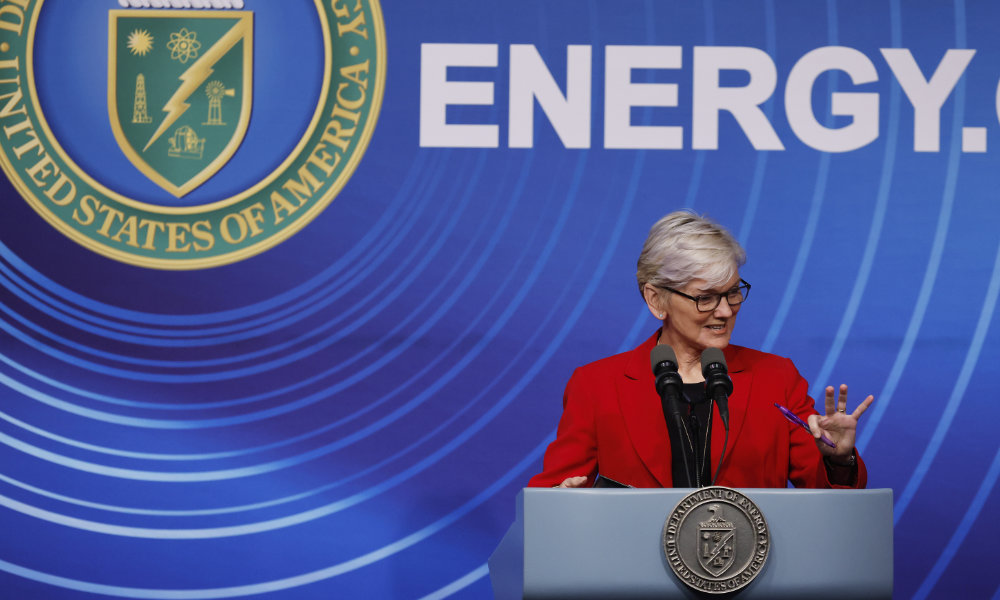 Scientists hit key milestone in fusion energy quest
Why the major breakthrough of achieving ignition is cause for celebration at Rochester's Laboratory for Laser Energetics.
Category: Science & Technology