Tag: Alice Quillen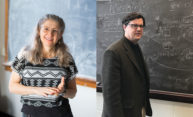 Alice Quillen and Andrew Jordan have been awarded prestigious Simons Foundation Faculty Fellowships to pursue their research in theoretical physics. "This is a great time to drop everything and go work on the galaxy!" says Quillen.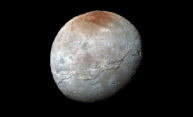 Until now, it was thought the cracks on icy moons such as Pluto's Charon were the result of processes like plate tectonics. But new computer models suggest that the pull exerted by another object might have been the cause.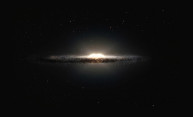 Alice Quillen, professor of astronomy, and collaborators have created a mathematical model of what might be happening at the center of the Milky Way.