Tag: International Services Office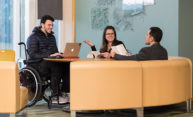 A car accident during his first winter break had left Giuliano Agostinho de Castro '20 paralyzed from the chest down. Now he's back on campus, and his parents are his classmates.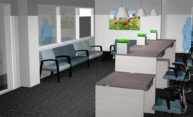 The new offices will have an entrance off of Celebration Drive. After the move, which is scheduled for the fall semester, ISO Student Services will hold River Campus and Eastman School of Music office hours to maintain accessibility to students.