Tag: Rhodes Scholarship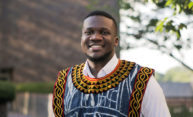 Beauclaire Mbanya is the third Rochester student or alumnus to receive a Rhodes Scholarship. He will head to Oxford, UK, to pursue a master's degree relating to sustainable energy.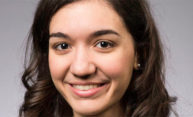 Angela Remus, a Des Plaines, Illinois, native, is interviewing to be among the 32 American candidates chosen for the international postgraduate award.