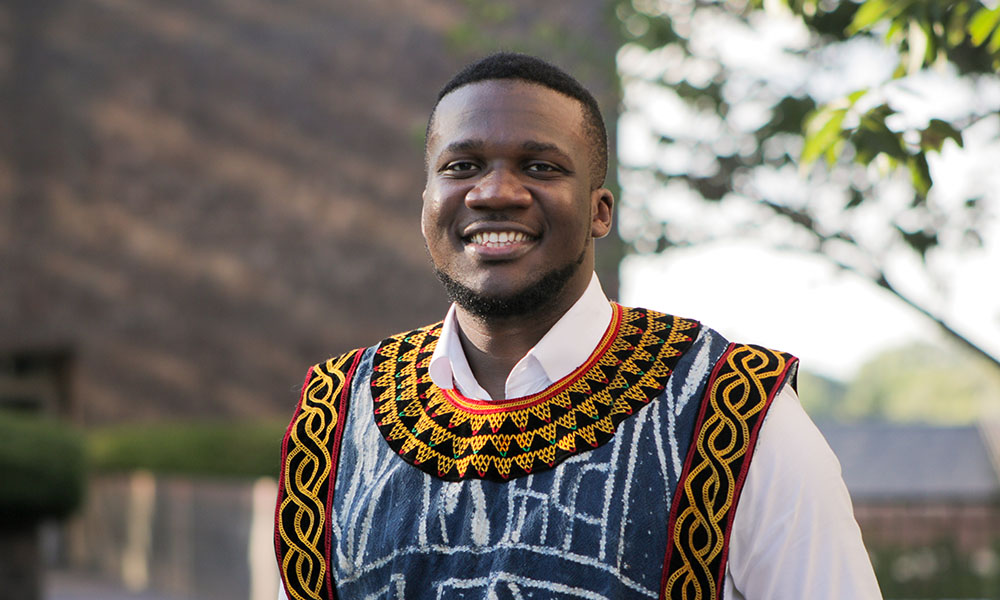 As a Global Rhodes Scholar, the Cameroon native will head to Oxford, UK, to pursue a master's degree relating to sustainable energy.
Beauclaire Mbanya Jr. '20 has been named a 2021 Global Rhodes Scholar—one of only two students selected worldwide among candidates from any country not in an existing Rhodes jurisdiction or competition zone. The Cameroon native is the third University student or alumnus to receive a Rhodes Scholarship, and the first in 56 years.
"I am thankful to God for this prestigious scholarship," Mbanya says. "I'm very excited but humbled, as this is a major step in a long journey. I'm glad I am able to make my family and loved ones proud."
First awarded in 1902, the Rhodes is the oldest international scholarship program for postbaccalaureate study at the University of Oxford in Great Britain. More than 100 students are selected globally each year.
The Rhodes Global Scholarship was launched in 2018 as part of the expansion of the scholarship program to enable students from any country in the world to apply. It's awarded to two academically outstanding young leaders who are motivated to engage with global challenges and promote international understanding and peace. Mbanya was selected along with Hanna Yovita of Indonesia out of 80 nominations from 46 countries.
Mbanya graduated in May with a bachelor's degree in chemical engineering. An alumnus of the African Leadership Academy, he previously was awarded a Davis Projects for Peace grant and selected as a 2020 Schwarzman Scholar. He has been completing his Schwarzman program—a master's degree in global affairs from China's Tsinghua University—remotely from the home of his host family in the Rochester suburb of Pittsford.
While at Rochester, he was a senator in the University's chapter of the National Society of Black Engineers, worked on a Chem-E-Car project that created a car powered by a chemical energy source, and was a peer tutor in the Department of Chemistry. His volunteer service included providing assistance with home repairs for the elderly and working at a food bank.
Wendi Heinzelman, dean of the Hajim School of Engineering and Applied Sciences, says she can't think of anyone more deserving of this honor. "Beauclaire was an outstanding student, someone who took full advantage of every opportunity in the Hajim School from research to the NAE Grand Challenges Scholars program to a leadership position within the National Society of Black Engineers," she says. "His work to better his home country through a Davis Project for Peace Fellowship as well as through a company he co-founded to develop renewable energy solutions for remote villages, is inspiring. I cannot wait to see what the future holds for this very promising leader."
"Beauclaire stands out among his peers for his sharp mind, his deep empathy, and his commitment to improving himself and the world around him."
—Karen Berger
Karen Berger, an associate professor of instruction in the Department of Earth and Environmental Sciences, taught Mbanya and has served as an informal advisor. "Beauclaire stands out among his peers for his sharp mind, his deep empathy, and his commitment to improving himself and the world around him," she says. "He is not only outstanding in the classroom, he's also driven by a deep commitment to give of himself to causes that he cares about."
Mbanya worked with Douglas Kelley, an associate professor in the Department of Mechanical Engineering, as a full-time undergraduate researcher in the summer of 2018 as a Xerox Research Scholar. Kelley says it's "absolutely fantastic" that Mbanya was selected as a Rhodes Scholar.
"He's super professional and poised, and focused on his goals without being narrow or falling down rabbit holes," Kelley says. "I offered him easier research projects, but he consistently chose electrochemical energy technology because of his focused goal to start a career in energy resources. He often worked weekends, he solved many problems independently, and also knew when to ask for help and strategy."
Belinda Redden, director of fellowships in Arts, Sciences & Engineering, says Mbanya exemplifies the scholarly achievement and cocurricular contributions expected of a Rhodes Scholar.
"Of more import, I believe, are his character and profound commitment to continuous challenge and self-improvement so that he can serve a purpose greater than himself," Redden says. "I have known Beauclaire for almost four years and have had the privilege to mentor him through his pursuit of multiple competitive fellowship opportunities. What has always struck me are his sense of purpose and his authenticity and humility; he is without pretense or affect and always expresses gratitude for whatever is done on his behalf."
Mbanya learned he had been chosen through a Zoom call. He received a phone call from a member of the Rhodes selection team inviting him to join a Zoom teleconference. That's when the chair of the panel, Dame Pamela Banks, announced that Mbanya and Yovita had been selected.
Mbanya will travel to Oxford in October 2021 to begin his two-year, all-expenses paid graduate program, the master of science by research in engineering science degree program. He intends to conduct research on issues at the intersection of sustainable energy, technology, and policy development. His ultimate career goal is to work as an energy consultant, advising government and private institutions in developing nations on how to leverage sustainable energy solutions that promote infrastructure and economic development.
Rochester's previous two Rhodes Scholars were the late Robert Babcock '37, who would later become lieutenant governor of Vermont, and J. Timothy Londergan '65, a member of the University's Athletic Hall of Fame and a professor emeritus of physics at Indiana University–Bloomington.
Most recently, Angela Remus '16 was a 2016 Rhodes finalist and Yaneve Fonge '11 also reached the final round of interviews in 2010.
Read more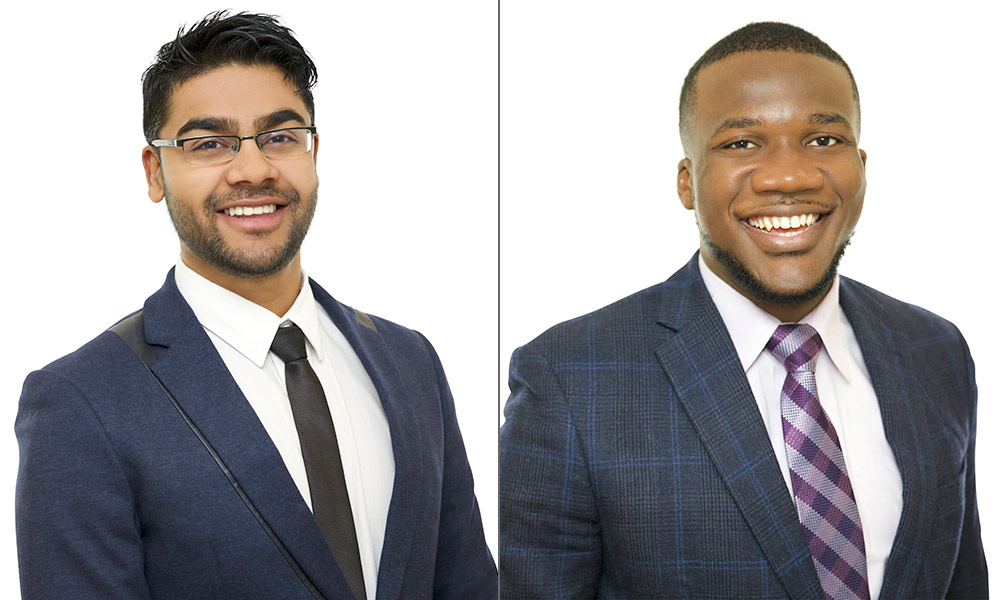 Rochester senior, recent alumnus named Schwarzman Scholars
One Rochester graduate and one senior are among the 145 Schwarzman Scholars selected this year from a global applicant pool of more than 4,700 applicants to complete a multidisciplinary one-year master's program at China's Tsinghua University.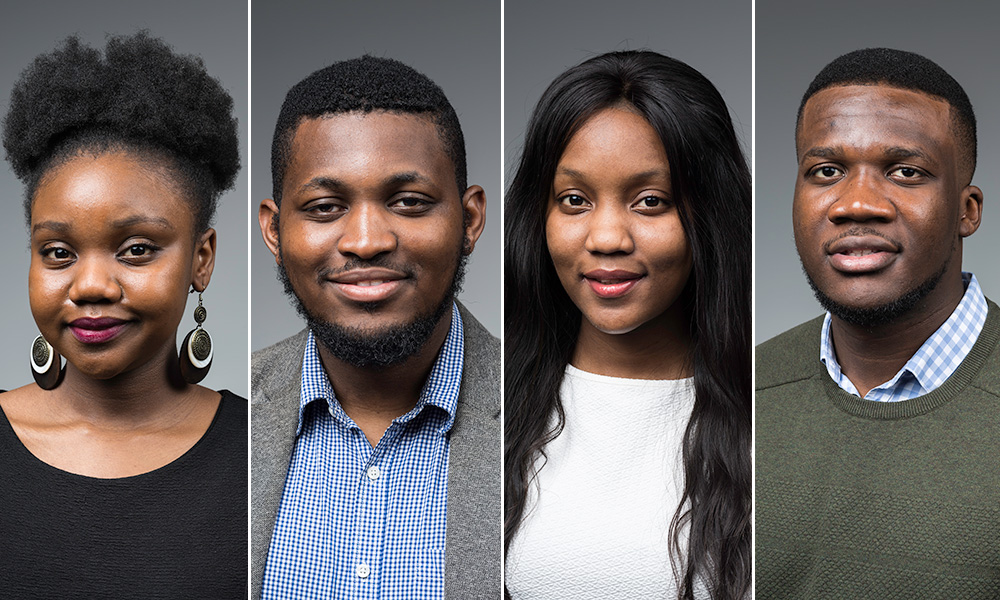 Rochester students to receive Davis Projects for Peace grants
Four Rochester students will lead two projects as part of a national program in which college students design and implement projects that promote peace and intercultural understanding.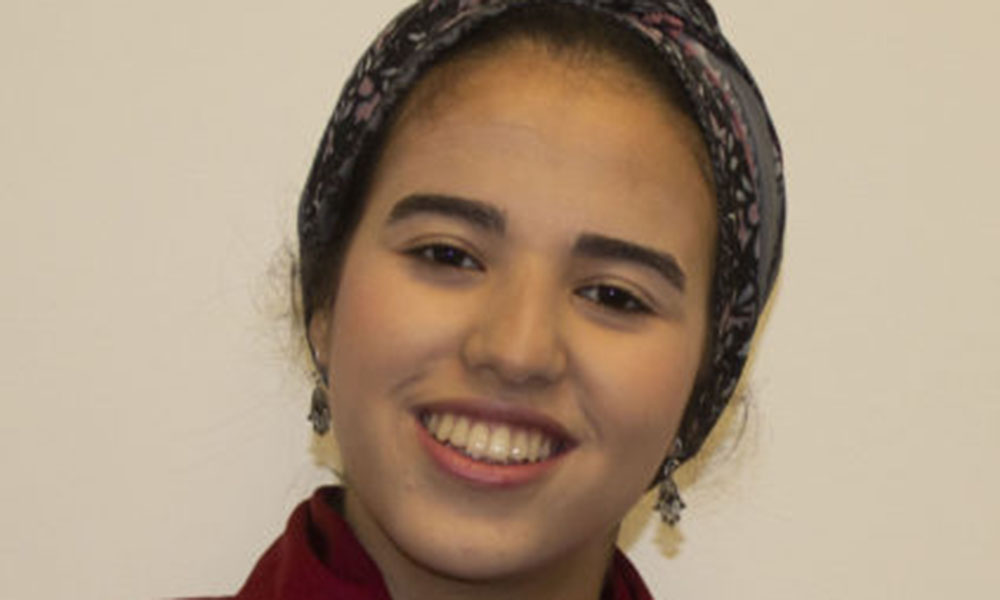 Fatima Zaidouni '20 awarded Gates Cambridge Scholarship
The award will allow the physics and astronomy major to pursue a postgraduate degree at the University of Cambridge in the UK beginning this fall.
Category: Student Life