Tag: Wilson Commons Student Activities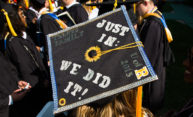 Graduating seniors are invited to bring their mortarboards and their imagination, and choose from paint, stickers, letters and more at this year's cap decoration event. Bubble guns will be given to the first 200 participants.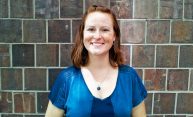 Stacey Fisher, assistant director for Wilson Commons student activities, was recently awarded the Joseph H. Benedict Award by the Association of College Unions International (ACUI), an international organization for university union and student activities professionals.