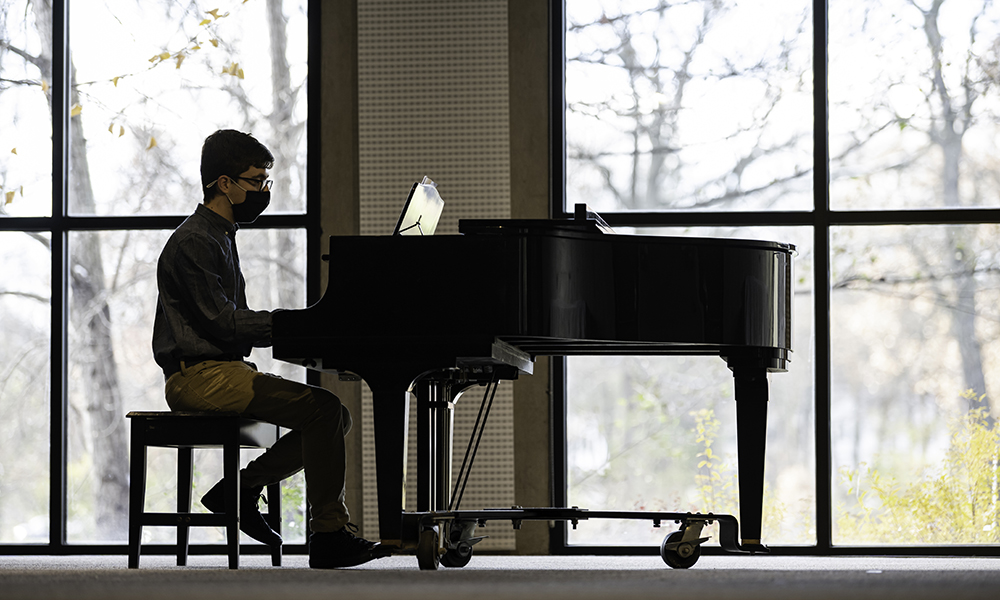 Rochester's flexible curriculum gives Jacob Rose a chance to research Leonard Bernstein.
Jacob Rose '24 will spend winter break at the New York Public Library and the Library of Congress, poring over more than 3,800 letters, notes, musical scores, and anything else relating to America's musical icon, Leonard Bernstein.
"I've always admired him as a person," says Rose, who is researching how Bernstein helped American audiences gain a new appreciation for modern composers during the turbulent 1960s.
Rose is planning to major in business with an emphasis on computer science at the University of Rochester. However, thanks to Rochester's open curriculum, Rose also has the flexibility to explore his passion for music, which began when he started piano lessons at age 5.
Rose intends to minor in music and in audio and music engineering. He's taken piano lessons at the University's renowned Eastman School of Music. He's even provided keyboard accompaniment for several student vocal groups and musical ensembles, most recently playing in the pit orchestra for a recent Off Broadway On Campus showcase.
And Rose received a Meliora Scholars award of $3,000 to support his research project on Bernstein, which will likely result in a research paper, presentation, or both.
A closer look at the composer, conductor, humanitarian
According to music critic Donal Henahan, Bernstein was "one of the most prodigiously talented and successful musicians in American history." The celebrated composer of West Side Story was the first American-born conductor to lead a major American symphony orchestra and the first conductor to share and explore music on television with a mass audience, including a popular series of Young People's Concerts. He was also a Vietnam War protestor, and a staunch advocate of civil rights, nuclear disarmament, and HIV/AIDS research and awareness.
Rose says he first became familiar with Bernstein by performing and listening to his music from West Side Story. "But I've also been listening to a lot of the pieces he conducted," he says.
Rose, who is from Baltimore, MD, also follows Marin Alsop, the Baltimore Symphony Orchestra conductor who studied under Bernstein. Her Instagram posts and concert notes furthered his interest in Bernstein, as did her foreword in Leonard Bernstein Young People's Concerts by Alicia Kopfstein-Penk.
Leonard Bernstein and Rochester
Rochester-based journalist Michael Nighan reports that: In 1945, Leonard Bernstein credited Eastman School of Music faculty member Margaret Grant for helping to start his career by introducing him to Serge Koussevitzky, conductor of the Boston Philharmonic and an important influence in Bernstein's musical life. The Rochester Philharmonic Orchestra passed over a chance to hire Bernstein as its conductor in 1947. During the screening period, Bernstein conducted the RPO six times and took it on a six-state, eight-city concert tour.
In 2011, University of Rochester alumna Elizabeth Wells '04E (PhD) wrote an award-winning book on Bernstein's West Side Story.
In 2019, Bernstein's daughter, Jamie, a writer, broadcaster, and narrator, gave a lecture on her father's legacy at the University of Rochester.
After consulting with Joan Rubin, the Ani and Mark Gabrellian Director of the Humanities Center, and Matthew BaileyShea, associate professor of music and chair of the Arthur Satz Department of Music, Rose decided to focus his Meliora Scholars project specifically on Bernstein's relationship to what was defined as "popular" music in his times and compare that with the "current reckoning that classical music is going through," he says.
"As musicians, we are trying to introduce new styles and genres of music, heading away from the tradition of performing the music of mainly old, white, European composers. I will be looking at Bernstein as both a composer and an educator, and to what extent he transformed the world of music."
Most of his research so far has been online or reading books from the University's music and arts collections. But Rose is already intrigued by what he is learning.
"There's one quote saying that people normally turn to music for comfort during uncertain times, and there was lots of unrest during the 1960s," Rose says. "But serious music at that time was not really pleasing to the public."
Bernstein helped "change the performing canon," bringing Gustav Mahler back to the symphony hall, and advocating for American composers like Aaron Copland and selected modernist composers, Rose says.
He is eager to learn more. "Just the introduction to one of the books has given me so many sources to look into," Rose says.
"I am incredibly grateful to the Meliora Scholars program for giving me the opportunity to explore the life and impact of Leonard Bernstein," Rose says. "I have loved being involved with the performance aspect of music for so many years but being able to do research into a topic that I have not yet delved into is certainly a gift."
---
Read more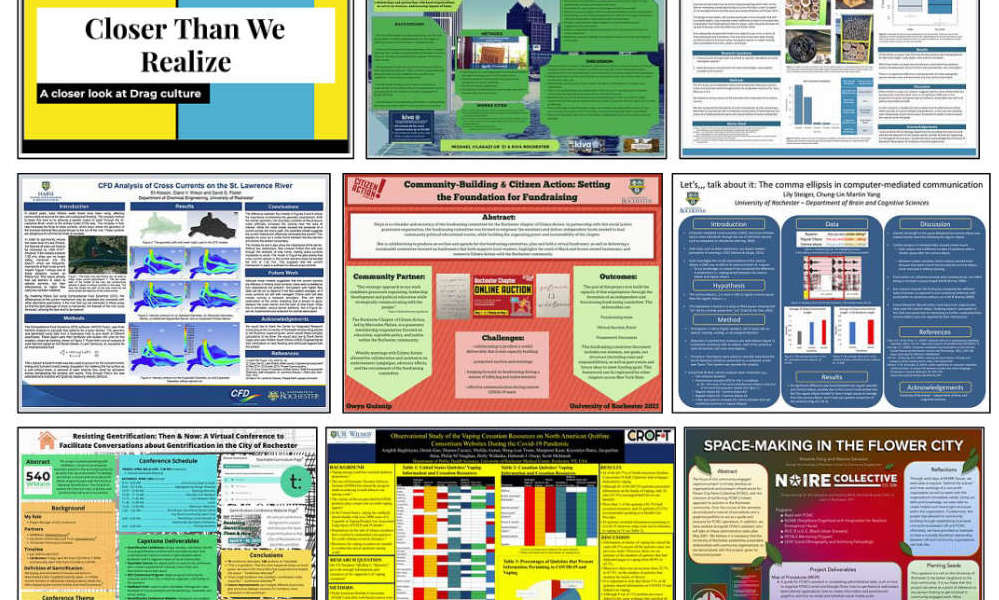 Undergraduate scholars take a virtual stage to share findings
The annual Undergraduate Research Expo celebrates an important part of University of Rochester culture.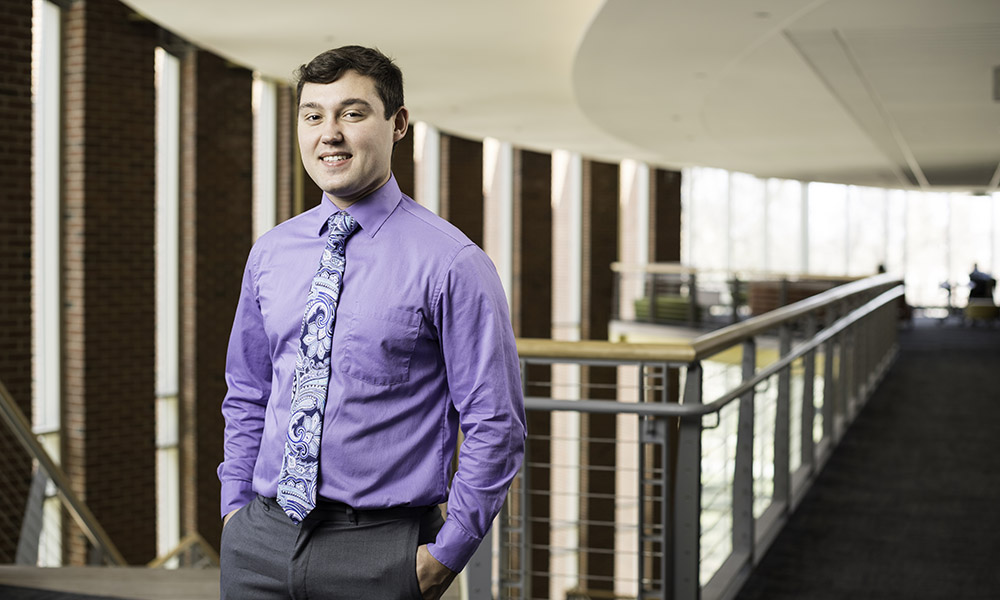 Choosing between violin, engineering, or both
Ivan Suminsky, who graduated with dual degrees from the Hajim School of Engineering and the Eastman School of Music, found himself in an enviable dilemma.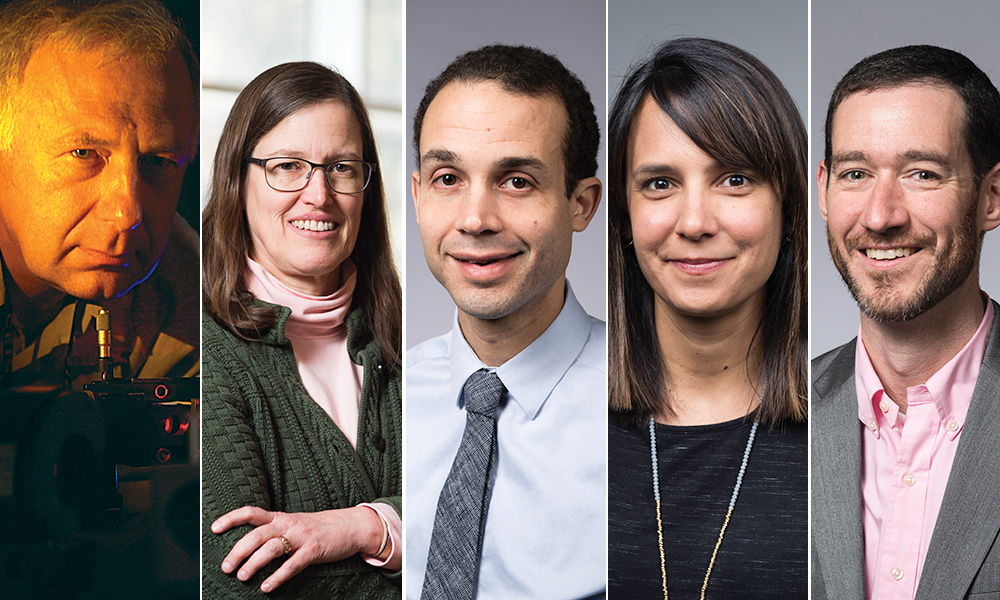 These mentors make a difference for first-generation, minority students
Five Rochester faculty members are recognized as the inaugural recipients of the David T. Kearns Faculty Mentoring and Teaching awards.

Category: Campus Life