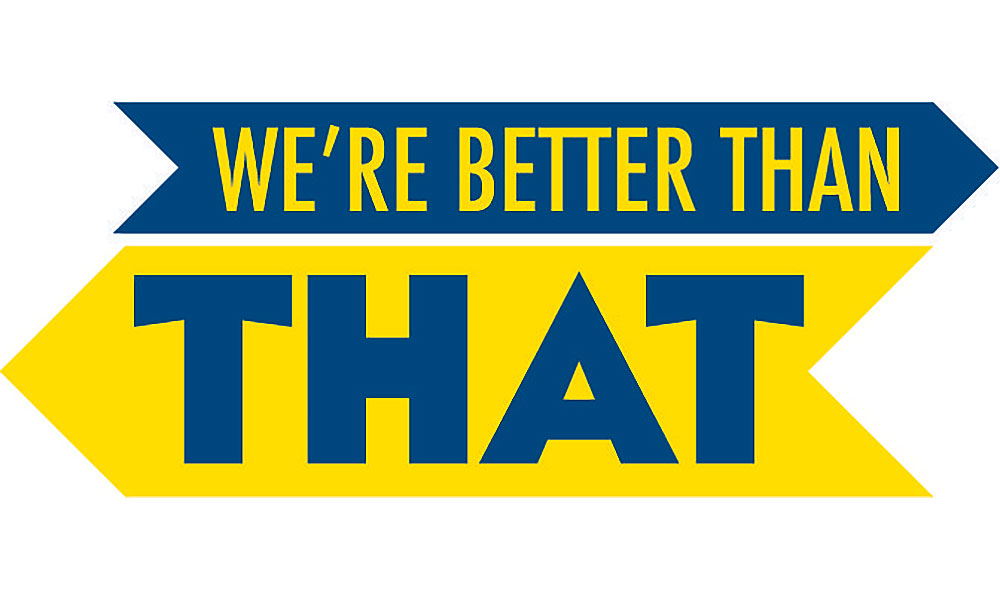 WHAT: The University of Rochester will launch its anti-racism campaign, "We're Better Than THAT," at Saturday's basketball doubleheader at the Louis Alexander Palestra on the River Campus. The first 200 students who present University of Rochester IDs will receive free T-shirts, buttons and stickers with the University's new anti-racism logo.
Both Yellowjacket  teams also will wear the gray T-shirts with the blue and gold logo during warmups.
SCHEDULE: The  Rochester men host Emory at noon, while the women take on Emory at 2.
MEN'S GAME IS HUGE: The winner of the men's game will win the University Athletic Association Championship and an automatic bid to the NCAA Division III Tournament.
Saturday's loser will be in contention for an at-large selection to NCAAs.
RECORDS: Both Rochester and Emory are 17-7 overall and 10-3 in UAA play. Emory beat Rochester, 78-75, in Atlanta on Jan. 9. For the women, Rochester is 19-5, 9-4. Emory is 13-11, 4-9
ADMISSION: There is no charge for either game.
PARKING: Free along Wilson Boulevard all Saturday
MEDIA CONTACT: Sports Information Director Dennis O'Donnell at dennis.odonnell@Rochester.edu or (585) 690-1908
Category: Student Life