Office of the President
About Richard Feldman
Richard Feldman became president of the University of Rochester on March 1, 2018. A distinguished scholar, professor, and administrator at the University for more than 40 years, he will serve on an interim basis until a new president is selected, following a search led by the Board of Trustees in the coming months.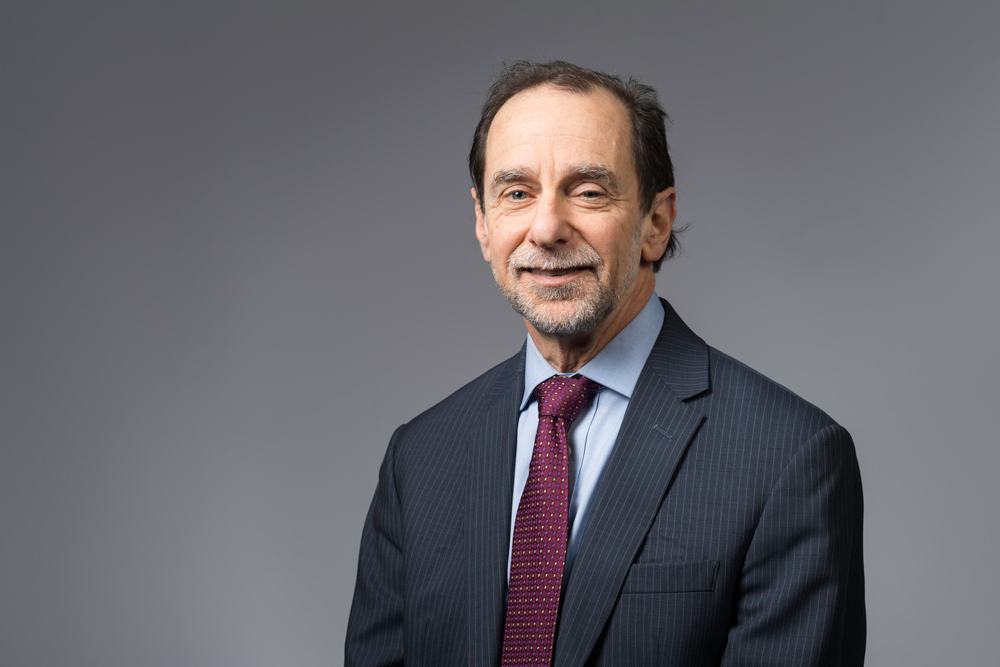 Feldman's foremost priority is working with faculty, students, and staff to foster change in the campus climate and create a culture of respect following an independent investigation into allegations of sexual harassment by a faculty member. He will also continue to ensure that the University's ongoing strategic and operational priorities are effectively addressed.
Feldman joined the University of Rochester in 1975 as a professor of philosophy. He chaired the philosophy department for 13 years before becoming dean of the College in 2006. He stepped down as dean of the College at the end of the 2016–17 academic year.
As dean, Feldman oversaw the College's undergraduate programs, both curricular and co-curricular. He led the units, programs, and initiatives that serve the academic and nonacademic needs of undergraduates in Arts, Sciences & Engineering on the River Campus. Early in his career, he was deeply involved in developing the Rochester Curriculum, which allows undergraduates to build their own curriculum based on their unique strengths and interests. Feldman was instrumental in developing and launching the University's CARE Network, which has become a model program in higher education, helping to identify and refer resources to students who are in or heading toward distress.
A distinguished epistemologist, he also directed a unique internship program placing undergraduate students in the Rochester City School District to help city school children develop writing, critical thinking, analytical reading, and problem-solving skills. In 2014, he oversaw the University's re-accreditation process by the Middle States Commission on Higher Education and in 2016, co-chaired the Presidential Commission on Race and Diversity, composed of students, faculty, and staff, to assess the state of campus climate and offer recommendations for improvement.
Feldman has received fellowships and grants from the Mellon Foundation, the National Endowment for the Humanities, the National Defense Education Act, and the American Council of Learned Societies. In 2011, he was recognized by his peers with "Feldmania," an academic conference celebrating his contributions to epistemology. In 2016, he received the University's William H. Riker University Award for Excellence in Graduate Teaching and the Romanell-Phi Beta Kappa Professorship, awarded nationally to scholars in the field of philosophy to recognize not only distinguished achievement but also the recipient's contribution to public understanding of philosophy. He has written or edited five books and authored more than 75 papers on the subjects of epistemology and metaphysics. He was ranked among the 25 most important epistemologists since 1945 by his philosophy peers in a survey led by the Leiter Reports philosophy blog.
Feldman has a bachelor's degree from Cornell University and a PhD from the University of Massachusetts Amherst. He and his wife, Andrea, have a daughter and two grandsons.