Superintendent's Perspective
Undoing years of educational neglect – often persistent in low income, under resourced school districts – is the necessary work of school transformation.  The UR-Educational Partnership Organization's (EPO) approach to this challenge is to create systems and structures that: address and improve attendance, academic achievement, and family and community engagement; build capacity among staff; and promote a positive culture and climate.
As Superintendent for the UR-East EPO, I am excited to lead this work.  I have dedicated my life to ensuring students have equitable opportunities and guaranteed access to the most fundamental educational needs.  For our students, the years immediately following high school will determine the trajectory of their academic, social, and professional lives for not only themselves but for their families as well.  It is my responsibility to make certain our scholars leave East prepared to be leaders and contributing members of society, whether they plan to go on to further their education, enter the workforce, or follow some other positive pathway.
Our school's mission, which encourages our scholars to be tenacious, think purposefully, and to advocate for self and others, was designed to anchor our efforts to ensure students are prepared beyond their PK-12 grade experience.  To support our scholars in achieving their present and future goals, we have restructured the school day to include academic and social-emotional health supports, expanded opportunities to engage in local and national educational and athletic activities, and we have partnered with community agencies to provide wrap-around care/services that will benefit not only our students, but the community at large.
The University of Rochester, in partnership with East, has played a pivotal role in designing and developing a school system that utilizes academic practices that are grounded in research to improve student outcomes.  The Center for Urban Education Success provides an opportunity to further study and support these efforts. We seek to contribute to the field of urban education in meaningful ways that address systemic failure and improve PK-12 schooling, particularly in high need areas.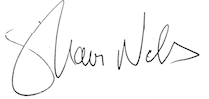 Dr. Shaun Nelms, Superintendent
Educational Partnership Organization
University of Rochester/EAST Partnership
(585) 324-3651