Welcome to the Center for Urban Education Success!
Every day young people who are smart, capable, and ambitious attend school and most of them enjoy a successful school experience leading to college or career training.  Yet for far too many, this is not the case. Their scores on the various tests we administer suggest they are not smart, not capable, and not ambitious. Some do not attend regularly. Some have difficulty following the rules and procedures of the school. Ultimately, many are labeled as failures by their schools, because they experienced failure within their schools.
These young people often attend school together and these schools are often located in urban settings.
We believe deeply that with sustained focus on great teaching, dynamic curriculum, and appropriate social-emotional support, school can become a place where all of our young people can find success. It was this belief that led the University of Rochester to step forward as the Educational Partnership Organization to oversee East High School, a school that faced drastic state action after failing to meet New York State standards year after year. It was also this belief that led the University and a group of philanthropists to form the Center for Urban Education Success, an initiative designed to inform the University's work at East and act as a clearing house for research regarding similar initiatives nationally.
Our work is about success with high need urban youth who attend non-select schools. While we recognize and applaud the work that is being done in many select schools, our focus is the students who are not among these select populations. They deserve a great school experience as well. And our center supports that goal.
Thank you for visiting the Center for Urban Education Success site. Join us in this critical work!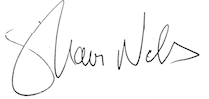 Dr. Shaun Nelms
Director