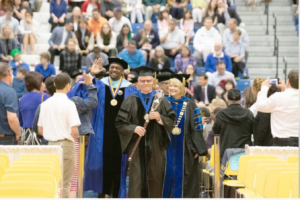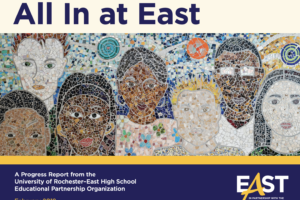 February 2019 — The EAST EPO has issued a report to communicate the progress of East High School in the first three years of the partnership with the University of Rochester. The Center for Urban Education Success supports and researches this partnership. Students, staff, and families have accomplished a great deal, and the trajectory for the future looks positive. Report in English. Report in Spanish.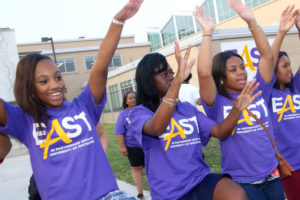 January 2019 — Valerie Marsh and Shaun Nelms recently co-wrote an article focused on stemming chronic absenteeism in urban schools for District Administration magazine. Based on research conducted at the Center for Urban Education Success (CUES) (Attendance Brief #1, Attendance Brief #2) and applied at East Upper and Lower Schools in Rochester, NY, this article outlines four steps schools can take to increase attendance, especially pertinent to urban settings. Learn More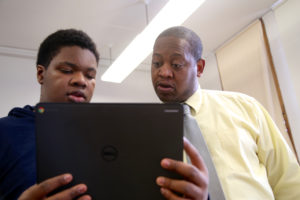 October 2018 — CUES publishes a practitioner brief on bullying in schools, exploring prevalence, contributing factors, and interventions. This brief's analysis of empirical research aims to provide a balanced and accurate depiction of bullying in all of its forms. A resource guide for teachers and practitioners is included. Learn More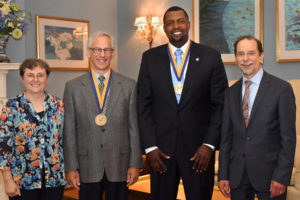 June 2018 –The Konar Foundation's gift creates a new endowed directorship position to lead CUES, and Dr. Shaun Nelms, Superintendent of East Upper and Lower Schools in Rochester and formerly an affiliated faculty member of CUES, was installed as the inaugural director to fill this endowed position. Learn More
Events
CUES 2019 Forum on Community Schooling
May 4, 2019 – CUES 3rd annual event brought together educators, policy makers, community advocacy leaders, and community members to discuss the community schools movement at East, Rochester, across the state and nation.