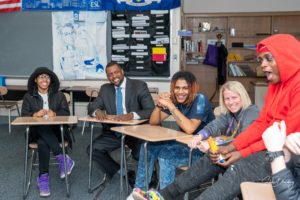 May 1, 2020 — Steady increases in both teen suicides and school shootings have heightened public concern about cyberbullying. This article documents how the University of Rochester-East collaboration is reshaping school climate and strengthening relationships at school to curb cyberbullying. We describe how three aspects of school life — beliefs, structures, and policies — have changed the climate at East High, in ways that better attend to cyberbullying. Read full article here.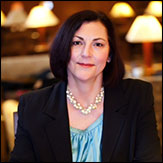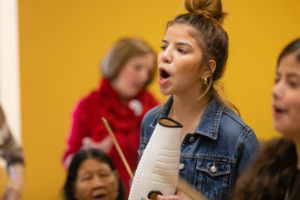 March 2020 — This article documents how a collaborative group of teachers, administrators, parents, students, community members and university staff designed a model that built student voice into the foundation of school culture and practices.  The stakes were high. We faced both the pressure to prevent the school from closing and the opportunity to reshape it into a place that truly served young people and expanded their opportunities for advocacy. Read full article here.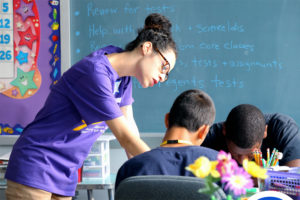 December 2019 — Schools only become "inclusive" once school culture changes. At East Upper & Lower Schools, students with disabilities are starting to feel the change. This article, by Warner's Theresa Danylak, describes how the resources available within a university-school partnership worked to improve education for students with disabilities. Read article here.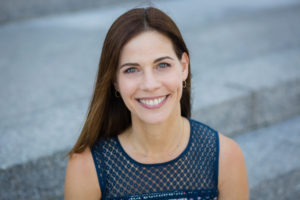 December 2019 — Absenteeism links to low achievement in urban districts. And since urban schools comprise a higher percentage of students of color and students living with poverty, absenteeism can be understood as contributing to the achievement gap between students of color and their white counterparts. Thus, reducing absenteeism is a move to reduce inequity. Read more here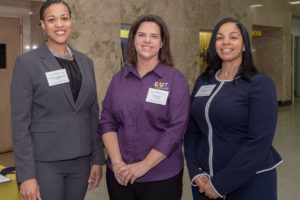 July 19, 2019 — Representatives from the University of Rochester-East EPO partnership discuss the EPO's three-year progress report. They share the challenges East has faced, the successes they've seen, and what they hope for the next phase of the collaboration.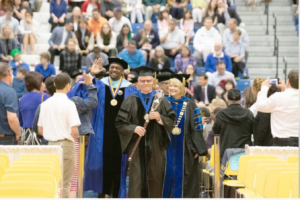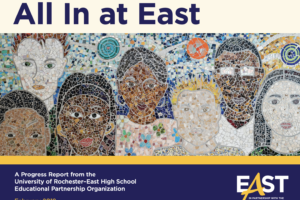 February 2019 — The EAST EPO has issued a report to communicate the progress of East High School in the first three years of the partnership with the University of Rochester. The Center for Urban Education Success supports and researches this partnership. Students, staff, and families have accomplished a great deal, and the trajectory for the future looks positive. Report in English. Report in Spanish.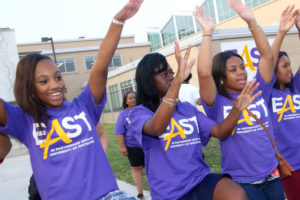 January 2019 — Valerie Marsh and Shaun Nelms recently co-wrote an article focused on stemming chronic absenteeism in urban schools for District Administration magazine. Based on research conducted at the Center for Urban Education Success (CUES) (Attendance Brief #1, Attendance Brief #2) and applied at East Upper and Lower Schools in Rochester, NY, this article outlines four steps schools can take to increase attendance, especially pertinent to urban settings. Learn More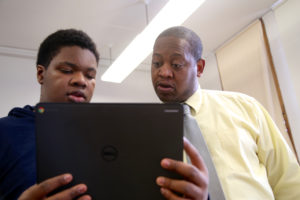 October 2018 — CUES publishes a practitioner brief on bullying in schools, exploring prevalence, contributing factors, and interventions. This brief's analysis of empirical research aims to provide a balanced and accurate depiction of bullying in all of its forms. A resource guide for teachers and practitioners is included. Learn More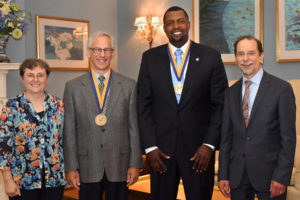 June 2018 –The Konar Foundation's gift creates a new endowed directorship position to lead CUES, and Dr. Shaun Nelms, Superintendent of East Upper and Lower Schools in Rochester and formerly an affiliated faculty member of CUES, was installed as the inaugural director to fill this endowed position. Learn More